​​If you've been dreaming of becoming a registered nurse, you may have a particular question for the nursing school application process: So, just how hard is it to get into nursing school, anyway?
While this common question has one short answer (yes, of course, it's not easy), there are nuances that are important to know when embarking on the journey towards a nursing education. Read on to learn just how hard it is to get into nursing school and how you can prepare yourself and increase your chances of being accepted.
Nursing school competition and standing out on applications 
If you've wondered how competitive schools are for prospective nursing students, the competition is indeed real. It's no mystery that nursing is a popular career path. Nurses being voted the most trustworthy American professionals year after year in the Gallup poll ultimately feeds the funnel of individuals seeking to join a highly respected profession.
Although having good grades is important for applications, the path to entering a nursing program is not predicated on GPA alone.
Finding ways to stand out from the crowd is a valuable strategy, and this may include:

Having previous healthcare experience – nurse's aide, radiology technician, personal care attendant, counselor, and EMT
Volunteerism related to the helping professions – hospice volunteer, Medical Reserve Corps
Prior non-healthcare experience that can be leveraged and lend itself to nursing – customer service, hospitality, information technology
Excellent writing skills that can make your essay or personal statement shine and stand out from the crowd
Strong interview skills

with the ability to tell your story in a compelling way
Check out our five-step guide for more tips on setting yourself apart on nursing school applications. 
Urban legends and keeping your eyes on the prize
Dr. Nina Beaman, Ed.D., MSN, CNE, RN, PMH-BC, RNC-AWHC, CMA, the Chief Nursing Administrator of Aspen University's School of Nursing and Health Sciences, shares some insightful words on the process of seeking entrance to nursing school:
"The fact that so many people are interested in becoming nurses shows the honor and satisfaction that nursing affords. While it is competitive to get into these programs, if they apply to a program that fits their needs, they can be successful in getting in. For example, if they previously had low science grades, can they increase their GPA or achieve a high entrance exam score by taking science courses to improve their portfolio? Can they move to an area that has more nursing programs? Could they live with a relative or friend to be able to afford a program or be near one that has openings?"
"As a professional nurse, you will need to be thorough and timely in documentation. Getting into nursing school requires this skill too! Look at the requirements of the program, assemble all the necessary documents, and make sure that you meet important deadlines as decisions about nursing class cohorts hinge on these deadlines." 
When it comes to pushing back against anything that might stand in your way, Dr. Beaman adds:
"Don't let the urban legends about how hard it is to get into nursing school stop you. If you want to become a nurse, make the decision. Make it a priority in your life. Remove other barriers that might inhibit your ability to go to clinicals, study, and attend classes. Prepare yourself with a good foundation of science courses. Take entrance exams seriously, and keep your eyes on the prize!"
The faculty shortage conundrum
According to the American Association of Colleges of Nursing (AACN), thousands of nursing school applicants were unfortunately turned away in 2020. But it wasn't necessarily for lack of qualifications. The AACN attributes the turn aways to shortages of nursing faculty:
Though interest in baccalaureate and graduate nursing programs is strong, thousands of qualified applicants are being turned away from four-year colleges and universities. In 2020, 80,521 qualified applications were not accepted at schools of nursing due primarily to a shortage of clinical sites, faculty, and resource constraints. Within this total, applications turned away included 66,274 from entry-level baccalaureate, 1,376 from RN-to-baccalaureate, 8,987 from master's, and 3,884 from doctoral programs.
However, as Dr. Beaman shared, there are strategies for increasing your odds of getting into a program, especially if you are focused, determined, and prioritizing your desire to become a nurse.
Prepare yourself
"Patients deserve well-prepared, dedicated, and caring nurses," Dr. Beaman explains. "If that describes you, set yourself on the journey to becoming a nurse. Prepare yourself with all the necessary admission requirements. Dedicate yourself to the process."
Gearing up for seeking a slot in a nursing program can translate to taking appropriate courses, gaining healthcare-related experience when possible, preparing for entrance exams, and sharpening your writing skills. And if you need to write a personal essay,  ask someone to assist you. It's always helpful to have an extra set of eyes to review your writing.
Also, since nurses tend to put the needs of others before their own, Dr. Beaman encourages prospective nursing students to begin self-care practices even before school is a reality. 
"Make sure you not only prepare to take care of others, but that you also take good care of yourself by getting enough sleep, eating well, and finding positive people to fill your life," she explains. 
Getting into nursing school is certainly competitive. But you can boost your chances through a positive attitude, diligent preparation, and due diligence. As Dr. Beaman suggests, keep your eyes on the prize and maintain focus until you achieve your goal.
Prepare to become an RN with Aspen University's accelerated, affordable, and hybrid pre-licensure BSN program.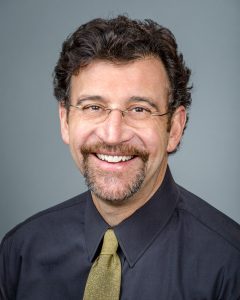 Keith Carlson, BSN, RN, NC-BC, is a nurse, holistic career coach, writer, podcaster, and keynote speaker. Keith has conducted more than 2,000 coaching sessions with nurses from all walks of life, and his podcast, The Nurse Keith Show, reaches nurses throughout the world with fascinating interviews and messages of inspiration and career strategy. He lives and works in beautiful Santa Fe, New Mexico.