You're ready to start your nursing school journey to become a registered nurse, but you learned passing the HESI A2 is an admission requirement for your pre-licensure BSN program. As someone who's just getting their start in nursing, you may be feeling overwhelmed and wondering: How do I study and prepare for the HESI A2 exam? What's on the test? What do I need to do to pass?
Don't worry! Here's a helpful guide to prepare you for the HESI A2 exam, including what content you can expect, how many questions are included, and tips for passing with flying colors.
What is the HESI exam?
The HESI Admission Assessment, also known as the HESI A2 exam or HESI Entrance Exam, is a proctored admissions test used by nursing schools to screen applicants as part of their admission process. Most nursing schools and pre-licensure programs nationwide require passing the HESI A2 for admission.
Some schools will also administer additional HESI exams during the nursing program and before graduation to help students prepare for the NCLEX and gauge how well they're learning specific nursing clinical content. Here are three different types of HESI exams to know about:
1. HESI A2 Exam: Taken when applying to nursing programs
Also referred to as HESI Entrance Exam

A

proctored exam

that colleges and universities use to determine if the student will qualify for admission into the nursing program

For nursing school admission, a

minimum score

is required 
2. HESI Specialty Exams: Taken throughout the nursing program 
Known as HESI Content Exams at Aspen University 

Nursing programs, like Aspen's

BSN Pre-Licensure

program, use these proctored exams to measure how well students are learning course material and if they can apply concepts to clinical nursing areas

Some schools may also count HESI Specialty scores toward course grades 

The NCLEX-style questions will help you prepare for taking the

licensing exam

 
3. HESI Exit Exam: Taken before graduating from a nursing program
Used in some schools to determine if you qualify to graduate from the nursing program and be able to take the NCLEX exam 

Known as the NCLEX Predictor exam at Aspen

Will determine the likelihood that you will pass the NCLEX licensing exam
What is on the HESI entrance exam? 
The HESI A2 exam includes: 
Math:

50 questions that evaluate your basic math knowledge, including addition, subtraction, multiplication, division, decimals, fractions, ratios, conversions, and proportions.

Reading comprehension:

47 questions that cover identifying main themes and understanding the passages given.

Grammar

: 50 questions where you must show basic grammar concepts such as understanding parts of speech and identifying grammar errors.

Vocabulary:

50 questions where you need to choose the correct definition of the vocabulary words given.

Science:

Evaluate your basic knowledge of physics, biology, anatomy & physiology, and chemistry.
In addition to these sections, a nursing school may require you to complete a learning and personality style assessment.
What is the cost of taking the HESI A2 exam?
The cost of the HESI A2 exam can vary by location and school but ranges from $40-$70. There may be additional proctoring fees if you take the exam at a school that's different from the one for which you're seeking admission.
At Aspen University, applicants who have already completed the HESI A2 elsewhere may submit score reports. But any scores you submit must be from within the 12 months prior to the start date of the Nursing Core component of the program.
Are HESI exams harder than the NCLEX?
The HESI exams are "static exams," which means that you get a set number of questions, from easiest to the most difficult. In contrast, the NCLEX exam is considered a "computer adaptive test," where the question you get depends on whether you responded to the previous question correctly or incorrectly. The NCLEX questions also increase in difficulty until you reach the pass or fail decision point, making the NCLEX exam harder than the HESI. However, the HESI is still an essential tool for your licensing exam preparation, and scoring well on your HESI exams is a positive indication of how you will perform on your NCLEX.
How to pass the HESI A2 entrance exam
Practice makes perfect! The best way to prepare for the HESI exam is to first familiarize yourself with what's on the exam, then study and practice the content—the earlier, the better. Follow these tips for HESI A2 success:
Before the exam
1. Familiarize yourself with HESI content, sections, and types of questions. Use quality study materials to help you understand the exam's content.
2. Create study guides or flashcards. Use different colors to help brighten up and organize the study materials.
3. Eliminate distractions by creating a space dedicated to studying and silencing your phone notifications. 
4. Time management: 
Create a study plan 

before hitting the books

Schedule times in your calendar or phone every day to go over HESI A2 exam content, even if it's just for a few minutes

When the day of the exam comes, be aware of how much time you have to complete each of the sections and keep track of time
5. Find stress and anxiety-reducing techniques that work best for you, so that you can use them right before or during the exam to help you remain calm and perform better.
6. Skip the all-night study session and get proper rest the night before the exam. Research has shown that adequate sleep can help you avoid mistakes due to fatigue.
7. Try HESI A2 practice tests to help identify the exam content you know and where you need to improve. There are many options available to help you prepare for the exam. You can try an Elsevier HESI A2 practice test online or grab a copy of the HESI study booklet Admission Assessment Exam Review. 
According to Elsevier, HESI Nursing Case Studies and HESI Nursing & Health Professions Practice Tests are written like the questions on the HESI exams. So the more you practice, the more comfortable with the exam you'll become.
During the exam
1. Carefully read the questions before choosing an answer. Test makers include distractors in the questions, so it's important to analyze each answer thoroughly.
2. Answer the questions you are confident about first before answering the other questions. This will save you time.
3. Be confident that your hard work will pay off and that you will pass the HESI A2 exam!
Preparing for the HESI A2 exam might make you nervous, but you've got this! This exam may be one of the first steps in admission to many nursing programs, but you can build the confidence and knowledge needed to pass the HESI A2 exam and become one step closer to becoming a licensed registered nurse!
Want to become an RN? Check out Aspen University's accelerated, affordable, and hybrid BSN Pre-Licensure program.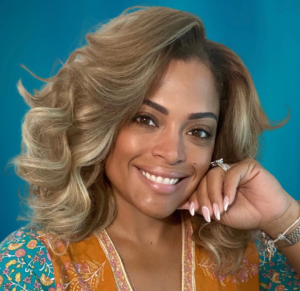 Dr. Margarita David is a doctorally-prepared Registered Nurse, #1 Bestselling Author, and founder of the Dr. Registered Nurse Success Academy, LLC. that provides tutoring, mentoring and consulting to prospective nurses, nurses, and students in graduate and doctoral studies. Dr. David also has a YouTube channel called Dr. Registered Nurse, where she makes videos on hard-to-understand nursing school concepts easy to comprehend. She also holds a Bachelor in Business Management & Administration and a Masters in Nursing Education and Leadership. She has been married for over 20 years and is a mother of three! Follow her on Instagram and YouTube!