School of Nursing
---
The School of Nursing offers Registered Nurses the opportunity to earn their online bachelor's, master's or doctoral degree in nursing. Since most of our students are working full-time while earning their degree, our programs offer flexible scheduling and a premier online classroom. Aspen's Pre-licensure bachelor's program provides students with opportunities to become a BSN-educated nurse and learn the essential skills needed to practice as a professional Registered Nurse in a hybrid format. The baccalaureate degree program in nursing, the master's degree program in nursing, and the Doctor of Nursing Practice program at Aspen University are accredited by the Commission on Collegiate Nursing Education (http://www.aacnnursing.org/CCNE).
Bachelor's Degrees
Master's Degrees
Doctoral Degrees
Be the change that you wish to see in the world.
Mahatma Gandhi
Dr. Nina Beaman is certified in four different distinct areas. She is a National League for Nursing Certified Nurse Educator, holds a certificate as a ANCC Psychiatric Mental Health nurse, is a NCC certified Ambulatory Women's Health Nurse, and is an AAMA Certified Medical Assistant.
Beaman earned her Doctorate in Education from Walden University, a Master in Nursing on the nursing administration track from Aspen University, a Master in Health Psychology from Capella University, a Bachelor of Arts from Randolph Macon College, and an Associate Degree in Nursing from John Tyler Community College. She also has an Associate Degree in Business from Luther Rice College, and a Diplome D'Etudes Francaises from the University of Nice in Nice, France.
Dr. Beaman has been in academia as well as a practicing nurse in a variety of venues for over 20 years. She has served in leadership positions with the American Psychiatric Nurses Association, American Association of Medical Assistants, Virginia League for Nursing, Virginia Nurses Association, Legislative Coalition of Virginia Nurses, Virginia Section of the Association of Women's Health, Obstetric, and Neonatal Nurses, and Virginia Society of Medical Assistants. She also actively serves as a Medical Reserve Corps and Red Cross Disaster volunteer. She is an American Nurses Credentialing Center Content Expert on National Disaster Nursing. Dr. Beaman is a frequent conference presenter and author of numerous books and monographs.
Chief Nursing Officer :
Anne McNamara, PhD, RN
To exist is to change, to change is to mature, to mature is to go on creating oneself endlessly.
Henry Bergson, a 19th century French philosopher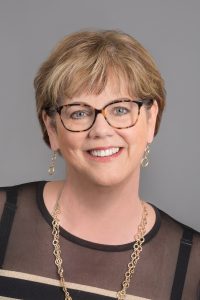 Anne McNamara, PhD, RN is Chief Nursing Officer for Aspen University. In this role, she is responsible for expanding Aspen's innovative hybrid model of pre-licensure BSN programs. Her extensive background in both undergraduate and graduate nursing programs will allow her to work closely with state regulatory agencies and healthcare systems.
Prior to accepting her position at Aspen University, she was principal and owner of McNamara Solutions LLC consulting in higher education with nursing academic programs seeking innovative leadership or academic accreditation. Prior to stepping out into the consulting space, she served as academic president of Galen College of Nursing. Galen is a multi-state, single – purpose, nursing college with campuses in Kentucky, Ohio, Florida and Texas. Prior to joining Galen, McNamara was the dean and professor of nursing and healthcare professions for 7.5 years at Grand Canyon University in Phoenix, AZ.
Since 2000, McNamara has served as Treasurer of the Global Nursing Exchange, dedicated to advancing the nursing profession and improving patient and community outcomes. She has held a faculty chair in Nursing at Rio Salado College, an online community college in Tempe, AZ, and served as Project Director of Colleagues in Caring for the Robert Wood Johnson Foundation at the Arizona Hospital & Healthcare Association. In 2011, Dr. McNamara became a board emeritus after serving ten years on the Scottsdale Healthcare Board of Directors. She also served on the Honor Health Captive Board. Current community service includes the Ambassador Board for Project Cure – AZ and she serves as a member of the Maricopa Health Foundation. As a member of the ANCC Board from 2006 to 2008, she helped strengthen the Certification and Accreditation programs. Currently the Vice President for the ANCC Board of Directors, Dr. McNamara is in her third consecutive term as a board member.
Assistant Dean of Nursing:
Marc Gayol, Ed.D.
It is not true that people stop pursuing dreams because they grow old, they grow old because they stop pursuing dreams.
Gabriel García Márquez
Dr. Marc Gayol is a board-certified Public Health Nurse. He is an active member with the American Nurses Association (ANA), National League for Nursing (NLN), National Association of Hispanic Nurses (NAHN) and the Association of Public Health Nurses (APHN). He earned his Doctorate in Education Leadership, his Master of Science in Nursing, and his Bachelor of Science in Psychology.
Dr. Gayol has been in the healthcare industry for more than 25 years, as a practicing nurse, mentor, entrepreneur, and administrator as well as serving in senior leadership roles both in private and public sectors within areas of public health, informatics, and higher education.
He has a particular interest in assisting and supporting immigrants and other vulnerable populations who are often unable to access healthcare and educational services. Dr. Gayol is politically active in state and national movements in support of universal healthcare and policy reform to increase access to comprehensive, culturally-sensitive healthcare services.
Program Director, RN to BSN:
Jenny Erkfitz
I am not afraid of storms, for I am learning how to sail my ship.
Louisa May Alcott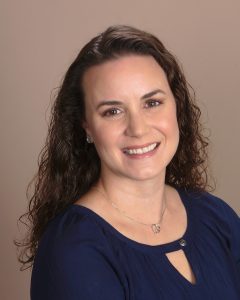 Jenny Erkfitz has a background in adult critical care, where she practiced as a CCRN. Nursing, however is her second career, as is the experience of so many other nurses. Jenny came to nursing via banking and earned a BA in Healthcare Management from an online university. She then pursued her BSN at Indiana University through the second degree BSN program. This is where she was introduced to high fidelity simulations. She then completed the MSN-Nursing Education program at Aspen University where she was able to explore bringing simulations to online nursing education as a standard.
Jenny lives with her family in the country, where they enjoy spending time outside. She invites anyone who has questions about online education to contact her, and she will share firsthand why this is such a great option for busy nurses looking to further their education.
Program Director, Graduate Nursing Programs:
Zachary Nethers, DNP, MBA, MSN, RN
If you hear a voice within you say 'you cannot paint,' then by all means paint, and that voice will be silenced.
Vincent Van Gogh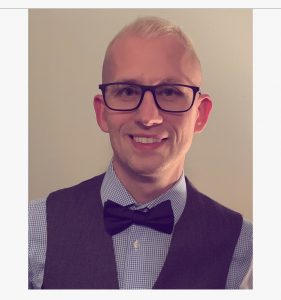 Dr. Zachary Nethers earned his Doctor of Nursing Practice Degree from Chatham University; Master of Business Administration degree from Keller; Master of Science in Nursing/Executive Leadership and Bachelor of Science in Nursing from Chamberlain; and Associate of Applied Science in Nursing from Central Ohio Technical College.  Dr. Nethers has a background and prior certification in emergency medical services and served in various staff and leadership roles from the ED to acute care and quality and patient safety.  He served in the U.S. Army as Captain and Army Nurse.  In academia, Dr. Nethers has experience in pre-licensure and post-licensure programs from associate degree through doctoral degree levels with experience directing, leading, and facilitating on-ground, online, and hybrid degree programs.
Dr. Nethers is very collaborative and offers active listening and consideration of all input, feedback, and ideas to improve courses and the programs here at Aspen.  His individual approach includes holistic collaborative interventions to foster a supportive environment, equipping leaders, faculty, and students to effectively manage their many juggling roles efficiently and effectively.  Dr. Nethers invites anyone needing motivation or other needs to reach out so that he may provide further guidance.