School of Nursing & Health Sciences
---
Nursing
Aspen's online nursing programs offers Registered Nurses the opportunity to earn their bachelor's, master's or doctoral degree in nursing. Since most of our students are working full-time while earning their degree, our programs offer flexible scheduling and a premier online classroom.
Aspen's Pre-licensure bachelor's program provides students with opportunities to become a BSN-educated nurse and learn the essential skills needed to practice as a professional Registered Nurse in a hybrid format. The baccalaureate degree program in nursing, the master's degree program in nursing, and the Doctor of Nursing Practice program at Aspen University are accredited by the Commission on Collegiate Nursing Education (http://www.aacnnursing.org/CCNE).
Bachelor's Degrees
Master's Degrees
Doctoral Degrees
Health Sciences
The School of Nursing & Health Sciences offers online Bachelor's and Master's degrees in Psychology and Addiction Studies as well as a Bachelor's degree in Health Care Administration.
Bachelor's Degrees
Master's Degrees
Chief Nursing Administrator:
Dr. Nina Beaman
Be the change that you wish to see in the world.
Mahatma Gandhi
Dr. Nina Beaman is certified in four different distinct areas.  She is a National League for Nursing Certified Nurse Education, holds a certificate as an AANC Psychiatric Mental Health nurse, is a NCC certified Ambulatory Women's Health Nurse, and is an AAMA Certified Medical Assistant.
Dr. Beaman grew up in Lebanon, Egypt, Syria, the Philippines, and Malta. Beaman earned her Doctorate in Education from Walden University, a Master in Nursing on the nursing administration track from Aspen University, a Master in Health Psychology from Capella University, a Bachelor of Arts from Randolph Macon College, and an Associate Degree in Nursing from John Tyler Community College.  She also has an Associate Degree in Business from Luther Rice College and a Diplome D'Etudes Francaises from the University of Nice in Nice, France.
Dr. Beaman has been in academia as well as a practicing nurse in a variety of venues for over 20 years.  She has served in leadership positions with the American Psychiatric Nurses Associate, International Association of Forensic Nurses, American Association of Medical Assistants, Virginia League for Nursing, Virginia Nurses Association, Legislative Coalition of Virginia Nurses, Virginia Section of the Association of Women's Health, Obstetric, and Neonatal Nurses, and Virginia Society of Medical Assistants.  She also actively serves as a Medical Reserve Corps volunteer.  Dr. Beaman is a frequent conference presenter and author of numerous books and monographs.
Dean (Distance Education):
Marc Gayol, Ed.D., MSN, MPH, RN, CNE, CPH
It is not true that people stop pursuing dreams because they grow old, they grow old because they stop pursuing dreams.
Gabriel García Márquez
Dr. Marc Gayol is a double board-certified registered nurse – Nurse Education & Public Health. He is an active member with the American Nurses Association (ANA), National League for Nursing (NLN), National Association of Hispanic Nurses (NAHN) and the Association of Public Health Nurses (APHN). He earned his Doctorate in Education Leadership, his Master of Science in Nursing, his Master's in Public Health, and his Bachelor of Science in Psychology.
Dr. Gayol has been in the healthcare industry for more than 25 years, as a practicing nurse, mentor, entrepreneur, and administrator as well as serving in senior leadership roles both in private and public sectors within areas of public health, informatics, and higher education.
He has a particular interest in assisting and supporting immigrants and other vulnerable populations who are often unable to access healthcare and educational services. Dr. Gayol is politically active with the Florida Nurses Association (FNA) in state and national movements in support of universal healthcare and policy reform to increase access to comprehensive, culturally-sensitive healthcare services.
Dean (BSN Pre-licensure):
Jenny Erkfitz, EdD, MSN, RN
I am not afraid of storms, for I am learning how to sail my ship.
Louisa May Alcott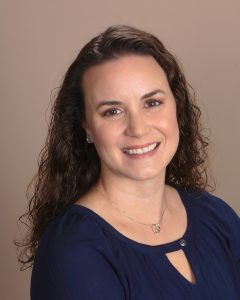 Jenny Erkfitz has a background in adult critical care, where she practiced as a CCRN. Nursing, however is her second career, as is the experience of so many other nurses. Jenny came to nursing via banking and earned a BA in Healthcare Management from an online university. She then pursued her BSN at Indiana University through the second degree BSN program. This is where she was introduced to high fidelity simulations. She then completed the MSN-Nursing Education program at Aspen University where she was able to explore bringing simulations to online nursing education as a standard.
Jenny lives with her family in the country, where they enjoy spending time outside. She invites anyone who has questions about online education to contact her, and she will share firsthand why this is such a great option for busy nurses looking to further their education.
Program Director, DNP:
Tracy Lookingbill, DNP, MSN, RN
Do one thing every day that scares you.
Eleanor Roosevelt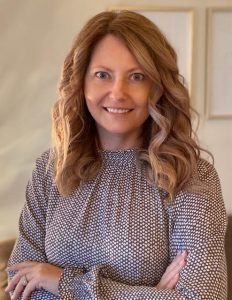 Dr. Tracy Lookingbill has practiced within the nursing profession for the past 20 years as a registered nurse. She has experience in graduate and undergraduate degree programs within online platforms as well as on-ground programs. Dr. Lookingbill has earned a Doctor of Nursing Practice Degree from Aspen University, a Master's of Science in Nursing, Leadership and Management, and a Bachelor's of Nursing degree from Western Governors University. Since 2010, Dr. Lookingbill has supported online higher education programs as faculty and program leadership roles.
Dr. Lookingbill believes education creates knowledge empowerment helping to advance individual professional goals. Additionally, she supports a basis for life-long learning and professional engagement. She began her nursing career as an LPN and supported various specialties within nursing. Dr. Lookingbill's previous experience includes emergency nursing, labor and delivery, and healthcare administration leadership. Much of her career has focused on aspects of community and public health, advocating for vulnerable populations and at-risk communities. She has a passion for the ongoing advancement of healthcare policy and innovation. Dr. Lookingbill is a member of the National League of Nursing and Sigma Theta Tau.
Program Director, MSN:
Jeannie Randall, DNP, MSN, RN
Nothing is impossible. The word itself says 'I'm possible.'
Audrey Hepburn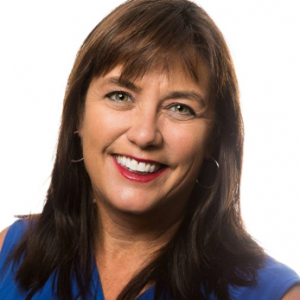 Dr. Jeannie Randall has been a registered nurse since 1992.  During her career, she has worked in most areas of adult health, nursing education, nursing leadership, and public health.  She has earned her Doctorate in Nursing Practice with an emphasis on Educational Leadership, her Masters of Science in Nursing, Her Bachelors of Science in Nursing, and a Bachelor's degree in biology.
Dr. Randall has a particular interest in public health and has served as a public health nurse for many years supporting vulnerable populations, providing community support, education, and guiding public health initiatives in her community and nationwide. She brings teaching and administration experience within distance higher education at the undergraduate and graduate levels to her role as Director of Aspen University's MSN program.
Program Director, RN to BSN:
Sarah Gabua, DNP, RN, CNE
All our dreams can come true, if we have the courage to pursue them.
Walt Disney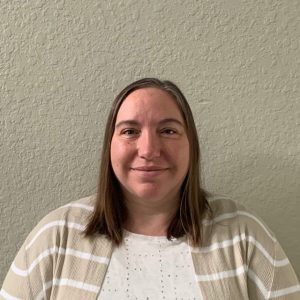 Dr. Sarah Gabua has been in the education field since 2011 and the consulting field since 2012 working with various clients in Nursing and Allied Health. She has experience in program and curriculum development as well as regulatory and grant development. She is a Certified Nurse Educator (CNE), has a certificate in distance education, and was a former Peer Reviewer with Quality Matters.
Dr. Gabua earned her Doctorate of Nursing Practice from Walden University and has held various educational positions in all levels of nursing. She earned a Master's of Science in Nursing in Leadership and Management, as well as a post-graduate certificate in Nursing Education from Walden University.
Dr. Gabua also has experience in nursing and allied health program and course development as well as continuing adult education. Dr. Gabua has many years of bedside nursing experience with a concentration in cardiology. She is a member of professional nursing organizations that include ANA/FNA, NLN, and the ANIA. She is a past executive board member of ANA Illinois as the Treasurer and Secretary, Chair for the Legislative Committee, and board member for the Illinois Nurses Association. She is also a past recipient of the ANA-Illinois 40 Under 40 Emerging Nurse Leader award. In her spare time, she volunteers for the Coast Guard Auxiliary.
Program Director, BSN Pre-Licensure (Texas):
Rhonda Winegar, Ph.D., DNP, RN, APRN, FNP-BC, CCRN, CPN
Not all those who wander are lost.
J.R.R. Tolkien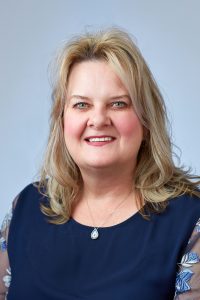 Dr. Rhonda Winegar is a registered nurse, certified pediatric nurse, certified critical care nurse, and certified Family Nurse Practitioner. She is an active member of the American Nurses Association and has served as a membership assembly representative as well as a board member of the Texas Nurses Association. 
She earned her PhD in nursing and her Doctor of Nursing Practice with a Post-Masters Teaching Certificate from Saint Louis University, a Master in Nursing Degree from Texas A&M, a Bachelor in Nursing Degree from Northwestern Oklahoma State University, and an Associate Degree in Nursing from Redlands Community College in Oklahoma. 
Dr. Winegar has been a registered nurse for 30 years and has worked in many of nursing to include academia, critical care, and was a flight nurse in the military (Captain).  She has worked as a Family Nurse Practitioner for 20 years primarily practicing in neurology, pediatrics, and as a hospitalist. She has authored several publications focusing on patient care in many areas to include, care of patients with hemiplegia, bedbugs, and breastfeeding in the workplace.
Program Director, BSN Pre-Licensure (Florida):
Zachary Nethers, DNP, MBA, MSN, RN
If you hear a voice within you say 'you cannot paint,' then by all means paint, and that voice will be silenced.
Vincent Van Gogh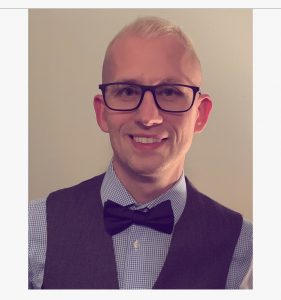 Dr. Zachary Nethers earned his Doctor of Nursing Practice Degree from Chatham University; Master of Business Administration degree from Keller; Master of Science in Nursing/Executive Leadership and Bachelor of Science in Nursing from Chamberlain; and Associate of Applied Science in Nursing from Central Ohio Technical College. Dr. Nethers has a background and prior certification in emergency medical services and served in various staff and leadership roles from the ED to acute care and quality and patient safety.  He served in the U.S. Army as Captain and Army Nurse.  In academia, Dr. Nethers has experience in pre-licensure and post-licensure programs from associate degree through doctoral degree levels with experience directing, leading, and facilitating on-ground, online, and hybrid degree programs.
Dr. Nethers is very collaborative and offers active listening and consideration of all input, feedback, and ideas to improve courses and the programs here at Aspen.  His individual approach includes holistic collaborative interventions to foster a supportive environment, equipping leaders, faculty, and students to effectively manage their many juggling roles efficiently and effectively.  Dr. Nethers invites anyone needing motivation or other needs to reach out so that he may provide further guidance.
Program Director, BSN Pre-Licensure (Arizona):
Jennifer Overturf, DNP, RN
Kindness is the most powerful, least costly, and most underrated agent of human change.
Bob Kerrey
Jennifer Overturf has worked in academic and clinical education for over twenty years in faculty, leadership, and clinical educator roles. She has experience in teaching in face-to-face and online courses, as well as clinical skills lab and simulation modalities. Other roles have included leadership, consulting, curriculum revision, and faculty development. 
Dr. Overturf's clinical background is in cardiovascular intensive care.  Jennifer has earned a Doctor of Nursing Practice with Emphasis in Educational Leadership degree and has earned certifications in nursing education and critical care nursing. Jennifer is a member of the Arizona Board of Nursing's Education Committee. Other professional memberships include the American Nurses' Association, the American Association of Critical-Care Nurses, the National League for Nursing, and Sigma Theta Tau.
Dr. Overturf has a passion for Transition to Nursing Practice and has worked extensively with Nurse Externs and Nurse Residents as well as pre-licensure nursing students. She actively utilizes an "accountability with kindness" approach and uses active listening, empathy, and learner-specific guidance to promote a successful transition to the professional nursing role. 
Program Director, Health Sciences:
Anne-Marie Coleman, Ph.D., MPH
Success is not final; failure is not fatal: It is the courage to continue that counts.
Winston S. Churchill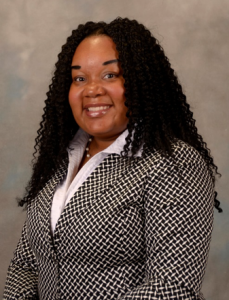 Dr. Anne-Marie Coleman is a health researcher and practitioner with over 15 years of experience. She is an active member of the Society for Public Health Education and serves on the leadership team for the Georgia Society for Public Health Education. She earned her Doctorate in Public Health with a concentration in Community Health and Health Education, her Master of Public Health with a concentration in Health Administration Policy, her Bachelor of Science in Health Science Education.
She has contributed to the field of health science as a management analyst managing federal grants, health policy analyst mobilizing community transformation health initiatives, health program administrator leading teams towards success in program implementation and evaluation, Public Health Accreditation Board (PHAB) site visitor ensuring quality assessment and improvement, professor, and instructional designer for both undergraduate and graduate health care programs.
Dr. Coleman is passionate about investing in the next generation of health science professionals and training students on how to positively implement policy, systems, and environmental changes. She is a Lean Six Sigma Green Belt and a certified trainer in Health in All Policies (HiAP) with the World Health Organization and is actively engaged in state health initiatives for substance abuse and addiction support, chronic disease prevention and maternal and child health efforts in Georgia.