School of Education
---
The School of Education offers an online certificate, associate's, bachelor's, master's and doctoral degrees in education. Our programs are designed to help students develop skills in vital areas including education theory, curriculum design, and faculty leadership. Aspen's online courses and customizable class schedules are intended to allow students to pursue higher education at their own pace while still receiving personal attention from a dedicated faculty.
Certificate in eLearning Pedagogy
Early Childhood Studies
Master's Degrees (M.Ed.)
Education Specialist Degrees (Ed.S)
Doctoral Degrees (Ed.D)
We are here not only to transform the world but also to be transformed.
Parker Palmer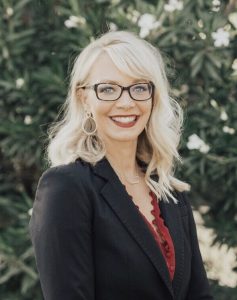 Dr. Eva Ballard has over 15 years of experience in k-12 and post-secondary education combined. She is a certified teacher and administrator with ten years in the field and seven years developing teacher leadership, licensure, and advanced degree programs in post-secondary education. She has expertise in data-driven instruction, learning outcomes, strategic alignment to standards and curriculum, as well as utilizing technology resources to create the optimal learning environment for online students. Dr. Eva Ballard's areas of expertise also include institutional compliance, accreditation standards and online processes to scale increased student populations.
Dr. Eva Ballard has a B.A. in Elementary Education from Arizona State University, M.Ed. in Education Administration and Ed.D. in Organizational Leadership with an emphasis in Higher Education from Grand Canyon University. Her research interests include quality k-12 teacher and administrator preparation, as well as developing specific strategies for assessing the effective teacher and school leader.