​​The HESI is a set of standardized, computer-based tests taken by prospective and current nursing students. The HESI A2 is an entrance exam, and the other test is the HESI Exit Exam. Of course, it is no surprise that high-stakes tests like these can cause a lot of anxiety. However, upon completing these exams, it is likely that you will experience a boost of confidence and an unmatched feeling of accomplishment. And rightfully so, these tests can be a big deal. 
Health Education Systems Incorporated (HESI) designs and administers the HESI.
The HESI A2 is made up of 326 questions. Often, the HESI A2 is an effective screening tool that most schools use during the admissions process. So, schools use the test to determine an applicant's knowledge and aptitude in specific areas. To test a students' readiness for the NCLEX-RN or NCLEX-PN exams, a nursing program will use the HESI Exit Exam. 
What to Know About the HESI A2
HESI scores are not the only factor used to screen for nursing school. However, it is important to score a good grade because schools are highly competitive.
The HESI A2 tests students in the following areas:
Anatomy:

25 questions on anatomy, the systems of the body, terms related to physiology, etc.

Biology:

25 questions on cells, photosynthesis, metabolism, etc.

Chemistry:

25 questions that may include the periodic table, atomic structure, chemical equations, etc.

Grammar:

50 questions on parts of speech, common grammatical errors, etc.

Mathematics:

50 questions on the metric system; fractions and decimals; ratios, rate, and proportions; Roman numerals; medication dosage calculations; the use of military time, measurement conversions, etc.

Reading:

47 questions that test a students' understanding of written text, including the ability to determine themes and word meaning based on context and other factors.

Vocabulary:

50 questions asking the student to choose the correct meaning of a set of words, with a focus on medical and healthcare-related terms.

Physics:

25 questions (this section is not commonly used by most nursing schools)
There are additional sections of the HESI exam, which are optional. These sections include a personality profile (15 questions) and an assessment of the applicants' learning style (14 questions). It is up to the nursing school to decide whether or not to take these sections into consideration. 
What is the Cost?
The cost of taking the HESI A2 exam will vary since each school can set its own rates, but most appear to fall between $35 and $75.
You can retake the HESI exam, although there is a limit of three times per year, with at least 60 days between any two attempts. Scores are good for two years before the test needs to be retaken.
The HESI A2 is not pass/fail. It is based on a 100% score. Generally, an average score is 75% and an excellent score is a 90% or above.  
Preparing to Pass the HESI Exam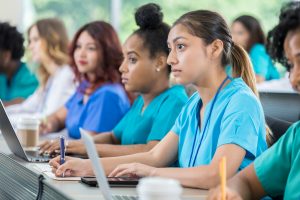 Passing the HESI A2 could mean a lot, it is important to keep in mind that there are plenty of options for those seeking assistance in preparing. Many websites offer courses you may take at your own pace, study guides, practice tests, and many study tools, including flashcards and answers to frequently asked questions.
There are also a number of HESI preparation books.
Those studying for the HESI exam might choose to form a study group with other nursing school applicants, browse online nursing forums for discussions about the exam, and speak directly with those who've taken the exam in order to learn from their experiences. 
There are hurdles to clear in order to gain entrance into nursing school. 
Use the HESI A2 to gauge if you're ready for the enormous amount of knowledge that you will need to learn as you move from prospective nursing student to active student. 
The best of luck on your nursing journey!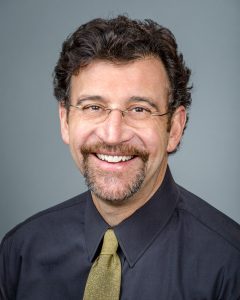 Keith Carlson, BSN, RN, NC-BC is a nurse, holistic career coach, writer, podcaster, and keynote speaker. Keith has conducted more than 2,000 coaching sessions with nurses from all walks of life, and his podcast, The Nurse Keith Show, reaches nurses throughout the world with fascinating interviews and messages of inspiration and career strategy. He lives and works in beautiful Santa Fe, New Mexico.