In my early nursing days, I worked in a neuro/trauma unit. I was so thrilled to be there that I swore to do everything in my power to be the best advocate for patient care. So like any other nurse, I spent the first 18 months of my career running on pure adrenaline. That was until I experienced nurse burnout for the first time. 
Whether you call it nurse burnout, compassion fatigue, moral injury, or health worker exhaustion, this is a chronic issue among nurses. The pandemic has also exacerbated nurse burnout, with one survey reporting that 62% of healthcare workers said worry or stress related to COVID-19 negatively impacted their mental health.
Nursing is a gratifying and rewarding profession, especially for those who see it as a life-long calling to contribute to the greater good. But in a career that always puts the needs of others first, who is looking out for nurses? What can nurses do when stretched beyond their emotional and physical limits? 
How nurse burnout snuck up on me
In the neuro/trauma unit, we took care of patients and their families during the worst times of their lives. Many patients had aggressive brain tumors, strokes, or other severe neurological diseases. I remember caring for many athletes who became paraplegia or quadriplegic, and they were utterly devastated. Many of our patients had traumatic brain injuries, and sometimes patients died.
A mixture of guilt, pride, and gratitude for my health kept me ignoring the shooting pains in my legs. I often held my bladder for hours, sometimes ending a 12-hour plus shift without drinking any water. Alternating day and night shifts were ordinary for staff members, sometimes occurring in the same week. Along the way, like many of my co-workers, I picked up other unhealthy coping mechanisms to manage stress.
Once I hit the two-year mark, I realized I hadn't taken a minute to acknowledge the exhaustion I had been feeling that whole time. I was picking up bad eating habits, not getting nearly enough sleep, and projecting my frustration onto other areas of my life. I started to wonder: how will I continue at this pace throughout my entire career?  
Fortunately, there are ways you can take care of your health, address nurse burnout, and maintain a lifelong career in the nursing profession. 
What is burnout? How do you know if you have it? 
There are many factors associated with the term "nurse burnout," however, it is most often a result of unsuccessfully managed stress in the workplace. According to the World Health Organization, burnout is characterized by:
Depleted bandwidth at work, sometimes to the point of exhaustion

Feeling cynicism about your career

Inability or failure to meet all work requirements
Another study defines nurse burnout as: "A widespread phenomenon characterized by a reduction in nurses' energy that manifests in emotional exhaustion, lack of motivation, and feelings of frustration and may lead to reductions in work efficacy."
While work efficacy is essential, this condition alarmingly affects millions of nurses' mental health and physical well-being. Even pre-pandemic surveys found that more than 50% of nurses experience symptoms of burnout from work. 
Some nurse mental health advocates also believe that "nurse burnout" is no longer an appropriate term to describe this issue. They prefer the term "moral injury" because they feel "burnout" has become overused and doesn't have the same power behind it that it once did.  
What factors can cause nurse burnout?
High-stress working environments

Working long hours

Workplace turnover

Increased patient acuity/sicker patients

Emotional drain and patient deaths
What are the risks of having nurse burnout?
Employers lose great nurses to high turnover
According to one study in the International Journal of Environmental and Public Health, higher levels of burnout lead directly to higher turnover rates. They concluded that nurses' physiological and physical health was better when health care managers took equal responsibility for creating a "sustainable workplace."
Patients get a lower quality of care
According to the American Nurses Association, the stress of working long hours, alternating day and night shifts, and not taking breaks increased the incidence of medical errors and infection rates. Over time, they found that stress also reduced a nurse's reaction time, which could be catastrophic to a patient in an emergency.
Increased risk of depression and suicide
There is a well-known connection between nursing burnout and the increased risk of depression and suicide rates. One 2020 study found that nurses and physicians experiencing burnout had depression rates ranging from 25% to 43%. But nurses who felt that their workplace was supported and encouraged their health and well-being had better physical and mental outcomes.
If you or someone you know has talked about contemplating suicide, call the National Suicide Prevention Lifeline at 1-800-273-8255, open 24 hours, seven days a week.
What can you do to manage nurse burnout?
1. Take care of yourself first
The only person who can make sure that your emotional and physical needs are met is you. If you don't take care of yourself, it will be challenging to give your patients the highest standard of care—especially nurses who work in high-stress areas such as the ER, ICU, or telemetry.  
Here are a few simple ways nurses can practice self-care regularly:
Exercise

:

Nurses who exercise

are better able to handle the stamina required in many healthcare facilities. In addition, regular movement will help you manage stress levels and prevent comorbidities such as high blood pressure and diabetes.

Meditate

:

Mindfulness practice or meditation

can help nurses and nursing students manage burnout, chronic stress, anxiety, and overall sense of well-being.  

Pack your food for work

: This is especially helpful for those who work 12 plus hour shifts, forget to eat, or don't have access to nutritional and fulfilling food options at work. 

Wear compression socks:

I learned this lesson the hard way. After working as a nurse for many years and through two pregnancies, I developed painful veins on my left leg. They were so severe that I required vascular surgery. I discovered that my condition is relatively common among nurses because of the amount of time we spend on our feet. The whole experience contributed to my nurse burnout and resulted in being out of work for a month.  
2. Find your support system
Sometimes nurses find that their non-nurse friends and family members want to be supportive, but they have difficulty understanding how stressful the healthcare environment can be. It might be helpful to create additional social support that includes other nurses or a therapist who understands your burnout struggle. 
No matter what, there is support for you. Here are a few suggestions for where to start: 
Look for a therapist in your area to meet with

Reach out to your primary care provider for a referral for one

Use an online option:
3. Take time off
As a nurse, I worked on days when I was exhausted to the point of nausea. Because I worked for an hourly wage, I felt guilty for not earning as much as possible. But when my daughter was born, I realized that I needed to take time off to manage exhaustion because I reached a point in my career where I never felt well-rested.
It took me a few months of scaling back my hours before I started getting my energy back. One helpful tip is to plan your downtime or time off on your calendar in advance. Unless there is an emergency, make your "time off" hours non-negotiable.  
4. Consider a new nurse specialty
Burnout symptoms may also signal that you've lost a passion for your current nursing specialty. Even if you want to stay in the hospital setting, you can learn new skills and work with a different patient population.
Here are just some unique specialties to think about (note, most specialties have an ICU and telemetry or med/surgical unit):
Cardiovascular

Medical

Orthopedics

Liver Transplant

Hematology/Oncology

Radiology

Operating Room 

Urology

Neonatal

Gynecology

Emergency Room

Neuro Trauma

Outpatient Surgery
5. Consider alternative nursing careers
My favorite aspect about being a nurse is that you have so many unique career options. Just in the last decade, I have worked as a hospital RN in neuro/trauma, the emergency department, post-op, and as a resource nurse on many other specialty units in the hospital. I created a nursing blog for working moms and started my own nurse freelance writing business. More recently, I also became an aesthetics nurse giving advanced beauty treatments at a high-end medical spa.   
Nurses have so many career options, including remote nursing jobs you can work from home. If your workplace is causing you to burnout, or your stress levels are at an all-time high, here are other nursing careers to consider instead:
Outpatient Nurse

Research Nurse

Nurse Lobbyist

Legal Nurse Consulting

Mental Health Nurse

Occupational Health Nurse

School Nurse

Camp Nurse

Home Health Nurse

Cruise Ship Nurse

Nurse Journalist
Obtaining an advanced nursing degree, such as a BSN, MSN, or DNP, can also open doors to new career opportunities for you, including leadership positions and roles beyond the bedside. 
Remember to lend compassion to yourself 
Nurses aim to give the highest quality of patient care we can. But we also need to provide ourselves with the same compassion that we offer our patients. At some point in your career, you will likely experience burnout as a nurse. But remind yourself that you do have the tools and alternative options to manage it.  
We would never expect any other human to withstand high levels of stress indefinitely. So, why would it make sense to expect that of ourselves? The truth is that you can provide compassionate patient care to others while respecting your boundaries and limits. Don't forget to take care of yourself first.
Aspen University offers online RN to BSN, specialized MSN, and DNP programs to help you advance your nursing career. Seeking an RN license? Check out the BSN (Pre-Licensure) program.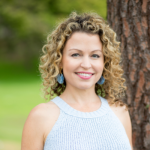 Guest author Sarah Jividen, RN, BSN, SCRN, is a second-career nurse, freelance writer, mother of two, and founder of Mother Nurse Love, a resource for busy mom RN's. Her nursing specialties include emergency room, neuro/trauma, and critical care. In a rare moment of spare time, you might find Sarah practicing yoga, writing, or attending a local concert venue with her husband.