Sometimes, you reach a point in your career where you need a change. Whether you feel burnt out, seek a new challenge, or desire to be on a different professional path, career changes for nurses are a natural occurrence. There are so many unique nursing jobs available to you, including a multitude of non-bedside nursing jobs. 
A nursing degree identifies the individual as one who has been trained in far more than implementing physician orders and monitoring patient responses to treatment. Nurses also gain knowledge and experience in organizational and systems leadership, quality improvement and safety, informatics and healthcare technology, policy review and development, advocacy, and the skills needed for collaboration for improving processes and healthcare outcomes.   
A nursing program — and subsequent advanced degrees such as the BSN, MSN, or DNP — prepares the individual for diverse careers. 
Examples of nursing career opportunities beyond traditional practice positions include:
Assessment nurse: Make home visits for insurance companies to obtain basic health information from clients seeking insurance coverage.
Auditor for Credentialing Agency: Perform observation reviews for places like nursing homes, personal care homes, and hospitals for compliance with regulatory agencies such as Centers for Medicare and Medicaid. 
Compliance Specialist: Monitor deliverables for contractual agreements.
Corrections nurse: Work in prisons to provide services to inmates.  
Cruise ship nurse: Travel with a cruise line as the onboard nurse to provide services for staff and travelers.
Esthetician Nurse: Work in medical spas providing skincare treatments like botox injections or monitoring patients after plastic surgery.
Equipment sales: Visit physicians and health care facilities to demonstrate equipment such as smart IV pumps, orthopedic surgical equipment, in-patient hospital beds, etc.…
Nurse Entrepreneur: Start your own business or become a consultant. 
Nurse Navigator: Assist patients through the treatment plans developed for conditions such as cancer.
Occupational Health Nurse: Work in the corporate arena to provide services for employees.
Paralegal Nurse: Review legal cases; investigate complaints filed against nurses for your state board of nursing.
Parish Nurse:  Provide spiritual care while providing medical care; usually works in a faith-based organization.
Pharmaceutical Sales: Visit physician offices and health care facilities to provide information about medications.
Research Nurse:  Assist researchers with intake and monitoring of participants in research studies. 
Telemedicine nurse: Provide medical advice via phone by following approved protocols.
Wellness/Life Coach: Insurance companies employ nurses to teach consumers how to improve health and prevent illness.
You're an experienced nurse. You've done continuing education hours and perhaps even earned — or are pursuing — an advanced degree. You have time management, critical thinking, and clinical knowledge. Take those skills and pursue a unique nursing job. The door is wide open. 
Your only nursing career limitations are the ones you place on yourself.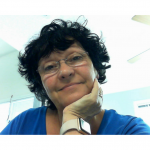 Dr. Patricia McAfee, DNP, MSN, SMQTc, RN has been an Aspen University faculty member since 2015. She is an expert in Organizational Leadership and Management. She is certified through CMS as an auditor for long-term care facilities. Her career experience includes: pediatrics, orthopedics, med/surg, postpartum/GYN and nursery/NICU. Her vast experience spans both bedside and non-bedside roles.