RN to BSN (Bachelor of Science in Nursing Completion Program)
---
Go from RN to BSN online at a remarkably low cost.
Aspen University's online RN to BSN completion program is designed for registered nurses with an associate degree or diploma in nursing who are looking to enhance their career mobility without an on-campus class requirement.
Affordability is our first principle, and we are always up-front about the cost. For the entire RN to BSN program, tuition and fees are $11,624. 
Flexibility is our second principle because we know how tough it is to balance education and an already busy life. That's why we designed interactive, flexible, and facilitated online courses that can be tailored to your schedule. Courses start every 2 weeks and are only 8 weeks long, which means that in as little as 12 months, you could add BSN to that empty space on your name badge.
CCNE accredited and awarded EEQ certification; our RN to BSN program offers a comprehensive online education that builds on initial nursing preparation with coursework to enhance professional development, prepare for a broader scope of practice, and provide a better understanding of the cultural, political, economic, and social issues that affect patients and influence care delivery. 
Learn and receive 1-on-1 support from respected nursing leaders and instructors that are specifically trained in online-first education.
Network while you learn, and once you've graduated, you will join a community of over 7,000 Aspen University BSN graduates who are making a positive impact in the healthcare field across the country. 
Why More Nurses Are Choosing Aspen
Coursework is

100% Online
Complete your BSN in
12 Months
Pay Only

$295/Month
RN to BSN Courses
Our RN to BSN curriculum consists of the 10 courses outlined below. Since you'll be learning from nurse educators with extensive experience in diverse healthcare settings, you will be able to immediately put your new knowledge into your nursing practice. Our RN to BSN program also offers students the opportunity to delve into a variety of essential healthcare topics while simultaneously gaining insight into related healthcare fields.
HUM410 - Academic Success: Strengthening Scholarly Writing

---

N490 - Issues and Trends in Professional Nursing

---

N491 - Concepts and Theories in Nursing

---

CIS450 - Informatics in Healthcare

---

N492 - Community Health Nursing I

---

HCA320 - Healthcare Policy and Economics

---

N493 - Community Health Nursing II

---

N494 - Essentials of Nursing Research

---

N495 - Health Assessment

---

N496 - Nursing Leadership and Management

---
For more information about the program, see the Academic Catalog.
"Aspen has been a blessing. They helped me pursue my goals by having classes that worked within my busy schedule. Everyone I came in contact with exuded positivity."
Coretta Hunter
RN, BSN
Cost & Time to Completion
The Best Fit for Working Nurses
We understand the difficulties in pursuing your BSN when you have a demanding work schedule. The 8-week courses at Aspen University allow you to complete your program in as little as 12 months. 
This self-paced RN to BSN program format is perfect for working nurses who want to upgrade their skills and knowledge as quickly as possible without sacrificing their schedule.
Tuition Rates
$10,725 Tuition
$899 Fees

---

$11,624
The total cost of your degree program will vary, depending upon transfer credits awarded, fees incurred and the cost of textbooks.
Our Monthly Payment Plan Makes Us Different.
Paying for your BSN shouldn't be complicated. Our Monthly Payment Plan makes it easy for working nurses to finance their RN to BSN program by paying $295 per month.
The monthly payment plan is a private education loan with a 0% fixed rate of interest (0% APR) and no down payment. Each month you'll make one payment of $295 for 40 months.
Other Ways to Cut the Cost of Your BSN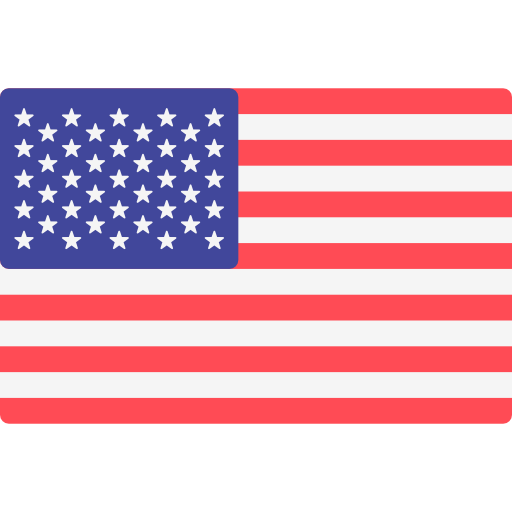 Students who have served, or are currently serving in the United States Military and their legal spouses are eligible to receive a Military Affiliation Discount from Aspen University.
Aspen University is currently approved by the U.S. Department of Education to offer federal student aid for all of our degree programs except the Master of Public Health program and the Education Specialist degree programs.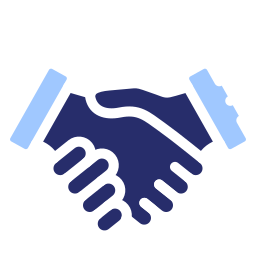 Aspen University maintains employee tuition discount partnerships with a large and growing number of organizations. Tell your advisor where you work and ask them to check for you prior to enrolling.
Earn Your BSN with
Confidence The baccalaureate degree program in nursing, the master's degree program in nursing, and the Doctor of Nursing Practice program at Aspen University are accredited by the Commission on Collegiate Nursing Education (http://www.aacnnursing.org/CCNE).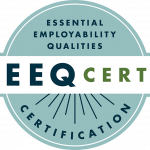 Aspen University's RN to BSN program has been awarded EEQ certification.
Essential Employability Qualities Certification (EEQ CERT) is granted by The Quality Assurance Commons after a rigorous process of external and independent review. EEQ Certified programs foster a distinctive set of attributes in their graduates and completers. These qualities are intended to prepare students to make important contributions in their workplaces. The eight Essential Employability Qualities are communication, thinking and problem solving, inquiry, collaboration, adaptability, principles and ethics, responsibility and professionalism, and learning. Programs participating in EEQ CERT are scored on five categories that represent a comprehensive and integrated framework for employability – Student EEQ Preparation, Career Support Services, Employer Engagement, Student and Alumni Engagement, and Public Information.
"It was a no-brainer. Everyone at Aspen was so responsive. They have a great financial plan where I paid $250 per month, and they are fully accredited."
Carol G.
RN, BSN
Admission Requirements

Application – A completed application.

Official Transcripts – Official transcripts for all previous college credit earned.

Minimum GPA Requirement – Associate Degree in Nursing (ADN or ASN) or diploma in nursing, with a minimum cumulative GPA of 2.50 or greater from the ADN/ASN/diploma granting institution.

Nursing Experience – A minimum of one year of nursing experience completed within the past five years.

Military Documentation (Optional) – A copy of the most recent orders; or a copy of DD214 (This can be requested from the National Archives.)

Registered Nurse Licensure – Current, unrestricted licensure as a registered nurse in the United States, a US territory, or Canada. Registered nurses licensed outside of these areas are not eligible.
Career Outlook
With an aging population and the retirement of the baby boomer generation; nurses are more crucial than ever before. 
According to the Bureau of Labor Statistics, nursing employment is projected to surge by 6% by 2030.
The American Association of Colleges in Nursing (AACN) reported that 82.4% of employers have a "strong preference" for nurses with a bachelor's degree or higher in 2020 alone.
In addition to your Bachelor's degree, further education through an MSN program can provide you with valuable specialization and can enhance your career prospects. Programs like Aspen's MSN in nursing informatics, nurse education, and nursing leadership and management are great options for nurses seeking to add depth to their skills and experience.
Average Registered Nurse Annual Salary
$77,600
Salary can vary widely depending on location and can be up to
$124,000
in higher-earning locations.
RN to BSN Frequently Asked Questions
What is an RN to BSN completion program?

---

Aspen University's convenient & affordable RN to BSN program is the perfect way for registered nurses who already possess an associate degree (ADN) or diploma in nursing and a valid license to take their career to the next level.

Would I receive credit for having an RN license?

---

Your current, unrestricted RN license is worth 60 credits for the RN to BSN program. The degree requires a minimum of 120 credits; with at least 30 of the credits completed at Aspen University.

---

No, an RN might have a BSN, but they are not the same thing. RN stands for "Registered Nurse" – a title given to a nursing professional who has completed educational and licensure requirements. While these requirements vary by state, all RNs must have at least an Associate Degree and pass an exam known as the NCLEX-RN.

The RN to BSN program provides nurses who hold an associate degree with the opportunity to advance their education online, all while continuing in their professional role as a nurse.

Can you get your RN to BSN online?

---

Yes, Aspen's RN to BSN program has 100% online coursework and no mandatory login times, which means you can work towards your BSN on your schedule.

How long is the RN to BSN program?

---

The RN to BSN program can be completed in as little as 12 months.

Why do hospitals prefer BSN nurses?

---

The Future of Nursing report by the National Academy of Medicine in 2011 recommended increasing the percentage of nursing with a baccalaureate degree to 80% by 2020 as they cited a significant association between the educational level of RNs and outcomes for patients in the acute care setting, including mortality rates. A growing number of hospitals that have been recognized by the American Nurses Credentialing Center Magnet Recognition Program favor BSN for employment.

Is Aspen's RN to BSN online nursing degree legit?

---

Yes! The baccalaureate degree program in nursing, the master's degree program in nursing, and the Doctor of Nursing Practice program at Aspen University are accredited by the Commission on Collegiate Nursing Education (http://www.aacnnursing.org/CCNE).

Is there an application fee?

---

Our online application is free. Considering the RN to BSN program at Aspen? Apply! The online application is straightforward, and we are here to help at every step.