Does the criminal justice system interest you? If you love health care and have a deep interest in the criminal justice system, forensic nursing may be the career path for you. What do these types of nurses do, and what job opportunities open up with an MSN in Forensic Nursing? 
A forensic nurse is a registered — or advanced practice nurse — with training in forensics. This specialty is where the healthcare and legal system intersect. These types of nurses receive specialized education and training to provide care to patients who experienced trauma, violence, or abuse. 
What Can You Do With an MSN in Forensic Nursing?
Forensic nurses begin their careers toward specialization as registered nurses (RNs). They are experts in nursing and in collecting, assessing, and evaluating evidence. The types of evidence include:
Photographs

Blood

Semen

Skin

Hair

Swabs for DNA analysis

Clothing
These specialized nurses also bridge gaps between patients and law enforcement or attorneys. Other responsibilities of include:
Conducting exams

Treating injuries

Documenting findings and evidence for the medical examiner or coroner

Testifying or being a witness in court proceedings

Providing emotional support and comfort to patients and their families

Providing resources for support

Consulting with law enforcement and lawyers as an expert, medical witnesses

Educating patients and family members

Educating communities on the identification and prevention of abuse

Pronouncing times of death
Types of Forensic Nurses
Although Sexual Assault Nurse Examiners (SANEs) are the most common, nurses with an MSN in Forensic Nursing have many options.
Sexual assault nurse examiners (SANEs). SANEs provide care to victims of sexual assault. According to the International Association of Forensic Nurses, SANE nurses are registered nurses with at least two years of experience in areas that require advanced physical assessment skills such as emergency or critical care. Each state also has specific qualifications for the SANE nurse.
Forensic nurse death investigator (FNDI) or nurse coroner. FNDI use their nursing and forensic skills at crime scene investigations. These nurses analyze the scene and examine bodies to determine the time of death and collect any clues that might explain the cause of death. FDNI use the three critical components of any death investigation:
Medical/social history

Examination of the body

Scene investigation
Forensic psychiatric nurses. Forensic psychiatric nurses use their specialized training in psychology and nursing to:
Provide mental health services to victims of crime

Serve as expert witnesses for criminal proceedings

Examine and treat inmates with mental health issues
Forensic clinical nurse specialists. Forensic clinical nurse specialists are advanced practice nurses who use their training in forensic settings to serve as: 
Clinicians

Educators

Researchers

Directors
Legal nurse consultants. Legal nurse consultants help attorneys work on civil or criminal cases that involve healthcare or the medical industry. Legal nurse consultants with an MSN in Forensic Science apply their skills, education, and expertise to:
Educate attorneys 

Serve as an expert witness

Analyze medical information

Simplify medical terminology

Consult with attorneys or law enforcement
Forensic gerontology specialists. According to Nurse.org, forensic gerontology specialists investigate cases involving the abuse, neglect, or exploitation of elders.
To qualify for these roles, an MSN in Forensic Nursing may be required.
Where Do Forensic Nurses with MSNs Work?
Nurses with an MSN in Forensic Nursing work in a variety of locations:
Hospitals

Emergency rooms

Medical examiners or coroners offices

Correctional facilities

Law firms

Mental health facilities

Psychiatric institutions

Nursing homes
Education, Training, and Certification
Masters programs help nurses understand and adapt to advancements in new forensic research and techniques. This program prepare their students with: 
Comprehensive forensic nursing knowledge

Knowledge and skills necessary for writing reports, taking photos and collecting evidence

Proper strategies to collect, record and preserve essential evidence
The program can be completed in as little as two years. Courses include:
Healthcare Systems

Diverse Populations & Healthcare

Advanced Physical Assessment

Legal and Ethical Issues in Healthcare

Advanced Pathophysiology

Advanced Pharmacology

Advanced Corrections

Advanced Forensic Nursing

 Theory and Research
The Commission for Forensic Nursing Certification (CFNC) currently offers two professional credentials:
Sexual Assault Nurse Examiner-Adult/Adolescent (SANE-A)

Sexual Assault Nurse Examiner-Pediatric (SANE-P)
If you are ready to bridge the gap between healthcare and the legal and criminal justice systems, Aspen offers two tracts for nurses interested in Forensic Science:
Master of Science in Nursing (MSN) with a specialization in Forensic Nursing

– A BSN is required before enrolling. 

Master of Science in Nursing (RN to MSN or ADN to MSN) with a specialization in Forensic Nursing

– For this program, you do not have to have a BSN before enrolling.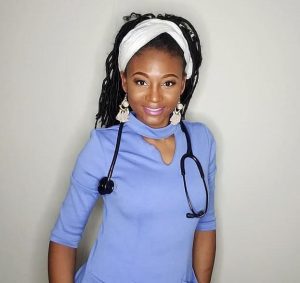 Portia Wofford is an award-winning nurse, writer, and digital marketer. After dedicating her nursing career to creating content and solutions for employers that affected patient outcomes, these days, Portia empowers health practices to grow their communities through engaging content that connects and converts. Follow her on Instagram and Twitter for her latest.