The widespread adoption of telehealth and remote nursing jobs has been increasing since the COVID-19 pandemic. Although patients may not physically come into an office for treatment, they still need support and guidance, now more than ever. With remote nursing, nurses can provide patient support and bridge the gap between health care and the community they serve by allowing patients to access care from their homes.
Whether you're an experienced working nurse or nursing student interested in a telemedicine career, here's how you can best support patients as a remote or telehealth nurse.
Patient or caregiver education
A vital part of any nurse's job is patient education. A remote nursing role may limit your face-to-face interaction with patients, but you can still provide guidance. When patients have an awareness and understanding of their health and what it takes to care for themselves, compliance increases. 
Remote nursing roles like case manager or care coordinator come with the responsibility of educating your patient. As the patient's liaison and care manager, you will provide evidence-based guidance and education to help the patient navigate their disease process and medication. You will support the patient and make a difference by helping the patient or their caregiver to fully comprehend their:
Treatment and healthcare options

Treatment plan

Health condition

Available resources 
But before you educate a patient, you should do an individual assessment for teaching purposes, which should include the patient's:
Education level

Ability to read

Comprehension skills

Willingness to learn and participate in their own care

Native language and level of comprehension in other languages

Hearing and vision

Support system
Then, after educating the patient, you should evaluate their understanding. Try using the teach-back method where you:
Ask the patient to restate what you taught them in their own words.

Ask questions to see if there are areas that need reinforcing or re-teaching.
Don't wait until the call or televisit is over before implementing the teach-back method, and avoid overwhelming your patient with a lot of information at one time. Instead, throughout the encounter, you should give the patient chunks of information. The overall goal is to encourage the patient to take accountability for their health and make changes to live a healthier life. 
Be an advocate
Patient advocacy is Nursing 101, and it doesn't stop in remote roles. When communicating with your patients, pay attention to cues. If the patient seems confused, ill, distressed, or overwhelmed, you should assess the situation and proceed with the safest option to support your patient. 
Patients may have a remote system that you monitor. It's essential that you know your patient's baseline and when something is outside their norm. If you have access to their medication list, be sure to reconcile it before you end each encounter. And if your patient has a new or unfamiliar medication—depending on your role— it may be your responsibility to contact the physician to ensure the patient is on the most current regimen. Make sure to ask questions related to their care and home environment to ensure they are safe. If you ever feel your patient is unsafe or not receiving the proper care, it's your responsibility to advocate and get the appropriate support. 
Be accommodating
With remote nursing jobs, you are "meeting" the patient in their homes—in the virtual sense. If possible, set up communication with the patient based on their preference. Ask your patient to find a quiet space or time to chat with you, but remember patients are taking calls in their busy homes and sometimes in noisy cars, so try to be patient. Keep in mind this is something new for them as well. While they are comfortable in a familiar environment, remind them that you're discussing their personal health manners and should be as private as possible. 
Also, telemedicine visits are shorter than in-person visits. If you're working as a telehealth nurse for a practice, encourage your patients to prepare their questions or list concerns before the appointment. That way, they won't forget anything, and you can address all their questions. Other ways to ensure their appointment runs smoothly:
Have them wear clothing they can remove easily in case you or the provider needs to do a physical assessment.

Ask them to ensure their appointment area is well lit.

Be sure you have the latest information on their pharmacy, their entire healthcare team, and all medications (including over-the-counter meds.)
Finally, before ending the visit or call, ensure they understand their plan of care and the next steps.
Get tech support
Technology can crash, or it may be difficult for some of your patients to navigate it. Consult with your tech support or leadership team to see if there's a checklist for troubleshooting tech issues. Then you can simplify the language and have the list handy for when you need it. 
Most companies do have IT or tech support responsible for addressing these issues, but it may be easier for the patient if you help them with things such as understanding how to turn on or set up their video. On your end, make sure the internet connection and video work before your scheduled time with your patient. Also, find out who exactly you can contact for tech issues beyond your scope that may occur during the appointment.
While working as a remote nurse is certainly different from bedside nursing, you can still use your skills and knowledge to make sure your patients receive the best care and support.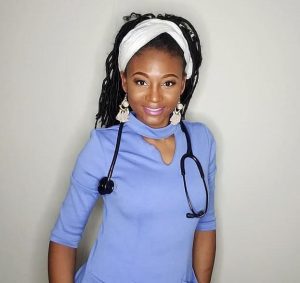 Portia Wofford is an award-winning nurse, writer, and digital marketer. After dedicating her nursing career to creating content and solutions for employers that affected patient outcomes, these days, Portia empowers health practices to grow their communities through engaging content that connects and converts. Follow her on Instagram and Twitter for her latest.