Nursing school is an investment in your future. Although it eventually pays for itself with a fulfilling nursing career,  it can be challenging during the initial stages, especially when it comes to finances. One of the concerns that future nurses have in common is how much does nursing school cost?
There is no single, clear answer as it depends on where you live, whether the school is private or public, and what type of nursing degree you are considering. However, know that many programs offer financial aid options and scholarships that can help you pay for your incurred costs—including Aspen University's BSN Pre-Licensure program, which was created with the goal of affordability. 
Let's explore all the potential costs of starting your nursing school journey.
Costs based on degree type
When choosing your education path, it is important to know which nursing degree you are trying to obtain because program costs can vary significantly. 
Associate Degree in Nursing 
Credential: ADN

Timeframe: 18-24 months

Lower-cost option

Tuition cost: $6K – $20k (varies between private and public)
Credential: BSN

Timeframe: 4 years

Tuition cost: $40K – $100k (varies between private and public)

If living on campus, the cost may be higher

Note: Aspen University's BSN Pre-Licensure program combines online and in-person learning that prepares you to become an RN at an affordable cost.
Bridge Programs 
For current ADN-prepared RNs 

Credential: BSN

Timeframe: 1-2 years

Tuition cost: $10K – $30k (varies between private and public)

ADN degree credits may transfer to RN to BSN programs, which can help reduce  costs
LPN to RN 
For Licensed Practical Nurses (LPNs) that want to

transition to becoming an RN 

Credential: RN

Timeframe: 12-18 months 

Tuition cost: $12K – $20k (varies between private and public)
For current RNs with a BSN (some MSN bridge programs don't require a BSN)

Credential: MSN

Timeframe: 2-4 years (depending on if part-time or full-time)

Tuition cost: $30K – $70k (varies between private and public)

Tuition is also dependent on which MSN specialty you choose
Accelerated nursing programs 
For students that hold a bachelor's degree in a non-nursing field and want to become a Registered Nurse (RN)

Credential: BSN

Timeframe: 12-20 months 

Tuition cost: $60K – $90k (varies between private and public)
Does location matter?
Yes, location matters when choosing which nursing program you will attend. Why is this the case, you might ask? Public universities have different tuition rates for in-state residents and out-of-state residents. 
The tuition rate for in-state residents is generally cheaper than if you decide to attend school in a different state, as it may cost you up to 50% more in tuition cost. Although some states may offer students tuition discounts, this varies, so make sure you double-check with schools.
Are there other costs to consider?
Tuition is not the only thing to consider when planning your education costs. Here are other expenses that you need to factor in:
1. Books 
Range: $300-$700 per semester

Save money by renting books or purchasing second-hand copies from previous students. 
2. Uniforms and shoes
Range: $100-200  

Assigned by the school.
3. Transportation expenses
Costs for getting to school and back (gas, tolls, or public transportation fares).

Costs for attending nursing clinical (which can be up to one hour away).
4. Reduced Income
Whether you choose a part-time or full-time program, your ability to work more hours may decrease, especially when the time comes to complete nursing school clinicals.
Takeaway points
Depending on the type of nursing program you choose, the costs of attending nursing school will vary. However, although paying for any education can be overwhelming, there are options to make the process easier. Many grants, federal aid, and private scholarships can help you pay for nursing school if you qualify. 
If the available aid is not enough, don't let nursing school costs be a barrier to fulfilling your dream, as you can always resort to other options such as obtaining student loans. And remember, nursing school is temporary, and it's an investment into a bright nursing future. 
Aspen University can help you advance your career with our affordable online RN to BSN, MSN, and DNP degree programs. Want to become an RN? Consider the BSN Pre-Licensure program.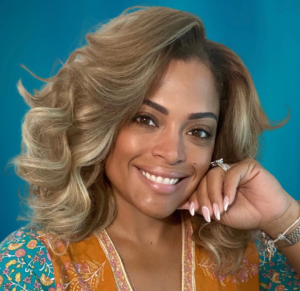 Dr. Margarita David is a doctorally-prepared Registered Nurse, #1 Bestselling Author, and founder of the Dr. Registered Nurse Success Academy, LLC. that provides tutoring, mentoring and consulting to prospective nurses, nurses, and students in graduate and doctoral studies. Dr. David also has a YouTube channel called Dr. Registered Nurse, where she makes videos on hard-to-understand nursing school concepts easy to comprehend. She also holds a Bachelor in Business Management & Administration and a Masters in Nursing Education and Leadership. She has been married for over 20 years and is a mother of three! Follow her on Instagram and YouTube!