As we enter the second full year of the pandemic, the healthcare industry continues to evolve in response to COVID-19—with the need for more nurses growing every day. Even before the pandemic, the employment of registered nurses was projected to grow faster than any other profession over the next decade. But with these sweeping healthcare changes and the effects of the ongoing pandemic, some nursing jobs and specialties have started to emerge in higher demand than others. 
With unparalleled growth in the field, this is a prime time for nurses to follow their professional passions or to choose a role that prioritizes flexibility—or both. Whether you're a new grad nurse entering the workforce for the first time or a seasoned registered nurse looking for a change, there are still many career paths for nurses to explore during this challenging time. Here are four nursing jobs and specialties in high demand for 2022. 
Critical Care Nurse 
With the COVID-19 pandemic continuing into 2022, the need for critical care nurses has never been higher. In 2020, 32% of COVID patients were admitted to the ICU, and critical care nurses play a vital part in their care.
At the start of the pandemic in 2020, 15% of all nurses worked in an intensive care unit—around 300,000 nurses in the United States. But now that number has more than doubled. According to the American Association of Critical-Care Nurses, 37% (or over 500,000 nurses) worked in critical care as the pandemic proceeded. 
Even with this uptick, there are still not enough critical care nurses to handle the demand on the system, making it an important nursing job to fill for 2022.
Where do critical care nurses work?
Critical care nurses primarily work in intensive care units of all types, including adult medical, pediatric, neonatal, cardiac, pulmonary, trauma, and higher acuity areas throughout healthcare, such as the emergency room. 
How do I become a critical care nurse?
All critical care units require a degree in nursing, and most prefer a bachelor's degree (BSN). As with all nursing positions and licensure, passing the NCLEX exam will also be required. Experience requirements also vary by unit.
Many critical care units will have new grad positions that provide extra training, such as a fellowship or residency. However, other units will require previous experience in other critical care units or general medical-surgical units.
2022 Critical Care Nursing Job Outlook 
Experts estimate that the COVID-19 pandemic will possibly extend into 2023. While nurses are needed across all areas, the Bureau of Labor Statistics (BLS) predicts that registered nursing will grow by 9% by 2030, with critical care nursing estimated to have an average growth of 2% per year. Between the pandemic, the population generally getting older, and chronic illnesses on the rise, critical care nurses will be crucial to care for these complex patients throughout the healthcare spectrum.
Telehealth nurse  
Telehealth has grown exponentially in a short period of time, with people choosing to stay home due to public health concerns. According to 2019 Health Center Program Data, only 43% of health centers were capable of providing telemedicine. Now, an outstanding 95% of health centers reported using telehealth during the COVID-19 pandemic.
As a telehealth nurse, you'll provide remote care for patients through phone, video, or virtual messaging. These remote nursing jobs and services also help increase healthcare equity by allowing patients to access important care from their homes. By mid-2020, the CDC reported that 30% of all doctor's visits were done by telehealth, and this type of care is expected to see more growth into 2022. 
What settings do telehealth nurses work in?
Telehealth nurses can work in doctor's offices, hospitals, and even remotely or from home. This allows for increased flexibility and more job growth with a wide variety of options. 
How do I become a telehealth nurse?
As with critical care nursing, a nursing degree and passing NCLEX score are required. Most companies hiring specifically for telehealth also require several years of bedside experience. If you're looking to sharpen your skills, functioning independently and confidently is a critical skill for telehealth nurses.
2022 Telehealth Nursing Job Outlook
The number of telehealth visits has continued its steady rise throughout the pandemic to become an integral part of today's healthcare flow. Doximity's "2020 State of Telemedicine Report" states the number of Americans who reported having at least one telehealth visit since the start of COVID-19 increased by 57%, while those with a chronic illness increased their use of telemedicine by 77%.
Operating room nurse  
According to the Association for periOperative Registered Nurses (AORN), a 2018 survey saw an overall increase of 33% in the number of surgical procedures at facilities. And the need for OR nurses is expected to increase between 1% to 2% annually. Recently there was slow growth in surgeries due to pandemic limitations, but the number of surgical procedures increased again within the last half of 2021. 
Where do operating nurses work?
Operating nurses work primarily in surgical settings, either inpatient or outpatient, where they care for patients before, during, and after an operation or other surgical procedure. 
How do I become an operating room nurse?
As with many nursing roles, a nursing degree and passing NCLEX score are required to become an operating room nurse, and preferably a BSN degree. Experience levels will also vary, but some operating room programs will accept new nursing grads.
2022 Operating Room Nurse Job Outlook 
Even with the ongoing presence of COVID-19, surgical procedures are fully back in most locations, and even more operating room nurse jobs will start to become available. Plus, it's estimated that around 20% of the current operating room nurse workforce will reach retirement over the next five years, opening up thousands of positions for new nurses.
Dialysis nurse
Kidney disease is one of the most common chronic illnesses, with 15% of the adult population in the United States currently affected (more than 1 in 7 adults). And in 2018, more than 500,000 Americans were on maintenance dialysis, which requires regular treatments run by dialysis nurses. This number rises every year as more people are also diagnosed with contributing factors such as high blood pressure and diabetes, creating a growing need for dialysis nurses.
Where do dialysis nurses work?
Dialysis nurses work primarily in hospitals and specialized dialysis centers but can also be found in transplant programs, home health programs, hospice centers, and nursing homes. 
How do I become a dialysis nurse?
A dialysis nurse requires a nursing degree, preferably a BSN, and a passing NCLEX score. Most dialysis nursing locations look for nurses with some experience or specialty training. There are also certifications for dialysis nursing and care that can be obtained to help you prepare for the role and stand out among job applicants. 
2022 Dialysis Nursing Job Outlook 
With more Americans requiring dialysis, steady growth in the nursing specialty is likely to follow. As with all registered nurse jobs, the BLS states that dialysis nursing will increase by about 7% by 2029 in the United States. 
It's not a surprise that the COVID-19 pandemic has changed how the world operates, with healthcare most affected. But with these changes, different nursing jobs will become more in demand and create new opportunities for nurses following the pandemic.
Consider Aspen University's online RN to BSN, MSN, and DNP programs to help you advance your nursing career. For aspiring registered nurses, check out our BSN Pre-Licensure program.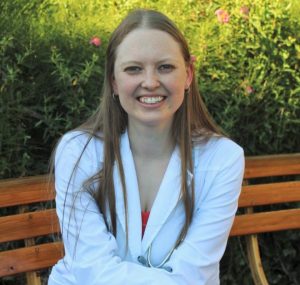 Alison Shely is a nurse practitioner, nurse coach, and nurse content writer. She has been in nursing since 2014, working in intensive care, women's health, and primary care as a registered nurse and family nurse practitioner. Her specialty topics include mental health, health and wellness, yoga philosophy and practice, and community health. Alison also serves as a health coach and mentor to other nurses and healthcare workers concerning healthy lifestyles and mental health. Visit her website to learn more.