Please enjoy this guest post about the future of nursing from Sarah Jividen of Mother Nurse Love:
In 2020, COVID-19 hit the US with a force that brought unprecedented changes within the nursing profession. Not since the Spanish flu pandemic of 1918 – that sickened ⅓ of the entire world's population over the course of one year – has a virus posed a threat quite like this. 
As cities and states went on lockdown across the county, our immediate focus was to "flatten the curve." Many nurses pleaded on social media for people to stay home and prevent the spread of the virus, so our hospital systems didn't become disastrously overwhelmed. "We go to work for you, so stay home for us!" they declared.
Meanwhile, the virus has taken the lives of over 600 American healthcare professions (over 100 of them were nurses who cared for COVID-19 patients).   
At the same time, some nurses who didn't work in the emergency room or on COVID-19 critical care or telemetry units were having their work hours slashed, being furloughed, or in some cases, lost their jobs altogether. The financial stress has hit these nurses hard, especially as areas of the hospital were closed because they were not deemed "essential." (This has been a tough time for many nurses, not just the ones directly fighting COVID-19).
We will eventually get past COVID-19, in huge part by the hard work of nurses and other medical professionals. We have learned so much during this global pandemic that we can use it to help change the nursing profession for the better.  
As COVID-19 cases rise, our nation's nursing unions and public health nurses have been listening to colleagues on the front lines of the pandemic, taking notes, fighting for protection, and demanding change for the betterment of our profession and the care of our patients.  
There is no choice but to listen to our nation's nurses, who have a unique vantage point from inside the pandemic. 
Here are a few ways that COVID-19 will change the future of nursing for the better.
1. There is public awareness regarding a lack of nurse safety.
It is no secret that nurses have been forced to work in some unsafe situations during the COVID-19 pandemic without the proper personal protective equipment (PPE) to protect themselves.  
But nurses have worked in unsafe situations with disruptive and potentially violent patients, unsafe staffing ratios, and other occupational hazards for years. Nurses have been demanding protection for a long time. 
The lack of PPE and the total unpreparedness of our healthcare system to manage patient care safely during the virus is 100% out in the open. For once, hospital administrations around the county, and the public are listening to nurses DEMAND to be safe at work.   
There have been nurses protesting and having press conferences across the nation to bring light to this serious issue. In April, National Nurses United (NNU) even held a protest on the White House's front steps, demanding that Congress protect our nurses.  
In a statement, the NNU said:
"NNU is calling on Congress to mandate the DPA's [Defense Production Act] use to produce the equipment and supplies health care workers need to care for COVID-19 patients as well as to conduct mass testing that is required to control the spread of the virus."
It should not take a global pandemic for nurses' demands for personal safety to be heard, but now the public is listening. The future of nursing will hopefully be safer for nurses. 

2. Nurses are discovering ways to practice nursing away from the bedside.
Not everyone wants to work at the bedside forever, and that is OK. One of the reasons I wanted to go back to nursing school in my early 30's was because I knew that there is so much professional flexibility within the profession.
The arrival of COVID-19 may be the push that inspires many current and future nurses into other non-hospital nursing roles. Aesthetics nursing, medical writing, home healthcare, legal nurse consultant, insurance case manager RN, or even starting a nurse-run business are just a few career possibilities worth exploring.  
For nurses who have been toying with the idea of starting a nurse-run business, moving into home health care, the aesthetics world, or taking a stab at medical writing, for example, the arrival of COVID-19 might be the exact push they need to take a step towards that direction. 
3. Alternatively, some nurses are reinvigorated to care at the bedside. 
The experiences brought by the pandemic made some nurses realize that bedside nursing is what they were put on this earth to do. Watching how the virus can devastate lives has inspired them to improve their clinical skills to work in the emergency room and ICU units.  
A global pandemic makes everyone re-evaluate their own personal and professional lives – and the nursing profession is no exception. In some ways, a crisis can be good for us. A pandemic that doesn't kill us can make us stronger – if we learn from the experience. 
4. COVID-19 has inspired some nurses to move into specialty roles within their hospital.
A friend of mine whom I worked within the emergency room with for years (I'll call her Stacy) told me that the COVID-19 pandemic made her realize that she didn't want to work with adult patients anymore. Throughout her career, she had always wanted to work with kids, but was unable to find a pediatrics job upon graduating from nursing school.
As a result, Stacy started her career on a neuro/trauma telemetry unit and stayed there for six years before moving into emergency medicine.  
As a per diem ER nurse at the start of the pandemic, Stacy found herself scared at work because she was always fearful of contracting COVID-19 from her patients. Conversely, she was also being canceled from work frequently because her unit didn't always have the staffing needs (people stopped coming to the ER unless they were having complications from COVID-19 or they absolutely had to go there for a serious injury). When staffing is reduced, per diem nurses are the first to be called off).
Stacy found herself caught between not wanting to go to work, and not wanting her work to be canceled.  
So, instead of staying frustrated in a frustrating situation, Stacy decided it was time to follow her dream and become a pediatric nurse. After several rounds of interviews, she finally took a full-time position in a pediatrics unit in Los Angeles, California.


5. Nurses have adapted well despite impossible circumstances in some cases.
Nurses have come up with new safety protocols and ideas to prevent spread within hospital units and each other.
One example is how nurses started moving IV drips and all other machines towards the doorways of patient rooms, so they didn't have to always walk in and out of patient areas. This technique, while simple, helped prevent the spread of the virus.  
Another example is how nurses found a clever way to provide compassionate care. PPE completely covers the nurse's face, except for the eyes. That PPE also makes it difficult for nurses to come across as empathetic for some patients. Nurses taped large photos of themselves smiling to the front of their gowns so that patients felt like they were speaking to a human and not a mask. A simple, but an impactful gesture. 
Resourcefulness is a nurse's superpower. Give us a problem, and we will find you a solution — even under the most stressful circumstances. 

6. Nurses will have more opportunities in telehealth positions.
Not only is the pandemic changing things for the nursing profession, but it is also changing how nurses are giving patient care. We have social distancing efforts to thank for that!
Telehealth is making it possible for clinicians to have patient appointments from afar, and it will be here long after the coronavirus is gone. 
This is great news for nurses who still want to give one-on-one patient care in some way, but don't want to spend 12-hour shifts on their feet. Some of the benefits of telehealth nursing include part-time options, shorter shifts, and even working remotely (at home!) in some cases.
There has always been a need for telehealth, especially in rural areas where patients have a hard time being seen in a doctor's office. The future of nursing means expanding access to care as patients and care providers. 
7. Nurses are finally publicly getting the credit they have deserved all along. 
Most nurses say they entered the nursing profession to help humankind and make an impact on the world, not receive attention. But as a nurse who writes about nurses, nothing has made me more excited than to be able to write about nurses being awesome during the COVID-19 pandemic.
A few years ago, when I first decided I wanted to be a freelance healthcare writer, my goal was literally to write about nurses being awesome. At the time, California was fighting two of the biggest wildfires the state has ever seen. I read an article somewhere about a group of nurses from the Northern California city of Paradise (which burnt almost entirely to the ground). Instead of evacuating, they stayed behind at a nursing facility to be with their patients. Some were photographed outside the facility, fanning away sparks with a broom. To this day, I still can't believe they stayed. At that moment, I decided that my mission was to share stories of nurses doing incredible things.  
The same thing is happening with nurses during COVID-19, only on a scale that is so much more monumental. Whether through the news, social media, or word of mouth, nurses are being recognized for the value we bring to healthcare and our communities.
Nurses finally hear the words, "thank you for your service." For many of us, that is what keeps us going. The future of nursing needs gratitude.
Conclusion
If a nurse can make it through the challenges brought about by the coronavirus, it is proof that they possess the resolve to get through, well, just about anything. Nurses are the toughest humans on the planet, as evidenced by the overcoming of extraordinary obstacles and challenges.  
I just have one request that I hope stays around after the coronavirus has long been wiped out. Can we keep the catered lunches coming?  
A little appreciation and gratitude go such a long way for those who always put the needs of strangers before their own. And all that hard work makes a nurse very hungry.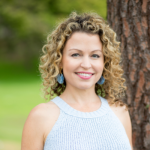 Guest author Sarah Jividen, RN, BSN, SCRN is a second-career nurse, freelance writer, mother of two, and founder of Mother Nurse Love, a resource for busy mom RN's. Her nursing specialties include emergency room, neuro/trauma, and critical care. In a rare moment of spare time, you might find Sarah practicing yoga, writing, or attending a local concert venue with her husband.