Those interested in becoming registered nurses (RNs) can pursue several paths to start their careers. Two common paths are ADN vs. BSN Pre-Licensure:
Associate's degree in nursing (ADN)
The most common question nurses or aspiring nurses have —what is the difference between ADN and BSN? Aspen discusses the differences between ADN vs. BSN to help you decide which track is best for you.
What is an ADN?
The ADN program prepares nursing students with the clinical skills to practice and sit for The National Council Licensure Examination-RN (NCLEX-RN). The NCLEX-RN is a standardized, comprehensive exam issued by each state's nursing board to determine if a nursing candidate is ready to practice as a registered nurse.
Program completion is typically between 2 to 3 years. ADN programs generally are offered at community colleges, vocational schools, or trade schools. 
What is BSN Pre-Licensure?
The Bachelor's Degree in Nursing (BSN) Pre-Licensure program prepares nursing students with the clinical skills to practice, sit for the NCLEX exam, and earn a bachelor's degree. 
A BSN-prepared nurse completed a BSN Pre-Licensure. Program completion is usually at least 4 years — however, Aspen University offers a 3 year accelerated BSN Pre-Licensure program. This program is typically offered at colleges and universities.
ADN vs. BSN Pre-Licensure
RNs with the ADN or BSN are both registered nurses. 

Both take the NCLEX-RN and must meet other licensure requirements for the states they wish to practice. 

Both are taught the clinical skills needed to care for patients safely. 
And both degree programs require core courses and prerequisites such as:
Anatomy and Physiology I and II with labs

Speech or Communications

Microbiology

Pathophysiology
 These courses teach nursing students competencies and nursing fundamentals. 
A significant difference between the two degree options is that BSN programs teach in-depth knowledge and skills in:
Leadership

Critical thinking

Nursing research

Management

Public health
BSN programs provide students with more professional development and a deeper understanding of the issues affecting patient care. 
Both programs prepare nurses to work in bedside positions in healthcare facilities. But, BSN nurses may advance into roles beyond the bedside more quickly. Additionally, if an RN wishes to work for a magnet hospital, a BSN is required. 
ADN vs. BSN Pre-Licensure Salary and Job Outlook 
When starting a nursing career, salary differences between ADN vs. BSN are not significant. BSN RNs can advance into higher-paying positions more quickly than ADN-prepared RNs. According to Payscale, the national average annual salary for ADN nurses is $69,537, while the average annual salary for BSN-prepared RNs is $85,246. 
RNs with a BSN tend to have more choices in jobs. For example, as more hospitals aim to gain magnet recognition, they hire ADN nurses less frequently. Additionally, BSN-prepared RNs have a higher chance of gaining nursing administration, management, and leadership roles.   
Benefits of ADN vs. BSN
When choosing between an ADN vs. BSN, it can be helpful to consider the benefits of both.
Benefits of the ADN Program
Less time in school.

Depending on the program's prerequisites, ADN programs are typically two to three years. However, Aspen University offers a 3-year accelerated BSN Pre-Licensure program.

Sharpen your clinical skills.

Because ADN programs are shorter programs, they focus primarily on clinical skills and less on critical thinking. 

Tuition assistance.

If you decide to earn your ADN and pursue a BSN later in an

RN to BSN

program, your employer may help you pay for your BSN while you work. 
Benefits of the BSN Program
More job opportunities.

Many employers prefer to hire BSN-prepared nurses at this time. That number continues to grow.

Grow career pathways.

The BSN degree opens doors for leadership and other specialized roles such as educators, policymakers, and

insurance RN case managers

.

Prerequisite for higher education and advanced roles.

A BSN is required for APRN programs. Depending on the prerequisite requirements, BSN-prepared nurses may enter a graduate program quickly. 

Online coursework.

We live in modern times. Many prereqs and bachelor-level coursework can be done online. 

Focus on critical thinking.

Research has shown that BSN-prepared registered nurses have

lower mortality rates.

The BSN programs encourage students to consider the entire picture. Students are not only taught

the what

but also

the why and how

. The BSN prepares nurses to use evidence-based research and develop better care plans.
Alternate Pathway Toward BSN
RN to BSN programs are options for those who are already RNs and want to pursue higher education. Many RN to BSN programs are online programs that can be completed in as little as one year.
ADN vs. BSN 
The main difference between an ADN-prepared nurse and a BSN-prepared nurse is the level of education and additional focus on critical thinking, research, and communication skills a BSN education provides. 
While deciding between an ADN vs. BSN Pre-Licensure program, consider the degree that aligns with your long-term career goals. While an ADN-prepared registered nurse can practice, a BSN may be the preferred degree for certain nurse specialties and leadership roles. 
If you're interested in pursuing your BSN, Aspen currently has campuses in Phoenix, Austin, Tampa, and Nashville for our accelerated and hybrid BSN Pre-Licensure program.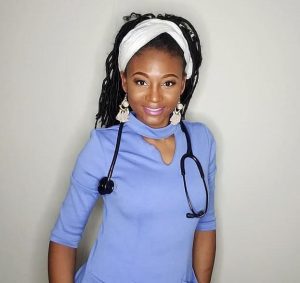 Portia Wofford is an award-winning nurse, writer, and digital marketer. After dedicating her nursing career to creating content and solutions for employers that affected patient outcomes, these days, Portia empowers health practices to grow their communities through engaging content that connects and converts. Follow her on Instagram and Twitter for her latest.