How the ongoing professionalization of nursing is changing the industry forever.
As healthcare professionals, nurses are consistently held in high esteem by the public. They see nurses' individual and collective value as trusted professionals who serve the common good. 
In the larger healthcare ecosystem, nurses have evolved from being seen as the simple handmaidens of all-powerful patrician physicians to a complex, diverse, educated body who make up the largest percentage of the healthcare workforce. 
What Is Professionalization?
In a 2012 study from Slovenia in the journal Healthmed, the authors present the concept of professionalization thus: 
"Professionalization can be defined as a strategy of occupational groups when trying to control their own market position. In addition, professionalization should be understood as a special type of (collective) professional control in the market rather than just a list of characteristics that define immutable foundations of certain professions and professionals. Literature emphasizes key critical dimensions of professionalization as knowledge, power, and ethics." 
The Future of Nursing

The highly influential 2011 Institute of Medicine (IOM) report, The Future of Nursing: Leading Change, Advancing Health, made specific recommendations for the broadening of nurse practitioner autonomy and practice to expand primary care capacity, as well as lauding the Veteran Administration's use of APRNs. The IOM also made a landmark recommendation of significantly increasing the number of baccalaureate-prepared nurses in the workforce — which can be achieved through RN to BSN or BSN Pre-Licensure programs — citing improved health outcomes for units with a preponderance of nurses with a BSN. To wit: 
"In all settings, patients deserve care that is centered on their unique needs and not what is most convenient for the health professionals involved in their care. A transformed health care system is required to achieve this goal. Transforming the health care system will require a fundamental rethinking of many health professionals' roles, including nurses. The Affordable Care Act of 2010 outlines some new health care structures, and with these structures will come new opportunities for new roles. A number of programs and initiatives have already been developed to target necessary improvements in quality, access, and value, and many more are yet to be conceived. Nurses have the opportunity to play a central role in transforming the health care system to create a more accessible, high-quality, and value-driven environment for patients. If the system is to capitalize on this opportunity, however, the constraints of outdated policies, regulations, and cultural barriers, including those related to scope of practice, will have to be lifted, most notably for advanced practice registered nurses."
Nurse Practitioners: A Prime Example of Nursing Professionalization

Beyond bachelor's degrees, comprehensive literature reviews explain the many benefits of expanded advanced practice nursing education such as NP, Clinical Nurse Specialist, and others: 
"Capitalizing on nurses in advanced practice to increase patients' access to emergency and critical care is appealing. This review suggests that implementing advanced practice nursing roles in the emergency and critical care settings improves patient outcomes. The transformation of healthcare delivery through effective utilization of the workforce may alleviate the impending rise in demand for health services."
Education and credentialing help the nursing community increase their influence and scope of practice within the healthcare sphere. Nurse practitioner education has become more robust since 1965, when the first certificate program was launched. Formed in 1974 by the American Nurses Association, the Council of Primary Care Nurse Practitioners began the standardization process for nurse practitioner education and practice, followed by the formation of the American Academy of Nurse Practitioners (AANP) in 1985. 
Growing from 15,000 NPs in 1979 to 205,000 in 2015, the NP workforce has long been seen as a bulwark against an ongoing shortage of primary care physicians across the country. And now that we have more than 20 states and the Veterans Administration (VA) granting full practice autonomy to NPs, the general public is now increasingly familiar with advanced practice registered nurses (APRNs) providing treatment in a variety of settings, often without physician supervision.
The Master's of Nursing
Master's of Science degree programs for non-clinical roles are another exciting development in the nursing profession. With fascinating courses of study, a nurse can pursue various career pathways toward personal and professional growth while making significant contributions to society. 
For those nurses passionate about mentoring and nurturing the next generation of nurse clinicians, an MSN in Education provides the theoretical grounding for becoming an expert educator. Nursing education is expanding in its breadth and depth. New technologies make this career path one that stays abreast of the latest developments in educational theory, software, simulation, and nursing science. 
Many nurses are forging roles as healthcare leaders. An MSN in Administration and Management can provide the tools and strategies for those who wish to lead the healthcare system through the coming decades of the 21st century. 
It's been said that those who fail to have a seat at the table will be on the menu, so when nurses assume leadership in areas such as fiscal management, innovation, and strategic planning, it provides an avenue for influencing how the healthcare industry is managed, and patient care is delivered. Enlightened nurse leaders can interface as a peer with executive and medical leaders, making the needs of rank and file nurses known while helping to shape the system with expert knowledge from a holistic nursing perspective. 
There will be an increasing need for nurses with expertise regarding disaster and pandemic response, community health, and the further integration of innovative technologies in the healthcare sphere. Thus, forensic nursing, informatics, and public health are other Master's-level areas of focus where nurses can make valuable contributions. 
Doctor of Nursing Practice

The emerging role of the Doctor of Nursing Practice (DNP) — not to be confused with NP (Nurse Practitioner) — is yet another step in the professionalization of nursing. For example, physical therapists (PT) are now required to earn a doctoral degree to practice legally. The nursing profession could one day follow suit. An increasing number of nurses pursuing the APRN path choose the DNP as their terminal degree to optimize their education and marketability. 
Moving Forward
With the highly influential Institute of Medicine report calling for an increase in APRN function and more baccalaureate-prepared registered nurses in the workforce, we can fully expect the ongoing growth of the ranks of nurses with the APRN, DNP, MSN, or BSN designations. 
At the same time, inevitable pushback from physician groups and others with a stake in the game will also continue as those players weigh in at the legislative level in order to roll back gains made by APRNs around the country. 
The ongoing journey of nursing professionalization is a train that cannot be called back to the station. It is the responsibility of nurses and the profession's leaders to evaluate and improve the quality of nursing education, advocate for the good of the nursing collective, maintain established standards, and lobby for appropriate power and influence as we enter the future of care providing.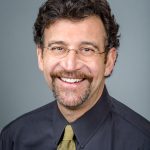 Keith Carlson is a registered nurse, career coach, writer, podcaster, social media influencer, motivational speaker, popular career columnist, and award-winning nurse blogger. His podcast, The Nurse Keith Show, offers inspiration and support for nurses seeking meaning and satisfaction in their personal and professional lives. He was also co-founder and co-host of RNFM Radio, a ground-breaking and influential nursing podcast.
Keith's message of dynamic empowerment reaches thousands of nurses worldwide. He can be found on Facebook, Twitter, LinkedIn, Instagram, and NurseKeith.com.
He lives in Santa Fe, New Mexico with his adorable and remarkably intelligent cat, George.