As February marks Black History Month, we use this time to celebrate the achievements and contributions of Black Americans, along with addressing racial inequality. Here at Aspen University, we commend and remember Black nurses everywhere for helping to save lives and improve nursing. 
According to the publication Minority Nurse, there are around 2,800,000 registered nurses in the United States, with only 10 percent of RNs identifying as Black or African American. As the AACN (American Association of Colleges of Nurses) points out, more must be done to mirror the patient population adequately.
A culturally diverse nursing workforce also helps ensure competent patient care. And as a nursing university, Aspen is committed to addressing these disparities through initiatives such as the Black Education Matters Scholarship Fund.
In honor of Black History Month, here are some notable Black nurses who paved the way in the nursing industry and made historical impacts. 
Mary Eliza Mahoney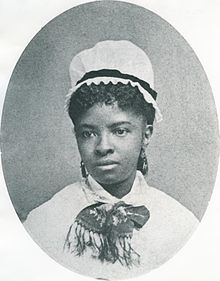 Mary Eliza Mahoney was the first African American RN. She worked in a hospital for 15 years holding different jobs and working her way up the chain to become a nurse. She started as a cook, then became a janitor, then took the leap to become an unofficial nurse's aid, and finally, a Registered Nurse. Out of the 40 students who started in her nursing program, she was one of only three nurses to make it through the New England Hospital graduate nursing program and the only African American awarded a degree.
In 1908, Mary co-founded the National Association of Colored Graduate Nurses (NACGN). This association was vital because, at the time, Black nurses were not allowed to join the American Nursing Association (ANA). The NACGN fought racial discrimination in the nursing profession and uplifted Black nurses, and in 1951, the association merged with the ANA.
Harriet Tubman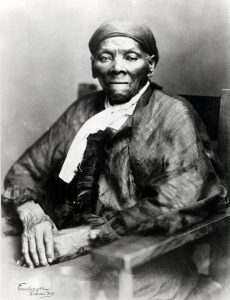 Best known for guiding slaves to freedom on the Underground Railroad in the Civil War, Harriet Tubman was also a nurse, scout, and spy for the Union. She was well-known for using mainly natural and herbal remedies to treat her patients. In 1862, Tubman went to a Union camp in South Carolina where she nursed Black soldiers as well as newly freed slaves. In 1865, Harriet was appointed matron of the Colored Hospital in Fort Monroe in Virginia, where she worked tirelessly trying to heal the sick. An activist all her life, Harriet lived into her nineties fighting for true equality.
Estelle Massey Osborne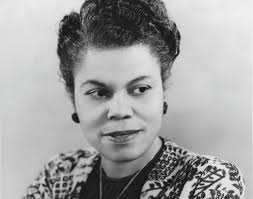 Estelle Massey Osborne was someone who broke down barriers and commonly held notions. She is known for becoming the first Black nurse in the United States to earn a Master's degree, as well as becoming the first Black instructor at New York University in 1945. She became the President of the National Association of Colored Graduate Nurses and was the recipient of the Mary Mahoney Award in 1946 for her efforts to broaden opportunities for Black nurses to move into the mainstream of professional nursing. Estelle forged an essential relationship with the American Nursing Association before the two programs merged in 1951, and she continued to get involved in organizations and movements in which she could make a lasting difference.
Sojourner Truth
Sojourner Truth is best remembered as an influential abolitionist who escaped slavery and a women's rights activist, but she also impacted nursing. In 1864, as a free woman, she worked at the National Freedman's Relief Association in Washington D.C., where she was invited to meet President Abraham Lincoln. In her role, she lobbied for the needs of African Americans and led efforts to improve the quality of care. She was also ahead of her time, speaking before Congress about the importance of nursing education and proper training. 
Mabel Keaton Staupers 
Mabel Keaton Staupers was a pioneer in nursing who fought racial segregation and discrimination in nursing. She immigrated to the United States from Barbados in 1903 and became an RN after graduating from the Freedmen's Hospital School of Nursing (now Howard University). Mabel helped establish the Booker T. Washington Sanitarium, credited as the first hospital in Harlem to treat Black Americans with tuberculosis. She is also known for her campaign efforts and large protest to end racial discrimination in the U.S. Army and the American Nurses Association. In 1951, the NAACP honored her with the Spingarn Medal, the organization's highest honor.