Holidays are a time for cheer, family time, and stories that cause gut-wrenching belly laughs. Most people spend time with their loved ones during the holiday season. For nurses, especially new nurses, there's a very high chance you'll work a holiday or even all holidays. Finding ways to navigate these times can make working your shift easier. Here are eight tips for new nurses or new grad nurses working holidays—including advice from experienced nurses. 
Make your swaps now.
Some nurses prefer to work Thanksgiving day and have Black Friday off. Some nurses work Christmas Day if they are off on New Year's Eve. Speak with coworkers and decide what works best for everyone. See if you can swap shifts with someone to get your desired holiday off. Plan your swaps well in advance, and all parties must sign off on the trade. You do not want to be held accountable because another nurse didn't hold up their end of the deal. 
"As a new nurse, I was told to expect to work every major holiday. For years, I had to work most holidays as I moved jobs every four or five years and ended up at the bottom of the seniority list," Desiree Carter RN, a progressive care unit (PCU) nurse, tells Aspen. "I quickly learned to make deals with other nurses to trade holidays. For example, my Muslim friend worked my Christmas, and I worked on Muslim holidays."
Bring the holiday spirit to your unit.
Being a nurse working holidays is not easy. Try to bring your spirits up by celebrating on your unit:
Add decor

Swap gifts

Wear festive scrubs

Plan a party 

Bake cookies or cakes

You can also try to play holiday-themed music throughout the shift. This not only lifts your spirits but patients' spirits as well.
Mia Villanueva, MSN-RNC– Maternity, L&D, and NICU– says, "Since I'm working Christmas, we decided to all bring foods from our ethnicities that represent Christmas or the holidays. We will all wear festive shirts or sweaters. Something festive for us to enjoy together, so we don't feel so bad for not being home with our families. It's never easy, but if your holiday crew can make something fun for the day (even if it's a busy day), it just makes it a little easier."
Plan ahead.
Nurses should expect to work at least half of a hospital's major holidays. Let your loved ones know your holiday work schedule as far in advance as possible. If possible, plan your holiday festivities for your off days. This way, you'll still make memories and meet your work obligations.
CVICU registered nurse Vee Baistain has this advice for new nurses, "Evaluate what you want out of the holidays. Money? Family time? Both? Whatever you want, do it. You may "owe" the hospital holiday time, but plan time for yourself and family, too."
Realize your family may not understand.
Let's face it. A lot of people don't understand the perils of this nursing life—this is magnified for nurses working holidays. Your family or loved ones may not understand that you have to work. Find time to call, text, or video chat with your family. Not only will you feel involved, but your family will see that you're thinking of them. 
"I currently work on a COVID medicine and telemetry unit in New York," Kelita Raphael, BSN, RN-BC tells Aspen. "My advice for nurses working holidays is to take advantage of the camaraderie that you have with your colleagues. Everyone is away from home and away from their family, but your work colleagues are also your family. Get together and bring some food and take some time to laugh with your squad. Also, it's important to make the patients feel valued. They all want to be at home with their family as well. Make your patients feel cared for as much as you can during this."
Don't take on too much.
Nurses increasingly work 12-hour shifts and the holidays can be hectic (often three 12-hour shifts of five 8-hour shifts). Although family time and obligations are important, remember you need to be well rested to deliver the best patient care. Have your Thanksgiving dinner catered. Ask another family member to bake the Christmas sweets. Don't overwhelm yourself with work and personal obligations. Decide what's essential and be willing to compromise on everything else. 
Think about your patients.
As one of many nurses working holidays, at some point, you get to clock out and go home. On the other hand, your patients may spend their entire holiday season in the hospital or nursing home. Be mindful of that. This isn't easy for them, either. 
Be cheerful when interacting with patients

See if rooms can be decorated

Call their loved ones if possible to lift their spirits
Consider asking for more money.
In nursing, everything can be a negotiation. If your manager or supervisor is seeking volunteers to work the holidays, ask for extra compensation. While some organizations offer monetary incentives like time and a half or double-time pay, you can always ask for more. Volunteering to work the holidays helps relieve some of the staffing burdens. If you have no problem working shifts and could use some extra cash, presenting your own proposal could be beneficial. Be sure you are prepared with your request:
Know your bottom line

Ask for more than you want

Be sure that your extra incentive pay is in addition to what your regular holiday rate

Set the terms

Get everything in writing

Be confident

The bottom line is that managers may be open to paying a willing nurse a little extra instead of forcing a nurse to work who'd rather be home. You are offering a solution to a problem and creating some boundaries for yourself.
Be prepared to work.
You're a new nurse. Chances are you are going to be among the nurses working holidays. Many facilities grant requests by seniority, and if you're the newbie on the unit, you may get the short end of the stick. Don't expect to have every holiday off. Don't expect your requests to be granted. Your coworkers may have put in years of working on holidays. Unless you negotiated it upon hire, almost no nurse gets all the holidays off each year. Mentally prepare yourself for this.
Aspen University offers online RN to BSN, specialized MSN, and DNP programs to help you advance your nursing career. Seeking an RN license? Check out the BSN (Pre-Licensure) program.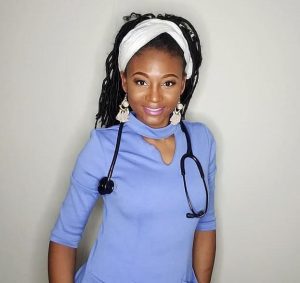 Portia Wofford is an award-winning nurse, writer, and digital marketer. After dedicating her nursing career to creating content and solutions for employers that affected patient outcomes, these days, Portia empowers health practices to grow their communities through engaging content that connects and converts. Follow her on Instagram and Twitter for her latest.