Please enjoy this guest post from Friend of Aspen University Nursing, Sarah Jividen of Mother Nurse Love on going back to school for nursing:
Attending nursing school, whether it be as an aspiring RN or returning to school after working for years, can be intimidating or even downright scary.  
The good news is that with the nursing school program options available today, advancing your education has never been more attainable.
Adult learners (people over 25) now account for 7.4 million degree-seeking students in the US. Continuing education allows busy professionals to stay competitive in the workplace, meet long-term career goals, or even start a second (or third) career. The number of RNs who hold a BSN or higher is at an all-time high. 
There are so many career directions that nurses can take. Where will your nursing career take you next?
Here is what nurses can expect when returning to school:
Education today is more flexible than you think. 
In the nursing profession, online nursing degrees and accelerated tracks are more accessible than ever before. Students now have the opportunity to schedule classroom hours and study time around their current schedules, instead of the other way around. Working parents who would have never dreamed of going back to college or earning an advanced degree can find more flexibility in today's available nursing programs.  
For example, your syllabuses and curriculum materials are accessible online. You are often able to turn coursework in and communicate with professors without ever leaving your house. You can even chat with your professors during online office hours. It is so much more convenient than having to commute to school.
There will be stress. 
Going back to school, no matter what nursing degree you are pursuing can be highly stressful. Most nurses will tell you that their nursing education was one of the most challenging times in their life. After all, having the clinical prowess to save lives takes a lot of determination and grit.
You will be consuming loads of textbook knowledge, writing papers, communicating with peers all over the country (if pursuing online education), and studying harder than you've ever considered before. Depending on your schedule, you may have to pull all-nighters to get your work in on time. 
When I was a nursing student, I often felt overwhelmed by the heavy pace and workload. I found that waking up at 4:00 AM or 5:00 AM to study was a more efficient time for me to do "deep work." Pre-scheduling time for your schoolwork in your calendar each week with help prevent stress and keep you on your A-game.
Remember that school is temporary, and what you learn is forever. Stay focused on your goal. Prioritize your schoolwork, and get it done. In the meantime, it is your responsibility to take care of yourself. Sleep when you can. Eat nourishing foods and exercise. Basically, do what you will be teaching your patients to do. That will help you keep your energy up and your brain in optimal learning mode.
Nursing school forced me to understand the importance of self-care. I started making healthy lunches, squeezing in cat naps, and discovered the stress-relieving power of yoga. Those healthy habits served me years later when I was working 12-hour shifts as a pregnant nurse.    
You will have to say no (& prioritize your educational goals).
Let your friends and family know that you love them and that you may not see a whole lot of them until after graduation. Your social life may not be as active during your studies. Advancing your nursing career through education will require almost all of your free time. Some programs even suggest that you limit work hours while enrolled.
Prioritizing school over fun activities with friends and family during my nursing program kept me focused. It was frustrating to miss birthday parties, dinners with friends, and weekend camping trips (many of my clinical shifts were over the weekend). But those experiences helped me master time-management as a full-time nurse and busy mom. Having a work/life balance is all about prioritizing what is most important to you.
You will discover new specialties and opportunities that spark your interest.
Many students return to nursing school with a preconceived idea of what they want to do with their degree once they graduate. But the beauty of nursing education is that you will expose yourself to different specialties and unique learning experiences that you would never have had otherwise. Who knows, you may even start a completely new career trajectory once enrolled in an RN to BSN or MSN program. When you invest in higher nursing education, there will always be additional workplace opportunities.  
You will sharpen your critical thinking skills.
The nursing boards, otherwise known to stressed-out nursing students everywhere as the NCLEX, is the ultimate test of critical thinking. There are many multiple-choice questions, where all of them could be correct. But only one is the most correct. 
Even after becoming an RN, going back to school allows you an opportunity to learn how to distinguish the most critical aspects of your patient's care from the less imminent ones. The more advanced the degree, the greater your critical thinking skills become. 
Nursing school will also make you a more critical writer. It won't feel like that at first, but with practice (and nursing is a scope of practice), you will get better, swiftly.
Greater opportunities await.
Graduating with an RN, BSN, MSN, or a doctoral degree in nursing will allow you to advance your career, help you make better healthcare decisions, and achieve better patient outcomes.  There will be times of struggle, for sure. You will also gain better insight into how you can provide optimal patient care, no matter what specialty you decide to pursue. The healthcare environment is continually changing, and you will keep your career moving upward.
Most of all, be proud that you are advancing in what has long been considered the most trusted profession for the last 18 years. Good luck!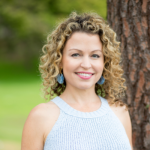 Guest author Sarah Jividen, RN, BSN, SCRN is a second-career nurse, freelance writer, mother of two, and founder of Mother Nurse Love, a resource for busy mom RN's. Her nursing specialties include emergency room, neuro/trauma, and critical care. In a rare moment of spare time, you might find Sarah practicing yoga, writing, or attending a local concert venue with her husband.