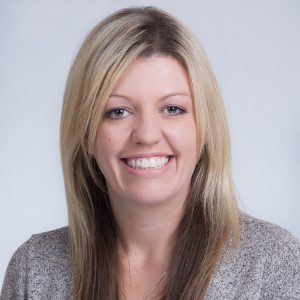 We are excited to announce that Jessica Peters as the new Assistant Director of Student Services! 
As the Assistant Director of Student Services, Jessica will serve as luminary to a group of gifted and conscientious advisors who guide students from their first class to graduation.
"I started working at Aspen as an Academic Advisor 5 years ago, and during that time, I have been a manager, an instructor, and even a student! I'm excited to draw on that experience as I take on this new role." Jessica plans to focus on improving systems and procedures to enhance the student experience.
She also has some advice for current and aspiring students:
Jessica earned her Bachelor's in Sociology from the University of Colorado, Boulder, and earner both her Master's in Business Administration and Certificate in Project Management here at Aspen University. She has lived in Colorado her entire life and enjoys skiing in the mountains and riding her motorcycle in the summer. She lives with her lovable pit bull named Harley.