Are you considering hybrid or online nursing classes? You're in luck! Technological advances have made it easy for students to complete online degree programs from anywhere in the world. In 2020, an estimated 84% of new undergraduate students enrolled in online degree programs, and 16% in certification or licensure. The unique flexibility that virtual classes offer has resulted in this significant increase in online class enrollment. However, like with any course, there are challenges you may face.
Here are five tips for taking online nursing classes that worked for me to help you be a successful learner in your online nursing program.
1. Forget that "this is an easy online class" mentality
Whether your class is online or in-person, remember that you're investing time (and money) in your future. The flexibility that online courses offer doesn't mean you can ignore deadlines or only do the minimum because the instructor doesn't physically "see you." Treat your online nursing classes just like you would an in-person traditional classroom environment—even setting aside time on your calendar for "class"—ensuring you gain as much as possible from your courses.  
2. Create a distraction-free school space
Set up a special place in your home (or wherever you plan to spend the most time completing your online courses) just for your classes and schoolwork. Think about what kinds of distractions take away from your schoolwork, like television or other people who share your home. Create your space to avoid or limit these distractions
Here are a few tips for creating a dedicated school space:
1. Create ambiance for a comfortable environment:
Use lighting to set the tone of the space and help you concentrate.
Eliminate as much clutter and noise as you can.
Diving in and creating a home office? Choose a color for the space that allows you to relax and concentrate. Blue is known to be soothing, green is calming and reassuring, and a sunny yellow can be a mood-lifter.  
2. Put your phone on silent.
3. Take a social media break.
4. Have adequate high-speed internet connection to prevent delays in your online class streams.
5. Only have the required class materials on the table, such as books and headphones.
6. For some students, silence can be just as distracting as loud noise. When hitting the books for a long study session, search your streaming services and relaxation apps for music or sounds to help you concentrate. Some will even prompt you to take a break after 25 minutes! 
7. Make a "goals board" and place it somewhere in the space to serve as a continuous reminder of what you are attempting to accomplish. You've got this!
Distractions are all around us, but finding ways to work around them will help you achieve the degree you deserve.  
3. Manage your time by planning ahead 
We all have hectic schedules, which sometimes feel overwhelming. But you don't have to allow your schedule to delay your assignments. Use some classic time management techniques to balance your day:
1. Get a calendar to plan your daily and weekly assignments, and block out specific times for reading and studying. For example, if you're studying in an online nursing school for your BSN and to become a registered nurse, your schoolwork schedule might be:
Monday: Read assigned Pathophysiology chapters 34 and 35 from 1 p.m. to 2 p.m. 
Tuesday: Answer discussion forum questions for Pharmacology
Wednesday: Study for Fundamentals of Nursing class from 2 p.m. to 4 p.m.
2. Set reminders:
Use physical post-it notes and color-code your classes.
Create reminders in your computer or phone calendar regarding upcoming assignments, exams, or meetings. Or use an old-school pocket planner. 
Use an alarm to remind you of study times, study groups, or special events related to your online nursing program.
3. Jot down the office hours and emails of your online nursing instructors in case you need to contact them with questions. You can save them as contacts on your phone or add their info to your planner. 
4. Accountability is important for your online nursing schoolwork 
It can be hard to hold yourself accountable in a virtual setting because you may feel that "no one will notice" if you miss an assignment. Wrong! 
Remind yourself why you're taking online classes. What are you trying to achieve in your degree program in nursing? If you don't hold yourself accountable for completing assignments, the dream you are giving up on is your own. 
To hold yourself accountable in your nursing course, try to:
1. Pair up with a classmate, and make them an accountability partner. Have a set time each week to check-in and make sure you're accomplishing your goals. Make this a time to indulge with a latte (or your favorite treat), so these check-ins are something you look forward to! 
2. Set reasonable goals at the beginning of the semester or course duration. Make them SMART: Specific, Measurable, Achievable, Relevant, and Time-sensitive. Instead of setting big or overwhelming goals like "I must get all A grades this semester," commit to making a few smaller goals, "I'll study physiology three nights a week for an hour and concentrate on pharmacology each weekend." If you can follow through with your plan, excellent grades will naturally follow.
3. Reward yourself with something that you enjoy for completing tasks and assignments. This treat doesn't have to be expensive or time-consuming. Perhaps you have a favorite park nearby, or you want to binge-watch that new show everyone is talking about. The key is to make your reward something you look forward to experiencing. 
Keep in mind that your professor will probably not remind you to complete online assignments. It's up to you to plan ahead and be accountable for completing these tasks.
5. Be present in your online nursing classes
Nursing is your profession and your passion. Be present and enjoy learning new things. Ensure that you are actively participating in the online classroom or forum for the course, and don't hesitate to contact your instructors if you fall behind. Aspen University professors are known for not just being good teachers, but they're also amazing mentors. 
Online learning offers the flexibility to complete tasks on your own schedule, but you do have deadlines. Make sure you:
Respond with constructive feedback to your classmate's discussion posts
Ask the professor questions for any clarification of the content 
Read your classmates' posts to get more information and to see if they offer more information that can help you understand the topic better
No matter what kind of online nursing program you're pursuing, from an RN to BSN program to a Master of Science in Nursing, you can set yourself up for success. Remember: Be proactive, be productive, and be present with your online learning experience!
Interested in an online nursing program? Consider Aspen University's online RN to BSN, MSN, and DNP programs to help you advance your career. For aspiring registered nurses, check out our hybrid BSN Pre-Licensure program.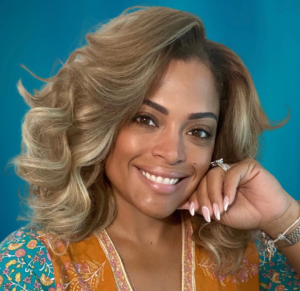 Dr. Margarita David is a doctorally-prepared Registered Nurse, #1 Bestselling Author, and founder of the Dr. Registered Nurse Success Academy, LLC. that provides tutoring, mentoring and consulting to prospective nurses, nurses, and students in graduate and doctoral studies. Dr. David also has a YouTube channel called Dr. Registered Nurse, where she makes videos on hard-to-understand nursing school concepts easy to comprehend. She also holds a Bachelor in Business Management & Administration and a Masters in Nursing Education and Leadership. She has been married for over 20 years and is a mother of three! Follow her on Instagram and YouTube!