The COVID-19 pandemic is impacting the 2021 nursing job outlook and creating hiring needs in specific areas, effective immediately
Nursing and healthcare trends that emerged during the COVID-19 pandemic may be here to stay. The resulting shifts include an increase in distance-treatment, heightened mental illness rates, and the lasting consequences of COVID-19 on an already aging U.S. population affected by chronic conditions.
Novice nursing students pursuing a Bachelor of Science in Nursing (BSN) and practicing RNs obtaining their RN to BSN are entering into a nursing force that faces new challenges but also new opportunities.
Regardless of the pandemic, qualified RNs will be in high demand for the next decade, with the U.S. Bureau of Labor Statistics projecting faster growth in nursing than any other profession. But the following nursing areas have gained particular prominence during the pandemic, and qualified candidates will be sought in these sectors in 2021 and beyond.
Overview: While nurses have been evaluating and assessing patients via phone for decades, the practice of telehealth nursing exploded in 2020. The CDC noted a 154% increase in telehealth visits during the last week of March 2020 compared to the same period in 2019. Since then, telehealth nurses have continued to treat COVID-19 and non-COVID-19 related conditions via video conferencing platforms like Zoom, Teladoc, and Doctor on Demand. 
Settings: Home health, hospitals, medical offices, crisis hotlines, outpatient care facilities, poison control centers, trauma centers, insurance companies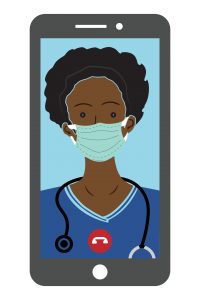 2021 Nursing Job Outlook: A 2020 Journal of Medical Internet Research study monitored a group of 38,609 patients and found "an 8729% increase in video visit utilization during the COVID-19 pandemic compared to the same period" of 2019. The results concluded that "patient satisfaction with video visits is high and is not a barrier toward a paradigm shift away from traditional in-person clinic visits."
Before the pandemic, The U.S. National Library of Medicine reported on the efficacy of telehealth nursing, stating "the telehealth process provides daily monitoring of patient health, leading to the benefits of immediate feedback for patients, family, and caregivers as well as convenience of scheduling." In addition, "a context of tightened budgets, increasing costs, and fundamental changes in the organizational infrastructure of health care" have led to a rapid ascension in telehealth prior to 2020.
In effect, a combination of the proliferation of technology enhancing telehealth efficacy, pre existing healthcare trends, and the remote treatment options necessitated by COVID-19 means telehealth nurses are in-demand.
Education/Experience: Bedside experience is usually a prerequisite to becoming a Telehealth Nurse, as qualified candidates should possess advanced interpersonal skills that bridge the distance gap with patients. A telehealth nurse should be competent in ambulatory settings(outside of the hospital) and may be expected to achieve the Ambulatory Care Nursing Certification(RN-BC).
Psychiatric-Mental Health Nurse: 
Overview: In June 2020, the CDC reported that since the onset of the pandemic in March 2020, 40% of U.S. adults have suffered from mental illness or substance abuse. Psychiatric-Mental Health Nurses(PMHN) treat this large and growing population for illnesses including depression, anxiety, and bipolar disorder. PMHNs must possess a depth of communication and empathic skills to assess and treat invisible diseases.
Settings:  Hospitals, VA clinics, specialty psychiatric or substance abuse hospitals, state and federal facilities, community clinics, medical offices
2021 Nursing Job Outlook: The American Psychiatric Nurses Association notes a 58% increase in year over year psychiatric RN job openings. That metric coupled with the CDC's reported rise in U.S. Adults dealing with mental illness/substance abuse from March through June 2020 means high continued demand for PMHNs.
Education/Experience: RNs can earn a Certification in Psychiatric Nursing after accruing:
Two years of practice 

A minimum of 2,000 hours in clinical psych nursing practice within three years

30 hours of continuing education in psych nursing within three years 
An Advanced trajectory may include an MSN/NP program that results in a PMHN becoming a Psychiatric Mental Health Nurse Practitioner (PMHNP).
Critical Care Nurse: 
Overview: While critical care nurses may work in many environments and treat a wide range of issues, the common thread that binds them is their skills in dealing with life and death conditions that demand on-the-fly decision making and expertise.
Settings: Emergency rooms, ICUs, operating rooms, trauma centers
2021 Nursing Job Outlook: The U.S. Bureau of Labor Statistics forecasts 12% growth in ICU (where many critical care nurses are based) RNs by 2028. This figure factors in an aging U.S. population but could grow further as we come to understand the prolonged effects of COVID-19. Millions of immuno-compromised and pulmonary impaired COVID-19 survivors may necessitate millions of additional nursing hours.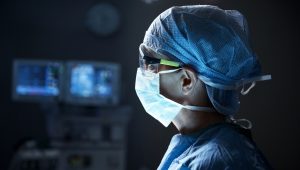 Important to consider: The Critical Care Societies Collaborative (CCSC) reports, "Approximately 25 to 33 percent of critical care nurses manifest symptoms of severe burnout syndrome, and up to 86 percent have at least one of the three classic symptoms" that include stress and exhaustion. Many critical care nurses retire early or pursue roles away from the bedside, including nursing education, administration, and telehealth. In addition to the pressing need for more critical care nurses during the pandemic, high turnover may also contribute to more job openings.
Education/Experience: Critical Care hiring managers prefer RNs have a BSN due to the decisive critical-thinking skills needed to succeed. Experience in diverse nursing environments may also be a prerequisite.
RN Case Manager:
Overview:  A specialized nurse who serves as a patient point of contact responsible for coordinating resources, monitoring progress, and evaluating options. Case Managers may function in different capacities, ranging from patient advocates in hospitals to care coordinators for insurance companies.
Settings: Hospitals, government facilities, insurance companies, clinics, hospice, medical supply companies, other healthcare companies.
2021 Nursing Job Outlook: Managed care and budget cuts are two of today's seminal healthcare issues. An RN Case Manager's particular skills to manage costs and logistics across multiple patients and multiple providers is in high demand. Like Critical Care Nurses, Case Managers often treat older patients with chronic conditions exacerbated by COVID-19.  Like telehealth nursing, you can work from home. This RN Case Manager does full time. 
Education/Experience: RNs with some experience should target a role specializing in Case Management before pursuing one of several accredited certification options available, including:
The Commission For Case Manager Certification (CCMC) 

ANCC Nurse Case Manager Certification (RN-BC)

American Case Management (ACM) Certification

Certification in Care Coordination and Transition Management (CCCTM)
The need for BSN-educated RNs is at its highest point in recent history. As with any career, areas of practice should align with one's interests, but now more than ever, there are more pathways forward for nurses pursuing both traditional and nontraditional paths.