Public health is a crucial aspect of modern-day society that generally happens in the background without much conscious awareness of the general public. However, without the public health machine churning daily on behalf of the citizenry, many key indicators of health and wellness — including life expectancy, infant mortality, vaccination rates, and the control of infectious diseases – would plummet. 
For nurses, an awareness and appreciation of the importance of public health are paramount, especially because a great deal of what nurses communicate to patients while delivering care could easily fall under the umbrella of public health. In the bigger picture, nursing can powerfully impact both individual and collective health, with positive ripple effects for local and regional communities, not to mention the country as a whole. 
Nurses who pursue a Master's in Public Health, RN to MSN in Public Health, or other degree path related to this fascinating field can accomplish a great deal by: 
Becoming experts who benignly wield their expertise to influence public opinion and the media

Impacting the wellness of individuals and communities

Advocating for innovative legislation at the local, state, and federal level

Public Health Nursing: History and Vision
Public and community health nursing had their beginnings in 19th-century England, heralded by the dogged and visionary work of Florence Nightingale, often referred to as the godmother of the modern nursing profession. 
Lillian Wald, who was among the first to use the phrase "public health nurse," was active in New York City and saw that societal issues could be addressed by nurses confronting common challenges such as sanitation, education, and employment. City slums were identified as veritable breeding grounds for disease, human discontent, and increased mortality. Reforms were introduced to address what would eventually be deemed social determinants of health.
Organizations such as the International Institute for Environment and Development (IIED), the Urban Institute, and the World Health Organization (W.H.O.) work tirelessly to lessen the grip of poverty and its sequelae on the world's urban, suburban, rural, and migrant citizens. Public health nurses are central to that ongoing struggle. Public health initiatives around the world address such universal challenges as:

Overcrowding in public housing

Communicable disease and vaccination programs

Epidemic and pandemic response

Lack of access to safe water for drinking and bathing

Exposure to harmful waste and contaminants

Food insecurity 

Access to education and related resources

Poverty

Homelessness 

Violence

Illicit drugs

Racism, sexism, ageism, homophobia, and other forms of discrimination 
Around the world, public health nurses make daily inroads in relation to ongoing efforts of assessment, advocacy, and education. 
On the local community level, nurses address deficits and oversights that contribute to disease, hunger, and other social illnesses. In contrast, nurses involved from a more global perspective may be employed, for example, by non-governmental organizations (NGOs) who address public health on a much larger scale, even internationally. 
One example of the global perspective might be nurses working to alleviate the suffering of migrants living in refugee camps after having escaped famine, religious persecution, genocide, or war. 

Addressing Need by Creating the Future
Nursing education at the baccalaureate, master's, or doctoral level can have an enormous impact by preparing curious, insightful, and culturally sensitive nurses into the world as experts grounded in: 
Salient research

Advocacy and public policy

Theoretical models

History

Guiding principles of public health

Prevention
To meet the health needs of diverse populations in a wide variety of communities – from migrant farmworkers to rural single mothers receiving government assistance – public health nurses develop, plan, and implement primary prevention, illness prevention, and health promotion initiatives. This may include conducting community needs assessments, program development, advocacy for appropriate policies, and rooting out the causes of disease through research, education, and other solutions. 
We all deserve the dignity of safe, healthy, and productive living. Those nurses with the heart and mind to engage in making such incisive inroads into the improvement of the health and well-being of fellow human beings can achieve great things with the deep satisfaction of far-reaching, long-term impact for generations to come.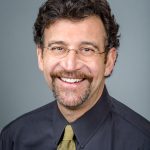 Keith Carlson is a registered nurse, career coach, writer, podcaster, social media influencer, motivational speaker, popular career columnist, and award-winning nurse blogger.
His podcast, The Nurse Keith Show, offers inspiration and support for nurses seeking meaning and satisfaction in their personal and professional lives. He was also co-founder and co-host of RNFM Radio, a ground-breaking and influential nursing podcast.
Keith's message of dynamic empowerment reaches thousands of nurses worldwide. He can be found on Facebook, Twitter, LinkedIn, Instagram, and NurseKeith.com.
He lives in Santa Fe, New Mexico with his adorable and remarkably intelligent cat, George.