The COVID-19 pandemic continues to highlight the value of the nursing profession. As this global crisis continues, it is becoming more evident than ever that it is a great time to start — or advance — your career as a registered nurse. Here are eight reasons why it is still the best time for nursing school.
Online education is more attainable than ever.
Not so long ago, attending a nursing program meant losing control over your schedule to participate in a brick-and-mortar program. Fortunately, a rise in technology, coupled with the availability of accredited online nursing school programs, has made that an issue of the past. It is now possible for busy parents and professionals to advance their careers by fitting online education into the times that work best for them.  
Also, as social distancing is becoming a new normal, academia around the world has followed suit to allow for remote learning. But online nursing programs have already been teaching this way for years, and have previously worked out many of the distance-learning issues.   

RN to BSN programs are the most popular online nursing programs today. But even some Pre-licensure nursing programs have moved into the virtual space to avoid disruption. For example, "Phyllis James, BSN Pre-Licensure Program Director at Aspen University, was tasked with overhauling parts of their online nursing program that included in-person clinical rotations to prevent disruption of student learning during the current shutdown."
Nursing school is more attainable for busy professionals and parents than ever. If you are an aspiring nurse, I highly recommend taking a BSN pre-licensure program (as opposed to a pre-licensure RN program). Most medical institutions expect nurses to have a BSN, and many will only hire nurses with a BSN.  
If you are an RN without a BSN, now is the time to get your BSN! You will advance your clinical and critical thinking skills, and be more marketable when you apply for new positions.  
Nurses are making more money than ever before.
The need for nurses during the COVID-19 crisis is propelling an increased pay for travelers and contract nurses never seen before in the profession – sometimes as much as two times the normal – across the country.  
If you have the desire to travel, have many of your expenses covered, and want higher earning potential as a nurse, this is a great time to enter the nursing profession. 
(Keep in mind, if you already have your RN, and are attending an online nursing program, you have the flexibility to attend your nursing program from any location. So travel away!)
You can travel the world.
Nurses are being recruited to work in coronavirus "hot spots," such as New York and Los Angeles, to keep up with staffing needs during the pandemic. As the virus makes its way to other parts of the country, staffing needs will continue to increase. As a result, travel nursing agencies have been busier than ever trying to keep hospitals staffed around the country.
Nurses who are willing to jump out of their comfort zones have had the opportunity to travel to new locations for as long as they desire. The need for nursing travelers has become even more pronounced as the COVID-19 crisis continues. And it doesn't look like it will be letting up any time soon, according to pandemic experts.
Just this week, I have received travel nurse opportunities for Alaska, New Hampshire, California, and Maine. There are so many opportunities for travel nursing, and at an excellent pay rate.
Although travel nursing has become very active during the COVID-19 crisis, conditions will be less stressful once we get ahead of the pandemic. By the time new nursing students complete their schooling, there will still be plenty of opportunities to visit new places as a travel nurse safely.
Travel nursing will provide a unique set of learning opportunities that can help you build your resume and stand out from your nurse peers.  
There will be more remote nursing opportunities for nurses.
Telehealth is offering nurses a way to give patient care remotely – and it is here to stay. This gives nurses an alternative opportunity to provide valuable patient care without having to work at the bedside.  
Telehealth often allows nurses to work from home and maintain a more flexible schedule than the regular 12-hour-shift schedule.  Many telehealth shifts are from 4 hours to 8 hours, during both the day and night.  
The CDC now recommends that healthcare facilities find alternative ways to have face-to-face patient appointments. But even after the pandemic slows down, telehealth will remain a more flexible and functional way for patients to receive care and medical guidance.
Did you know there are nurse recruiting agencies who specialize in placing nurses in telehealth positions, similar to travel nursing agencies?  
You can make a positive impact on humankind.
Many nurses are driven into the profession because they have a desire to help make a positive difference in the world. No matter how stressful and intense the career can be at times, you will always go home at the end of the day with a sense of pride.  
As a nurse, you can save lives, give your patients a better quality of life, and provide compassionate care with dignity. Most importantly, you are directly contributing to making the world a better place.  
Nursing is the #1 most trusted profession in America, and that won't change any time soon. 
For the past 18 years, nurses have been the most trusted profession in America, according to the Gallup Poll. Four out of five people, or 85% of the public, have rated the nursing profession as "high" or "very high" regarding honesty and ethical standards. 
By going to nursing school or obtaining an advanced nursing degree, you will have more opportunities to be around people with whom you share ethical values and beliefs. You can be a role model and, in the words of Gandhi, "be the change you want to see in the world."
Being a nurse will make you more curious.
Nurses never stop learning. Within the profession, continuing education is expected, so nurses stay current on protocols, clinical skills, and changes within the healthcare profession.
But more than anything, becoming a nurse will make you more curious. You will care for patients with so many different diagnoses and medical conditions that you never even knew existed. Building on your knowledge will, in turn, make you more capable of taking on additional responsibility and education.
The career outlook for the nursing profession is excellent.
While many professional occupations are being furloughed, laid off, or taking pay cuts during the COVID-19 crisis, the future of the nursing profession has never looked brighter. In fact, according to the U.S. Bureau of Labor Statistics, the employment of registered nurses "is projected to grow 12 percent from 2018 to 2028, which is significantly higher than the average for all occupations."  
Reasons for the growth include a higher need for preventative care, an increased number of chronic conditions, and an increased need for baby-boomer healthcare services.  
In conclusion
Even during a global pandemic, attending nursing school is not only attainable but offers aspiring nurses the opportunity to build a career of a lifetime. There are so many career opportunities that nurses can pursue – at the bedside, away from the bedside, and within their communities.
Where will your nursing career take you?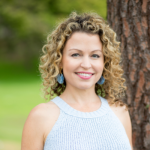 Sarah Jividen, RN, BSN, SCRN is a second-career nurse, freelance writer, mother of two, and founder of Mother Nurse Love, a resource for busy mom RN's. Her nursing specialties include emergency room, neuro/trauma, and critical care. In a rare moment of spare time, you might find Sarah practicing yoga, writing, or attending a local concert venue with her husband.