Many healthcare workers (and others) are feeling increased levels of stress amid the COVID-19 global pandemic.  During this challenging time, it is more important than ever to show support for our frontline healthcare workers.
Fortunately, with all the destruction that COVID-19 has carried in its wake, the virus is also showing us how supportive our communities can be in times of darkness.
On John Krasinski's digital show, Some Good News, he announced that the Red Sox had donated four tickets to Beth Israel Deaconess Medical Center at Fenway for life. Another selfless person bought nurses gas for a week. We are witnessing human kindness like never before.  
Nurses go to work for us, and in return, they ask that others stay home for them. And there are so additional many positive ways to support our nurses.
Here are 16 ways to support nurses during the COVID-19 global pandemic.
Pamela Nye, a retired Clinical Nurse Specialist (CNS), started 'Operation Thank A Nurse' because she wanted more nurses to hear the word "thank you" for their service.  
 "Nurses truly are the everyday unsung, boots-on-the-ground, frontline combatants," she says.
Per Nye's GoFundMe website, "100% of net revenue goes towards the existing Pamela Jane Nye Nursing Scholarship Fund for advanced nursing education administered by the American Heart Association/American Stroke Association Donor-Advised Fund (DAF)."
#2.  Let a nurse know about businesses that offer dedicated shopping hours.
Many retailers are giving priority access to health care workers and first responders.  Here are a few near you:
#3.  Tell a nurse about retail stores that offer discounts for them.
#4.  Donate blood, platelets, or plasma through American Red Cross.
The American Red Cross encourages everyone to keep their scheduled blood, platelet, or plasma donation appointments, as well as make new donation appointments in future to ensure a healthy supply during the pandemic.  
You can make your appointment here. 
#5.  Feed frontline nurses at the hospital with 'GoFundMe.'
Check to see if there is a 'GoFundMe' set up for healthcare workers within your community.  
There are several GoFundMe pages online to help feed hungry nurses who are treating COVID-19 patients at healthcare facilities.  Here are a few you can support now:
#6. Help nurses with childcare while they are at the hospital.
In most states, childcare services have closed entirely until June or later. As a result, many healthcare workers continue to struggle to find childcare during the pandemic. Offering childcare services is a great way to take away some of the stress that healthcare professionals are experiencing during the COVID-19 shutdowns.  
Here is a great example: After a nursing program in Wisconsin was barred from clinicals because of the pandemic, they found a way to help their university medical center's nurses and doctors by organizing child care. Do you know a nurse who needs help with childcare?
During John Krasinski's digital show "Some Good News," he announced that AT&T is offering three months of free phone service to healthcare workers. The AT&T website states:
"Nurses and physicians already on FirstNet Mobile – Responder plan will automatically receive the three-month service credit on a smartphone or tablet line of service. On Monday, April 13, new subscribers are also eligible."
#8.  Offer to drop off groceries and needed supplies.
If you have a friend or neighbor in the healthcare field, ask them for their grocery list so you can pick it up while they are at work. That way they can get more rest on days they are at home.
#9.  Take care of your health. Don't go to the emergency room unless it is an emergency.
It is essential to keep emergency rooms open to care for an increasing number of COVID-19 patients. Stay home, and encourage friends, family, and neighbors to stay home.  
If you suspect that you have COVID-19, call your physician first for next steps instead of going straight to the emergency room. 
#10.  If you live with a nurse, help them set up a decontamination station.
Nurses are doing everything they can to prevent the spread of COVID-19 to friends and family, especially the ones they live with. Here is what you can give them to help them set up a decontamination station:
Chucks

Lysol

Dedicate an area in the garage or outside the front door

Leave clothes out for them to change into

Don't give any hugs until they have showered
#11.  Share FREE COVID-19 training for nurses.
 #12.  Order delivery for nursing shifts.
Trader Joes, Whole Foods, and dozens of other businesses are donating lunches to hospitals during the shutdown), or anyone can order take out and have it sent to a healthcare facility.
#13.  Tell your local healthcare facility to get free scrubs from Barco for nurses.
Barco is donating 10,000 scrubs each month to healthcare professionals on the frontlines of COVID-19. Request a donation directly from their website (minimum of 50 sets required).
#14.  Wear a mask and socially distance by at least 6 feet in public.
By helping to "flatten the curve," you are taking pressure off of healthcare workers caring for COVID-19 patients.
Per the CDC website: "We now know from recent studies that a significant portion of individuals with coronavirus lack symptoms ("asymptomatic") and that even those who eventually develop symptoms ("pre-symptomatic") can transmit the virus to others before showing symptoms." 
The best way to prevent spread is to follow the public health expert's advice by wearing a mask in public and limiting face-to-face contact through physically distancing yourself.
#15. Share that free mental health services are available for frontline healthcare workers.
Project Parachute is a program that offers free pro bono teletherapy for frontline healthcare workers. It is giving many nurses a well-needed mental outlet during COVID-19.  
The program now has over 500+ therapists and over 5,000+ free monthly sessions to healthcare workers during the COVID-19 pandemic in 37 states.  
Find out more about Project Parachute here.  
#16. Keep a positive attitude.
For many people, social distancing from family and friends is a recipe for loneliness and depression. Do what you can to stay positive during this stressful time. Here are a few activities to try:
Keep a journal.

Take a walk every day to get out of the house.

Get the

FREE Peloton app

for hundreds of free at-home fitness classes (free for 90 days).

Learn to

cook new recipes

.

Zoom

with friends and family each week.
 Conclusion
By supporting our nurses and one another, we can get through this very stressful period in time together. The COVID-19 pandemic will end eventually, but a renewed appreciation for our healthcare workers will remain indefinitely.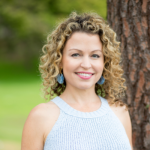 Guest author Sarah Jividen, RN, BSN, SCRN is a second-career nurse, freelance writer, mother of two, and founder of Mother Nurse Love, a resource for busy mom RN's. Her nursing specialties include emergency room, neuro/trauma, and critical care. In a rare moment of spare time, you might find Sarah practicing yoga, writing, or attending a local concert venue with her husband.