Known as the heart of healthcare, nurses have long been champions of those in need. Most nurses have developed a deep empathy and compassion for those less fortunate, underserved, or overlooked by society. Add in a nurse's technical skills, academic history, and critical thinking abilities, and you'll come closer to understanding that nurses are the perfect universal champion of the people. Scary to think: how many of these marginalized people would be truly left behind without nurse champions?
Nursing is intrinsic
When it comes to paving the way for high-quality care, nurses are elemental to the process in schools, community health centers, acute care hospitals, nursing homes, dialysis centers, and any other healthcare setting imaginable.
Nurses play a significant role in public health, whether during global crises like the COVID-19 pandemic or in day-to-day disease surveillance and response, from gonorrhea to tuberculosis. Essentially, public health nurses power the public health infrastructure.
The importance of nursing is undeniable, and no nurse enters the profession in search of fame and fortune — or fabulous shoes and outfits, for that matter. Nursing draws those who seek to be of service and to champion those who deserve a champion but may otherwise never be fortunate enough to have one.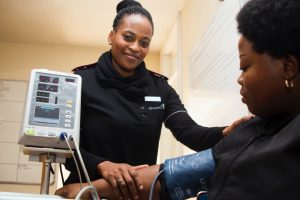 Nurse champions are legion
The nurse champion has a long and illustrious history. Florence Nightingale is the first nurse champion who may most readily come to mind. She is arguably considered the godmother of the modern profession. Her tireless work on behalf of beleaguered British soldiers fighting in Crimea is a prime example of a nurse taking bold action to improve the potential for her patients' survival. 
Nightingale's inspiration to radically improve hygiene and sanitation was a game changer for soldiers who may otherwise have died from nasty infections. Her use of applied statistics to document crucial data regarding the impact of her interventions had lasting historical significance. 
Speaking of war zones, nurses who treat patients in regions under military bombardment deserve special mention. In Ukraine – the site of Nightingale's Crimean labors — and other war-torn places around the world, nurses and their colleagues put their lives on the line in service to those in need.
Founded in 1893, Lillian Wald's Henry Street Settlement immediately began addressing community and population health at the grassroots level of nursing. Some of Wald's early initiatives included the construction of safe playgrounds, funding for the first salaried school nurse in New York City, summer camps, establishing a local credit union to combat predatory loan sharks, and a visiting nurse service. In current times, Henry Street's work throughout the COVID-19 pandemic provided short-term crisis counseling, PPE and COVID education for the public, and an initiative to ease food insecurity.
Today in Atlanta, Mercy Care, a hardworking and effective non-profit healthcare center, provides medical services to the homeless. The Mercy Care team of nurses, and other healthcare professionals, engage in relationship-building and disease prevention to save lives and improve their community members' access to social services, which often includes access to life-saving healthcare. 
Cannabis nurses, board-certified nurse coaches, nurses interested in psychedelic-assisted therapies, and other emerging nurse specialists, are creating buzz surrounding new areas of care. These new avenues of care deserve to be formally recognized and positioned to be included in mainstream medicine for increased visibility to interested patients.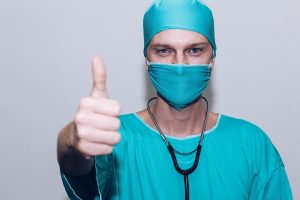 The backbone and lifeblood of healthcare
Nurses are the backbone and very lifeblood of healthcare. The American Association of Colleges of Nursing (AACN) states that nursing is the largest of all healthcare professions and that nurses are the "primary providers of hospital patient care." They add:
"With more than three times as many RNs in the United States as physicians, nursing delivers an extended array of healthcare services, including primary and preventive care by nurse practitioners with specialized education in such areas as pediatrics, family health, women's health, and gerontological care. Nursing's scope also includes services by certified nurse-midwives and nurse anesthetists, as well as care in cardiac, oncology, neonatal, neurological, and obstetric/gynecological nursing and other advanced clinical specialties."
As a keystone supporting the vast machinery of healthcare, the global nursing profession holds a place of great responsibility and public trust, as evidenced year after year in the Gallup poll.
Time and time again, nurses show up for their fellow citizens, whether here in the United States, Ukraine, or through humanitarian organizations like Doctors Without Borders. In showing up as they do, nurses demonstrate their historically proven commitment to the welfare of those needing their expertise, compassion, knowledge, and skill.
The backbone of healthcare? Check. Pillars of society? Without a doubt. Invaluable universal champions whose presence makes all the difference on a daily basis? Most certainly. There is no argument about nurses' consistent presence as champions of the highest order.
Ready to become a nurse champion? Start your quest at Aspen University, where you can earn your BSN with our affordable BSN Pre-Licensure nursing program. Or, if you're ready for a career change, consider our RN to BSN, MSN, and DNP programs with flexible payment options.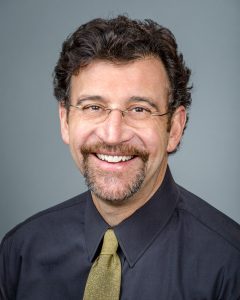 Keith Carlson, BSN, RN, NC-BC, is a nurse, holistic career coach, writer, podcaster, and keynote speaker. Keith has conducted more than 2,000 coaching sessions with nurses from all walks of life, and his podcast, The Nurse Keith Show, reaches nurses throughout the world with fascinating interviews and messages of inspiration and career strategy. He lives and works in beautiful Santa Fe, New Mexico.