Nurses are caregivers for all types of patients, and it takes a special amount of care and training to support a patient who has survived sexual assault or abuse. Aiding a patient with such trauma requires the work of nurses known as SANEs.
What is a SANE?
Sexual assault nurse examiners (SANE) are forensic nurses who provide care to victims of sexual assault. According to the International Association of Forensic Nurses, SANEs require advanced physical assessment skills such as emergency or critical care, and they also have to be registered nurses. 
Where do SANEs work?
SANEs can work in several medical and legal settings, including:
Hospitals 
Government agencies
Urgent care centers
Crisis centers 
Justice centers
Unfortunately, there is a shortage of qualified SANEs. Kim Nash, a forensic nurse specialist, told NBC News that the majority of hospitals don't have the trained nurses, physicians, or clinics to do the exams that sexual assault survivors need after an assault. 
According to the Rape, Abuse, & Incest National Network (RAINN), every 73 seconds, someone in the United States is sexually assaulted. And the number of SANEs in hospitals is low compared to the number of sexual assault victims. There are 6,000 hospitals in the United States, with only between 800 to 900 SANE programs. 
What does a SANE do in their role?
SANEs provide holistic nursing care, which focuses on treating the entire patient. This holistic approach is essential for sexual assault patients to address both their physical and psychological well-being. The role of a SANE can include:
Administer the Sexual Assault Evidence Collection Kit (may be referred to as a rape kit)
Testify in court
Consult on sexual assault cases
Perform assessments and evaluations to determine if the patient needs emergency intervention or specialized medical care
Provide psychological and emotional support to sexual assault patients 
During the forensic exam, SANEs may:
Collect and catalog evidence 
Collect specimens
Collect DNA samples
Take pictures of bruises and injuries
Inspect the genital area
The importance of SANEs
SANEs are essential in the healing and treatment of sexual assault patients. They receive specialized training and are equipped with the education and knowledge to handle these delicate situations. Because many hospitals don't have nurses trained to administer sexual assault evidence kits, they often send assault patients elsewhere, which in itself is another stressful, traumatic, and sometimes humiliating experience. 
Sexual assault is traumatic, physically and emotionally. SANEs go through intense training in trauma-informed care—recognizing the presence of trauma symptoms and acknowledging its role in a person's life. SANEs know how to approach a victim and conduct a forensic interview that makes them comfortable answering questions about the assault. Overall, SANEs work to ensure the patient is safe and comfortable and will receive the appropriate treatment and support. 
How do you become a SANE?
SANEs are registered nurses or advanced practice nurses with at least two years of clinical practice and approved SANE training. The International Association of Forensic Nurses (IAFN) mandates training, and areas of clinical practice may include:
Emergency
Critical care
Maternal child health
After meeting these basic requirements, SANEs complete education and training in the medical forensic care of a patient who has been sexually assaulted. 
Education requirements for SANEs
Nurses must attend an approved SANE program. Once you choose the population you wish to practice in the program must:
Be developed by an accredited provider
Not take longer than 15 weeks to complete
 Adult/Adolescent programs 
A minimum of 40 hours of didactic coursework that yields a minimum of 40 continuing nursing education contact hours or academic credit or the national equivalent from an accredited educational institution
Clinical components that include simulated clinical experiences
 Pediatric/Adolescent programs
A minimum of 40 hours of didactic coursework that yields a minimum of 40 continuing nursing education contact hours or academic credit or the national equivalent from an accredited educational institution
Clinical components that include simulated experiences
Combination Adult/Adolescent and Pediatric/Adolescent
A minimum of 64 hours of didactic coursework that yields a minimum of 64 continuing nursing education contact hours or academic credit or the national equivalent from an accredited educational institution
Clinical components that include simulated experiences
After you've completed your clinical training, it's time for a clinical preceptorship. During your preceptorship, you'll practice under the supervision of an experienced SANE. Your preceptor determines if and when you're competent and can function independently in the role of SANE.
According to the IAFN Education Guidelines, the clinical preceptorship complements the classroom experience. You should complete clinical preceptorships within six months of completion of your didactic training. Because it is difficult for some programs to find or offer clinical preceptorships, IAFN has compiled a list of programs that only offer clinical experience for SANEs who complete didactic training. 
In addition to approved training, you should understand what state and local regulations and requirements are in place for the population you wish to serve. Contact your Board of Nursing for questions related to SANE practice in your state.  
Certification 
There are two certifications for SANEs.
SANE-A (adult/adolescent)
SANE-P (pediatric/adolescent)
After proper training and practice, you may be eligible to sit for board certification. Exams are held twice a year during April and September, and you can find full eligibility details here. 
Salary 
According to the data company Payscale, the average salary for a forensic nurse is $30.61 per hour, but it also depends on location, experience, and employer. While a master's degree isn't required to become a SANE, your education level can potentially impact your salary as well. So if you're interested in becoming a SANE and advancing your education, consider pursuing an MSN in Forensic Nursing.
The rise in sexual assaults since COVID-19
Since the COVID-19 pandemic, there's been an increase in sexual assault rates, largely due to people isolated at home with their abusers. 
According to the RAINN, in March 2020, there was a 22% increase in monthly calls from people younger than 18. 
40% of rape crisis centers that the National Alliance to End Sexual Assault surveyed reported increased demand for services since the COVID-19 outbreak, director Terri Poore told American Bar.
In response to this silent pandemic, many communities and organizations are assembling and utilizing sexual assault response teams or SARTs.
Sexual assault response team (SART)
A SART is a team of trained professionals who promote a community-wide approach to end sexual violence and help victims of sexual assault. SARTs may consist of:
Law enforcement officers
SANEs
Social workers
Counselors 
Therapists
Victim advocates 
Prosecutors 
If you love forensic science and want a career that combines forensics and nursing, consider pursuing a career as a SANE.
Aspen University's online specialized MSN programs have something to offer to all nurses looking to advance or explore new careers.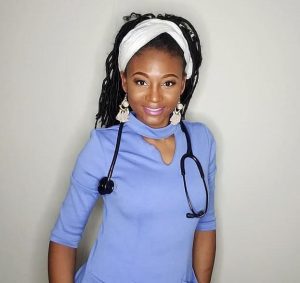 Portia Wofford is an award-winning nurse, writer, and digital marketer. After dedicating her nursing career to creating content and solutions for employers that affected patient outcomes, these days, Portia empowers health practices to grow their communities through engaging content that connects and converts. Follow her on Instagram and Twitter for her latest.