As a healthcare professional and RN working towards your BSN, your nursing career needs to keep moving forward, even as your education continues. You may be working per diem or part-time — if not full time — as you pursue your bachelor's, and you doubtless have bills to pay and mouths to feed. In other words, the demands of both your professional and personal lives don't go away even though you're in school. So why is it important to showcase an RN to BSN resume education update?
Despite wearing multiple hats in your life (parent, caregiver, nurse, student), how do you assure that the tools in your nursing career toolbox are in a fit state? Refreshing your RN to BSN resume during this transitional time is just plain smart; your career matters, and being prepared is prudent at every step along the journey. 
Your Resume Updates Matter
When updating your resume at any time, consider these questions, and be as specific in your responses as possible.
What have I accomplished since my last resume update? Is there anything I can quantify or qualify? 

Being involved in a workplace committee.

Any accomplishments you had a hand in.

Being Charge Nurse.

Documenting how your intervention for decreasing nosocomial infections in patients with Foley catheters resulted in a 6% decrease over 6 months.

Does my RN to BSN resume clearly state that I'm a baccalaureate candidate and my expected date of graduation? 

Is the professional summary at the top of my resume a clear representation of what makes me the ideal candidate? I do not recommend objective statements.

Are my top clinical skills highlighted? 

Venipuncture

Trach or vent management

Transfusions

Diabetes management

Arrhythmia identification and interpretation

Are my tech skills emphasized? 

EMRs with which I have proficiency or expertise

Microsoft Office

Is this resume a bold, concise, yet complete representation of who I am and what I bring to the table? 

Does my resume move beyond jargon and buzzwords to paint an authentic picture of me as an individual? Use terms like the ones below sparingly:

Team player

Enthusiastic

Compassionate

Is there anything from my previous non-nursing experience that can add more dimensionality and transferable skills to the mix? 

 Conflict resolution in a corporate setting

Managing budgets and supplies in a non-healthcare milieu

Supervising direct reports

How could my resume be more visually impactful, grammatically and structurally perfect, easy to read, and cohesive? 

Sufficient white space and "breathing room"

Minor but crucial spelling or punctuation errors

"Filler" words that can be removed to make statements more clear and concise without compromising meaning

Is this a resume I can be proud of? 
Make sure your resume paints a compelling picture of who you are. Combined with your LinkedIn profile (yes, you need a really great one), targeted cover letter, and finely-honed interview and networking skills, your ability to navigate even the most competitive job market will be exponentially stronger. 
A Living Document
Your resume is a living document, not a monolith carved in stone with hammer and chisel. Many career specialists recommend that you update your resume at least once a year, even if you're satisfied with your current job and have no plans to make a change. After all, healthcare is a fickle industry. Even the most stable position can go down the drain if there's a hospital merger, downsizing, public health emergency, or other unforeseen circumstances that disrupt your normal way of life and work.
Before you have that bachelor's degree in hand, you may already have set your sights on a position at your current workplace. 
Charge nurse

Supervisor

Manager

Chair of a powerful committee
Perhaps you seek employment at a facility you've been eyeing that only hires baccalaureate-prepared nurses such as magnet status hospitals. You may want to do some networking or informational interviews before you get your degree. Having that resume in your hand can grease those wheels considerably. 
In the end, this living document representing you should evolve like your nursing expertise, knowledge, skills, and experience. 
A Resume for all Eventualities
When COVID-19 hit the United States in early 2020, initial expectations were that more nurses would be needed in multiple sectors. While this was true to some extent, we also saw massive layoffs or furloughs of nurses when ambulatory settings like same-day surgery shut down to protect staff and patients from infection and save resources for critical care and emergency services. Those nurses caught off guard without an updated resume may have had to scramble to get that document dusted off and refreshed to apply for in-demand positions. This won't be the last time something like this arrives at our shores, so why not be equipped for all eventualities?  
It's also crucial to remember that your resume is handy for all manner of endeavors other than applying for jobs. If you're running for office on the advisory board or board of directors of a non-profit or professional nursing organization, you may need to submit a resume with your application. 
You may also encounter opportunities to go on medical missions, volunteer your nursing services for local outreach to the homeless or other vulnerable populations, submit a poster or presentation proposal to a conference, or help staff a pandemic-related field hospital. Any of these situations may call for a resume, so having one consistently updated can help prevent staying up until 3:00 AM to get it done at the last minute. 
An RN to BSN resume is never the single key that opens the door, but it's an essential tool in your nursing career toolbox that needs to be oiled, sharpened and primed for action. 
So earn that BSN, brand yourself as a valuable BSN-prepared nursing professional, and move toward the career you truly deserve.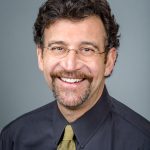 Keith Carlson is a registered nurse, career coach, writer, podcaster, social media influencer, motivational speaker, popular career columnist, and award-winning nurse blogger.
His podcast, The Nurse Keith Show, offers inspiration and support for nurses seeking meaning and satisfaction in their personal and professional lives. He was also co-founder and co-host of RNFM Radio, a ground-breaking and influential nursing podcast.
Keith's message of dynamic empowerment reaches thousands of nurses worldwide. He can be found on Facebook, Twitter, LinkedIn, Instagram, and NurseKeith.com.
He lives in Santa Fe, New Mexico with his adorable and remarkably intelligent cat, George.