Whether you're a student nurse, recent grad, or veteran nurse, becoming a member of a professional nursing organization can have benefits. Networking, continuing education, and camaraderie are just a few membership advantages in a nursing organization, but there are also some obstacles or drawbacks. And sifting through all the organizations can be confusing. Here's how to decide if joining one is right for you and which organization fits your needs. 
Benefits of joining a nursing organization
From growing your professional network to furthering your career, there are a lot of industry benefits to joining a nursing organization, including:
Continuing education (CE)
Networking
Local meetups
Conventions
Discounts on certifications and CE hours
Resume and career assistance
Access to exclusive newsletters and emails
Private online communities
Private job boards
References for grad school, jobs, or other professional opportunities
Expanding your knowledge through networking is a big membership perk. You'll meet nurses from across the country with different backgrounds and experiences. Additionally, you will gain the opportunity to seek mentorship from nurses who have experience in fields or careers that pique your interest. Some organizations also focus on influencing and improving health policy, if that's something you're interested in. 
Which nursing organization should I join?
According to the American Nurses Association, as of 2012, there were over 100 national nursing associations. With so many different choices, deciding which organization is best for you can be overwhelming. Although the American Nurses Association is one of the most well-known nursing organizations, it's helpful to look at all your options.
The NSNA offers career development and mentorship to nursing students. With 60,000 members nationwide, NSNA offers resource guides, NCLEX resources, and career planning and guidance. Nursing students and pre-nursing students in any state-approved registered nursing program can join.
The ANA is one of the oldest and largest nursing organizations in the country. The ANA Enterprise is composed of the American Nurses Association, the American Nurses Credentialing Center (ANCC), and the American Nurses Foundation (the Foundation). Combined, these three organizations make up a comprehensive organization for nurses. According to its website, the ANA is committed to safeguarding nurse wellbeing for improved patient outcomes. At this time, membership is only open to registered nurses.
The NLN is the oldest professional nurse organization in the United States and represents:
Nurse faculty
Schools of nursing
Leaders in nursing education
With more than 40,000 individual members, the NLN represents all nursing programs from LPN through doctoral. The NLN has three membership levels:
Full Individual – open to those interested in nursing education
Graduate student – open to students currently enrolled in post-baccalaureate work
Retired – open to those no longer employed but want to stay connected to nursing education
The ENA currently has more than 50,000 emergency nursing professionals around the world as members. Membership includes:
Free CEs
Discount on the Board of Certification for Emergency Nursing fee
Scholarships
Research grants
Subscription the Journal of Emergency Nursing
Membership is open to registered nurses or those in registered nursing programs. 
With more than 130,000 members, the AACN consists of acute and critical care nurses. The specialty organization offers its members:
Unlimited free CEs
Clinical toolkits
Discounts
Online learning to improve skills
Free subscriptions to the American Journal of Critical Care and Critical Care Nurse
Active membership is open to any registered nurse licensed in the United States interested in critical care nursing and is in good standing. Affiliate membership is open to any LVN or LPN, non-nurse professional, or student.
The NBNA represents approximately 250,000 African American nurses from the USA, Canada, Eastern Caribbean, and Africa, with 114 chartered chapters nationwide. The NBNA mission is to provide support, mentorship, and advocacy for African American nurses to implement strategies to ensure high-quality healthcare for people of color. Benefits include:
Subscription to the Journal of the National Black Nurses Association
Online job and career center
Access to position papers on critical issues impacting the health care of African American consumers
Association partnerships with federal and national organizations
CE hours
The NBNA Scholarship and Awards Program 
Membership is open to student nurses, LPNs, LVNs, and RNs. 
If you are interested in or have experience in a specialty, such as critical care or emergency nursing, consider joining that specialty's nursing organization. Also, see what nursing organizations are available in your state. 
You can check out this list of professional nursing organizations for more national, international, and state options.
Cons of joining nursing organizations
While there are many benefits, there are cons to joining an organization. Many nurses don't sign up for organizations for various reasons. Taking these disadvantages into account can help you determine which organization is best for you, or if you should join one at all:
Time constraints
Membership costs
Lack of diversity in leadership and membership
Political affiliations or endorsements
Lack of inclusion 
Remember, nursing organizations aren't for every nurse, and it's perfectly OK not to join one. 
Three steps to joining an organization
If you're looking to be part of a nursing organization, here's a quick checklist for a reminder:
Decide which organization is best for you and your career goals.
Apply on the website.
Pay the membership fee.
Once you join, make sure to take full advantage of membership benefits. Find out when the organization's next event is and use the occasion to network. See if there is a local chapter in your area, and determine how you can get involved or reach out to see if mentorship is available. 
If you're a nurse looking to expand your career opportunities, consider Aspen University's online RN to BSN, MSN, and DNP programs to help you advance your nursing career. And if want to become a registered nurse, check out the BSN Pre-Licensure program.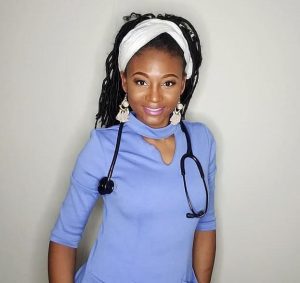 Portia Wofford is an award-winning nurse, writer, and digital marketer. After dedicating her nursing career to creating content and solutions for employers that affected patient outcomes, these days, Portia empowers health practices to grow their communities through engaging content that connects and converts. Follow her on Instagram and Twitter for her latest.