Learn strategies and best practices for nurse leaders to improve engagement and retention of millennial nurses.  

In 2016, millennials surpassed Baby Boomers as the largest living generation in the United States. The Pew Research Center defines millennials as anyone born between 1981 and 1996 (24 to 39 years old). Millennial nurses now make up one-third of the nursing workforce. 
With an increasing number of nurses experiencing job dissatisfaction and more senior nurses leaving for retirement, engaging and retaining millennial nurses should be a top priority for nurse leaders. 
Nurse leaders should be accessible to millennial nurses.
According to a study by HCA Healthcare and The Center for Generational Kinetics –which surveyed approximately 1,250 millennial and Gen Z nurses — 44% of millennial and Gen Z nurses said team and managerial relationships had the most impact on a positive work environment. Millennials, also known as Generation Y, seek access to their managers. Nurse leaders need to be accessible. Millennial nurses want the opportunity to sit down with executive-level leaders. Millennials look for managers who engage as coaches or mentors rather than bosses. Take the time to extend yourself to your nurses and offer yourself as a mentor, giving guidance. Millennial nurses want more feedback from you on job performance and ways they can improve. Accessibility shows you care and allows you to have your pulse on what is going on with your nurses.
Encourage a positive work culture for millennial nurses.
According to The 2018 Press Ganey Nursing Special Report, 42% of the 250,000 nurses surveyed said the work environment was the main reason they planned to leave their job within the next year. Creating programs to encourage mentorship and camaraderie is a great way to build a positive work culture.
"One of the techniques I teach to facilities where I implement my Nurse Retention Program is creating a culture that fosters relationship building," Dr. Sylette DeBois, DNP, MSN-Ed, RN, tells Aspen. "One way to do this is through what I call 'the buddy system.' Managers should match millennial nurses with a more seasoned nurse to build a rapport. This also gives nurses a chance to get to know their differences and similarities. The best way to engage and retain is to simply show that you care. When managers take the initiative to create an environment of understanding and respect, it shows that they care."
Other ways to create positive work cultures include:
Express confidence in nurses' abilities and skills and give real-time feedback

Provide emotional and mental support 

Foster connections between staff

Show empathy

Have an open-door policy

Respond to challenges and trends

to lead healthcare innovations

Provide access to training and resources for professional development

43% of respondents to the HCA Healthcare survey indicated professional growth opportunities through career advancement as important. Dr. DeBois states, "Managers should set up activities in their units that help all of the nurses engage. Managers can make sure that bullying and verbal abuse are not tolerated on their units. They can also make sure they keep an open door/open communication policy."
Encourage career advancement or opportunity.
Millennials want career growth. They value professional development. According to the HCA survey, 44% of nurses think it is important for their employer to provide opportunities to learn or advance their career, and 43% want career advancement. Millennial nurses are interested in education on the job and in pursuing higher degrees or professional certification. Offering tuition reimbursement or programs to help combat the financial burden of furthering education is attractive to millennial nurses. 
Be a forward-thinking nurse leader.
Nurse leaders should equip themselves with every tool to become effective managers and nurse executives. Aspen's MSN in Administration and Management program gives nurses the tools and education to lead effectively. Nurse leaders are equipped with:
Practical knowledge of legal, ethical, and cultural issues in healthcare

Contemporary management theory and application

A focus on hospital management, accounting, and other economic topics

Interprofessional practice in today's complex healthcare environment

If you are a registered nurse who wants to positively impact millennial nurses in the workforce, consider an MSN in Administration & Management and lead the next generation of nurses.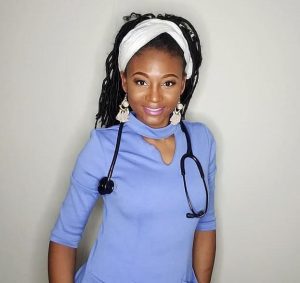 Portia Wofford is an award-winning nurse, writer, and digital marketer. After dedicating her nursing career to creating content and solutions for employers that affected patient outcomes, these days, Portia empowers health practices to grow their communities through engaging content that connects and converts. Follow her on Instagram and Twitter for her latest.