The Doctor of Nursing Practice (DNP) degree gives graduates the foundation, skills, and knowledge to excel in leadership or advanced clinical roles in nursing. The DNP is a terminal degree focused on clinical practice and the development of leadership skills. A DNP allows nurses to enter high-level positions in the industry and is an excellent option for those who desire positions outside of traditional roles. Here are 3 jobs for DNP-prepared nurses.
Nurse researcher
While a Ph.D. emphasizes research and writing skills, nurses who earn the research-focused DNP can also qualify for research-centric roles.
DNP-prepares nurse researchers use evidence-based research to supply communities and healthcare organizations with practices to improve workforce and patient outcomes, impact policies, and identify nursing trends. Nurse researchers must have a solid understanding of the nursing profession, clinical practice, and competence.
Nurse researcher salary and career outlook
According to PayScale, the average salary for nurse researchers is $81,500 annually. The U.S. Bureau of Labor Statistics (BLS) states that employment of advanced practice registered nurses (APRNs) may include nurse researchers — is expected to increase by 26% by 2028. Nurse researchers may work at a wide range of organizations:
Pharmaceutical companies

Health organizations

Hospitals

Universities

Research laboratories

Cancer treatment centers

Healthcare tech companies
Research nurses also use their clinical knowledge and skills to coordinate and implement clinical studies. Research careers may begin in positions such as research assistant, clinical data coordinator, and clinical research monitor.
Nurse educator
Nurses educators are crucial for the next generation of competent nurses. Not only do they provide fundamental education, but they also serve as mentors. While teaching positions at some community college nursing programs require an MSN, many education-based roles such as a university professor, dean, or nursing program leader for a large institution may require a terminal degree, such as the Doctor of Nursing Practice.
Nurse educator salary and career outlook
According to PayScale, the national median salary for nurse educators is $76,058. As the need for nurses continues to increase, qualified nurse educators are needed. Nurse educators can work at:
Colleges

Universities

Professional schools

Hospitals

Long-term care facilities

Health department

Home health agencies
Nurse educators can have careers as department chairs, professors, grant writers, and directors of staff development and continuing education.
Nurse executive
DNP-prepared nurses can excel in executive-level positions. These titles include:  
Chief Executive Officer

Chief Operating Officer

Chief Nursing Officer

Chief Clinical Officer

Clinical Nurse Specialist
Nurses in these positions advocate for the nursing profession and address aspects of nursing practice through leadership. Nurses in executive positions impact systems' design, contribute to evidence-based practice, influence health policies and procedures, lead task forces and committees, and educate others about nursing and patient care outcomes.
Nurse executive salary and career outlook
Salary for nurse executives depends on the role and organization. In general, according to Payscale, nurse executives earn $121,423 per year. As of September 2020, Salary.com notes that the average Clinical Nurse Specialist salary is $107,514, but the range typically falls between $97,209 and $117,766. Payscale found that clinical nurse leaders earn around $69,062 annually. In general, the job outlook for RNs is good, with employment expected to rise by 16% from 2014 to 2024. For healthcare management in general, employment is projected to grow by 32% from 2019 to 2029.
DNP-prepared nurse executives can find jobs in various industries:
Hospital systems

Home healthcare agencies

Managed care organizations

Consulting
DNP-prepared nurses seeking executive roles to improve the nursing profession and patient outcome should consider the nurse executive route.
A push from organizations such as the American Association of Colleges of Nursing and the National Association of Nurse Practitioner Faculty called for moving preparation for advanced nursing practice from the master's degree to doctorate level. Therefore, many schools now require students enrolled in advanced practice registered nursing programs, such as nurse practitioners, nurse midwives, or nurse anesthetist programs, to complete the Doctorate of Nursing Practice degree. However, not all students aspire to work in these roles; not all DNP programs are designed for students to practice as nurse practitioners, nurse midwives, or nurse anesthetists. 
A good DNP program prepares its graduates to improve the nursing practice by using leadership strategies and systems thinking to lead organizations to change. If you're seeking an immersive experience or have your eye on one of these jobs for DNP-prepared nurses, check out Aspen's DNP program.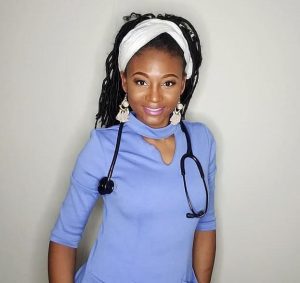 Portia Wofford is an award-winning nurse, writer, and digital marketer. After dedicating her nursing career to creating content and solutions for employers that affected patient outcomes, these days, Portia empowers health practices to grow their communities through engaging content that connects and converts. Follow her on Instagram and Twitter for her latest.