At some point in their nursing career, every nurse needs a mentor. Mentoring is a great way to foster and strengthen relationships amongst fellow nurses, improve nursing skills, and cultivate and diversify nurse leaders. The Institute of Medicine's 2013 Future of Nursing report identifies three specific benefits of being a nurse mentor. 
The reports states that mentoring can help:
Health care organizations and academic institutions retain nurses and nurse educators.

Increase diversity in nursing —a predominantly white and female profession. Diversification helps decrease health disparities. 

Nurses develop into leaders who play a larger part in developing, designing and delivering health care.
So how do you become a nurse mentor?
Nurse mentoring program
Some facilities have nurse mentorship programs. Nurse mentorship programs promote the personal and professional development of nurses. They connect experienced nurses with mentees, creating a positive and teachable work environment for new nurses or new hires. 
Transitioning to the culture of their organizations. A nurse mentor can support a new nurse by giving the nurse the tools to overcome challenges in their first year of employment, such as how to:
Coordinate care with physicians and other interdisciplinary team members

Recognize a change in condition with a patient and how to communicate effectively

Recognize burnout and how to implement self-care

Insights on the healthcare system and how to navigate it as a nurse
Preparing for their new roles.
Developing valuable clinical skills.
A 2017 study by American Nurse Today showed that nurse mentoring programs could help new nurses feel more confident in their professional abilities within 6 months. Ask your facility if there is a mentoring program. If not, consider developing one. 
Self-assessment 
Before deciding to take on a mentee, assess if mentorship is right for you. Some nurses should not be mentors. If you are impatient or easily frustrated, mentorship may not be suitable for you. We suggest you ask yourself these questions:
Do I want to share my nursing knowledge and clinical expertise?

Am I ready to be transparent and share my failures and mistakes?

Do I have the time to commit to someone?

Am I a patient teacher?

Do I have empathy?

Am I a good leader?

Have I been known to "eat my young?"

Do other nurses regularly come to me for questions, concerns, or advice? 
Additionally, assess whether or not you have productive habits conducive to shaping a new or young nurse. Do you take shortcuts? Have you found an innovative way to address a problem? Do you chart in real-time or wait until the end of your shift? How do you communicate with your team members, patients, and their family members? Remember, your mentee will likely carry any habits you teach them —whether good or bad — throughout their career. 
Is mentorship right for you?
Identify your leadership style and then answer these questions:
What do you expect to gain from a mentor-mentee relationship? 

How often are you available for your mentee?

How much time can you give your mentee to help develop his or her nursing skills and judgment?

What is your communication style?

Can you commit the time to be a mentor?

Are you comfortable with your mentee calling, emailing, or texting you at unscheduled times if they have a question or needs assistance?
Now, do you still want to be a mentor? Maybe you are seeking career advancement, instead. If this is the case, consider applying for a leadership role or furthering your education to put yourself in the position to advance your career. 
Becoming a nurse mentor is vital to the field of nursing. Mentoring helps develop new nurses, create retention, and cultivate positive relations among nurses. Consider if being a mentor is right for you.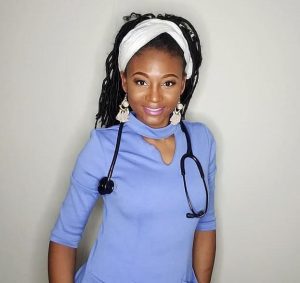 Portia Wofford is an award-winning nurse, writer, and digital marketer. After dedicating her nursing career to creating content and solutions for employers that affected patient outcomes, these days, Portia empowers health practices to grow their communities through engaging content that connects and converts. Follow her on Instagram and Twitter for her latest.