If you could further your nursing education at the highest level to advance your career, what path would you take? Some may consider becoming a nurse practitioner (NP), while others may lean toward earning the Doctor of Nursing Practice (DNP) degree. DNP vs. NP—the acronyms are so similar, but how do they differ? 
You might be surprised by the answer. And not knowing the differences could lead to a massive waste of valuable time and energy searching for the right educational program to move you forward. Here's everything you need to know. 
Is DNP the Same as a Nurse Practitioner?
First, what is a nurse practitioner?
Nurse practitioners are advanced practice registered nurses (APRN) who use clinical expertise to diagnose, prescribe medication, and treat health conditions. According to the American Association of Nurse Practitioners (AANP), NPs bring a comprehensive perspective and personal touch to health care. 
To practice, NPs have advanced clinical training, complete a master's or doctoral degree program, and pass a certification exam. The education and training NPs undertake prepares the nurse practitioner with specialized knowledge and clinical competency in a chosen specialty. The AANP currently lists ten NP certifications:
Family

Adult

Adult-Gerontology Primary Care

Acute Care

Pediatrics — Primary Care

Adult-Gerontology Acute Care

Women's Health

Psychiatric/Mental Health — Family

Gerontology

Hospice and Palliative Care 
NP programs develop students clinically and prepare graduates to practice in primary and specialty care settings. The nurse practitioner curriculum may include:
Advanced clinical practice 

Advanced health or clinical assessment

Pharmacotherapeutics

Diagnosis management

Advanced Physiology and Pathophysiology across lifespans
What is a DNP?
The Doctor of Nursing Practice is a terminal degree that gives nurses the foundations for clinical practice while developing leadership skills. The DNP is a practice-focused program that uses a scholarly approach to nursing. The DNP program prepares its graduates to use evidence-based research and practice in a clinical setting. 
Many who pursue a DNP are educators, administrators, and policymakers. Some nurse practitioners may choose to earn the DNP, however, not all registered nurses who obtain a DNP are nurse practitioners or APRNs. 
DNP curriculums include:
Organizational and Systems Leadership

Strategic Leadership and Business Management

Strategic Planning and Financial Management

Health Information Management and Informatics

Evidence-Based Practice for Quality Improvement

Health Policy and Advocacy

Global Population Health
Who came up with the DNP? 
The American Association of Colleges of Nursing developed the DNP to revamp nursing education while targeting increasing healthcare needs. The Essentials of Doctoral Education for Advanced Nursing Practice outlines the eight key elements required by all DNP curriculums regardless of clinical specialty.
DNP vs. NP:
The Bottom Line
 

DNP

NP

Goal:

Serve as a leader and scholar by using evidence-based research and practice

Serve as primary care providers  for patients, often filling in the gaps in healthcare

Curriculum may include:

Organizational and systems leadership

Evidence-based research and advocacy

Health policy

Business management

Population health

Advanced nursing practice

Information systems

Advanced clinical practice to practice in primary care, acute care, and long-term health care settings

Advanced health or clinical assessment

Pharmacotherapeutics

Diagnosis management

Advanced Physiology and Pathophysiology across lifespans

Other courses apply to preferred specialty

Clinical hours:

1,000 minimum 

500 minimum 

Role or degree:

Degree

Role

Career opportunities:

Nurse faculty

Educational leaders such as Dean or Department Head

Management and administration roles

Research

Policy/Politics

Thought Leader/public speaker

Depending on their specialty and certification, nurse practitioners can practice in many settings and serve as primary care providers in:

Women's health

Acute Care

Psychiatric/Mental Health

Adult-Gerontology Primary Care

Family medicine

Adult care

Pediatrics–Primary Care

Gerontology
If you are interested in advancing your clinical expertise and learning the skills to be a leader, consider an online DNP program.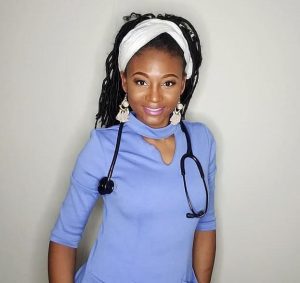 Portia Wofford is an award-winning nurse, writer, and digital marketer. After dedicating her nursing career to creating content and solutions for employers that affected patient outcomes, these days, Portia empowers health practices to grow their communities through engaging content that connects and converts. Follow her on Instagram and Twitter for her latest.