Nursing is an exciting career path with numerous professional avenues for those curious and ambitious enough to pursue it. And for those nurses seeking something away from the usual hospital job, there is a robust list of career alternatives to explore, some of which may be surprising. (Disney or NASCAR nurse, anyone?)
However, a happy and dynamic nursing career doesn't just happen out of the blue. Your nursing career can be shaped consciously and deliberately. After all, would you rather make your nursing career happen or just let it happen to you? I assume you'd prefer the former.
So, if you want to make your nursing career happen, here are five dynamic strategies for creating the nursing career you want.
Strategy 1: Conduct a compassionate self-assessment
Every nursing student knows that you can't make a nursing diagnosis, formulate a plan, initiate interventions, or evaluate the results if you don't first make an assessment. And in this case, you and your career are what need assessing.
Self-assessment comes in many forms, and my first recommendation is to make that self-assessment a compassionate one. If you want to understand what kind of nursing career will float your boat, then you must understand yourself, right? Here are some tools for a little dive into what makes you tick:
The Barrett Values Center offers a free personal values assessment that sends you a report outlining the core values that make you who you are. You can use these results to consider what kind of position, organization, skill set, and patient population might speak most to your personal nature. 
The Rosenberg Self Esteem Scale is a simple evidence-based tool that provides a snapshot of how you feel about yourself in the world. Used consistently, it can help track your self-esteem, which is an illuminating awareness that could reap massive benefits. 
You can also ask yourself some very simple questions:
What kinds of work-based tasks do I most enjoy, and which do I prefer to avoid, if possible?

What types of patients truly interest me?

What type of organization would I like to work for? (e.g.: size, patient population, non-profit status, etc.)

What are my 2-, 5- and 10-year career goals?
Strategy 2: Make networking your new normal
Your network is like your own personal brain trust, and there's nothing like having a large, diverse professional network to open the doors of possibility in your nursing career.
It would be wise to begin networking the moment you take a seat in your first nursing class and then never stop. That person in your Nursing Fundamentals class could be the key to an amazing job opportunity in five years, or that preceptor on your obstetrics rotation could be the most incredible lifelong mentor. 
For face-to-face networking, consider joining state, national, and specialty nursing associations and attending nursing conferences and meetings.
In the online world, don't overlook LinkedIn, social media, and other opportunities for meeting like-minded professionals.
Strategy 3: Be curious
Many new nurses feel railroaded into nursing career tunnel vision, and that never really helped anyone. Most new nurses try to get at least a year of med-surg under their belts. Still, some skip the hospital altogether (including this writer) and have fabulous careers, sometimes a little off the beaten path but no less possible and satisfying.
Being curious means that your mind is always open to exploring possibilities. If everyone is saying you "should" do this or that, your response could look something like, "Well, that's interesting —I wonder why people think this way. Is there something to it, or is there another angle to consider?"
Curiosity is a key to nursing career success: it keeps your eyes, mind, and heart open to potential. A closed mind does you no favors, but a flexible, curious mind is a ticket to experiences you may otherwise miss.
Strategy 4: Engage in continuous learning and growth
This strategy builds on curiosity but has a specific focus, and that's learning. Eight of the most dangerous words in healthcare are, "But that's the way we've always done it." When we're considering the power and overwhelmingly positive impact of evidence-based practice, those eight words are definitely not the ones we want on our lips.
A nurse's learning never stops. Research is always ongoing, new evidence consistently comes to light, and we must be ready to pivot, change our thinking, and embrace new information. Of course, we can always pursue more education, which can be a great way to expand our knowledge. We can also learn and grow by: 
Reading nursing and medical journals

Attending conferences, webinars, and seminars

Joining nursing organizations and associations

Listening to podcasts and watching videos

Keeping up with the latest nursing and medical conversations on social media
Learning happens in many different ways, and every avenue of learning is valid.
Strategy 5: Be good to yourself
Beyond tasks and strategies to move your career forward, looking after yourself must be a priority. How you approach your personal wellness is very individual, and while some may focus on physical health, others may be keen on emotional and spiritual well-being. 
Learning, networking, and gaining increased clarity about what you want as a nursing professional can all be powerful, but your own sense of happiness and personal fulfillment are equally as important. 
When you make sure that you're prioritizing yourself on whatever levels feel most important at any given time, that focus on the self will pay dividends in your career based on the balance and contentment you experience.
Wrapping up
No strategy is a silver bullet, and each person's journey is their own. You can choose the approaches that work best for you when it comes to creating a nursing career that's personally and professionally fulfilling on every level.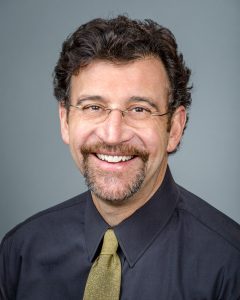 Keith Carlson, BSN, RN, NC-BC, is a nurse, holistic career coach, writer, podcaster, and keynote speaker. Keith has conducted more than 2,000 coaching sessions with nurses from all walks of life, and his podcast, The Nurse Keith Show, reaches nurses throughout the world with fascinating interviews and messages of inspiration and career strategy. He lives and works in beautiful Santa Fe, New Mexico.