If you were to ask a random person on the street what nurses do and where they work, it'd be fair to assume that many replies would sound something like "nurses take care of sick people in hospitals." Meanwhile, a significant number of nurses hold the opinion that acute care is the only "real" nursing. Both are kinda right, but a little short-sided. After all, there are so many career alternatives for nurses because they bring such value and versatility to their duties. 
As a nursing career expert, I receive numerous calls from nurses who want to leave the bedside. While the number of nurses expressing this desire was considerable before the COVID-19 pandemic, there is seemingly an even much larger cohort of nurses now looking for viable avenues that will take them away from the bedside. That said, the majority seem to have no idea what career alternatives might be possible for them to pursue, or if such a career move would be prudent to make.
Find out for yourself; non-acute care career alternatives are numerous and fascinating in their variety, and the list of what's possible is always growing.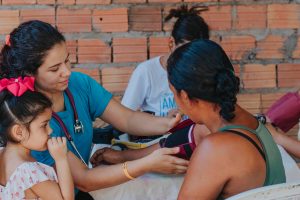 Where do nurses work and what do they do?
The American Association of Colleges of Nursing (AACN) reports that approximately 58% of registered nurses work in general medical-surgical hospitals. If this is truly the case, then what do the other 42% do, and where do they work?
Nurses work in a plethora of settings and roles, so let's list a few:
Community health centers and clinics

Private physician offices and group practices

Informatics (IT)

Advanced practice

Specialty ambulatory clinics (e.g.: clinics attached to academic medical centers and non-academic hospital systems)

Nurse educator/professor

Cruise ships

Disney or NASCAR nurse (yes, these positions actually exist)

Dialysis centers

Same-day surgery centers

Movies and television (e.g.: script consultant, on-set nurse, etc.)

Flight nursing

Urgent care centers

School nursing

Public health nursing

Nurse inventor/product developer

Home Health

Hospice (inpatient and home-based)

Long-term care, assisted living, nursing homes, and memory care

Nurse entrepreneurship

Military Nursing

Occupational/industrial/corporate health

Camp nursing

Community health educator

Forensic Nursing

Nurse administrator or director

Nurse life-care planner

Genetics nursing

Nurse grant writer

Research

Pharmaceutical or medical device sales and/or education and training

Insurance nurse

Health, nutrition, or fitness coach

Holistic nursing/alternative medicine

Legal nurse consultant

Nurse journalist/writer

Nurse podcaster

Professional keynote speaker

Nurse case management

Nurse lobbyist

Aesthetics nurse

Transplant procurement nurse

EMR trainer or implementation specialist

Healthcare recruiter

Medical claims analyst

Addictions nurse

Telehealth nurse (e.g.: case management, triage, etc.)

Cannabis nurse/dispensary nurse

Nurse coder
These and other non-acute care options are available to interested nurses, and those with ambitions to leave the hospital in pursuit of greener pastures have much to think about and pursue.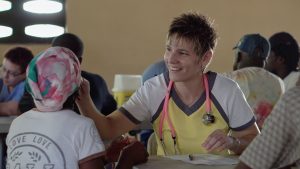 The future of career options for nurses
As the world of healthcare technology continues to advance into the remaining decades of the 21st century, nurses with related interests may want to monitor the those changes.
With artificial intelligence (AI), augmented reality (AR), virtual reality (VR), and mixed reality (MR), new worlds will continue to open regarding patient teaching, nursing education, surgery, and other applications that are either currently in development, or waiting for the technology to catch up to the ideas in developers' heads. There will no doubt be increasing demand for nurses with coding and other IT skills, and those pursuing advanced training or education in these areas are making a smart investment in their future.
As medical uses for cannabis continue to be more widely accepted and legalized, nurses specializing in cannabis-related patient education will see more opportunities. And with MDMA (aka: Molly or Ecstasy) and psilocybin poised to gain FDA approval for the treatment of PTSD, depression, and other conditions, the need for nurses in related clinical settings will also grow.
For nurses feeling stuck in the hospital setting, there are plenty of options that can be leveraged if there is a true desire for change. The hospital may feel like a safe bet within mainstream nursing practice, yet nurses continue to learn that there is more to the profession than they previously realized, and nurse burnout in hospitals is documented as an "epidemic".  
Coloring outside the lines may feel uncomfortable, but for nurses looking for creative options in the face of burnout — or a career that feels stale, stagnant, or stuck — the sky's the limit for those who wish to pursue a new nursing dream.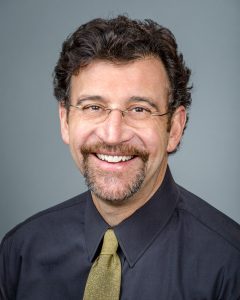 Keith Carlson, BSN, RN, NC-BC, is a nurse, holistic career coach, writer, podcaster, and keynote speaker. Keith has conducted more than 2,000 coaching sessions with nurses from all walks of life, and his podcast, The Nurse Keith Show, reaches nurses throughout the world with fascinating interviews and messages of inspiration and career strategy. He lives and works in beautiful Santa Fe, New Mexico.