Sixty-four years young, Carol G. is an energetic and self-described "chatty Cathy" who recently fulfilled a lifelong dream of earning her BSN. 
It was a long time coming.
Carol started her nursing career in 1976 after graduating with an ADN from Wallace Community College in Dothan, Alabama. She fulfilled various nursing positions, including direct patient care, unit management, staff training, and supervision. Her background also includes critical care, ER, home health care, and hospice.
"Nursing is all I ever wanted to do growing up. I used to make nursing caps for my Barbie dolls," she laughed. 
Nevertheless, Carol's career extended beyond the nursing field. In the late 1980s, while working as the Heart Network Coordinator for Southeast Alabama Medical Center, Carol coordinated the marketing of cardiovascular product lines to hospitals. She created a cardiovascular referral network with six area hospitals. She met Phyllis, an RN from Tulsa, through a shared interest in this endeavor.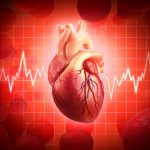 Carol and Phyllis started working together, and in March 1993, the Journal of Cardiovascular Management published the pair's article entitled, How a Heart Network Can Influence a Cardiovascular Product Line. They became regulars at industry conferences presenting for The American Academy of Cardiovascular Administrators.  
Phyllis was conducting clinical research trials with cardiologists in Tulsa when she decided to open her own clinical research site. Carol worked alongside Phyllis to learn the ropes. Two years later, in 2000, Carol opened the International Institute of Clinical Research (IICR), where she ran and managed all aspects of the business. This new career paused on her nursing career, and she became nationally certified as a clinical research coordinator. 
By then, twenty-six years had passed since she received her ADN. Throughout this time, Carol often thought about returning to school for her bachelor's degree. Between running a business, being a wife, and caring for two children, it was never the right time. It wasn't until Carol's company closed its doors in 2014 that she thought she would finally have the time she needed to devote to her education. 
That confidence to start again was short-lived. Ten days after the research site closed, Carol's dad was hospitalized. He suffered from congestive heart failure, and he relied heavily on Carol's nursing background as she managed his long-term care. 
"Amazingly, my dad lived to be 91. In those five years [after he was hospitalized], I managed all of his medicine. I had experience working in home health care, and we hired home health aides, so he was able to get all of his care at home."
Once Carol felt secure with the care her dad was receiving, she once again turned her thoughts to going back to school. "It was finally time," Carol said.
Choosing Aspen to earn her BSN was an easy decision. "It was a no-brainer. Everyone at Aspen was so responsive. They have a great financial plan where I paid $250 per month, and they are fully accredited."
Carol enjoyed the coursework. She felt writing papers gave her a chance to shine. "I love writing! I can write APA style in my sleep!" Carol's familiarity with APA is no surprise given she has been published several times professionally and written seven books. 
About 43 years after earning her ADN, Carol graduated with a BSN in February 2019 with a 4.0 because "I couldn't tolerate anything less!" 
Right now? Carol is allowing herself to sit back, relax, and enjoy her retirement. "I'm having a lot of fun with my husband and my friends. Life is a journey, and I want to love every day."