Please enjoy this guest post from Keith Carlson, BSN, RN, NC-BC of Nurse Keith: 
Communication in nursing, medicine, and healthcare aren't necessarily rocket science. Still, based on the roadblocks and speed bumps that lack of communication skills can cause, you would not be remiss in thinking that landing a rocket on Mars may seem like less of a heavy lift in comparison. Even though communication is key to successful healthcare delivery, the many ways in which it can trip us up can seem overwhelming at best. So how can we right this ship?
Communication: A Core Competency
In schools of medicine, nursing, and other allied disciplines, it generally appears that communication receives precious little attention in most curricula. Some schools may be standouts in this regard, yet we can assume that many healthcare professionals receive little to no training in therapeutic communication and related skills.
Meanwhile, communication within healthcare organizations may fare similarly. With little emphasis placed on civility, inter- and intra-team communication, problem-solving, and conflict resolution, it's no wonder that breakdowns occur wherever we care to look. Whether in the OR, ER, ICU, or home health agency, communication can make or break so many aspects of patient care and healthcare workplace culture. And with bullying rampant within nursing — and perhaps in other disciplines to a certain degree — it's apparent that something is missing in the underlying recipe.
Communication should be a treasured core competency in both medical and nursing education and clinical practice, yet why is it so often given such short shrift?
Emotional Intelligence: One Piece of the Puzzle
Emotional intelligence (EI) has gained a great deal of traction in a wide variety of industries, yet healthcare seems to be lagging in this regard. EI is basically the ability to appropriately and accurately perceive and respond to one's own emotions and the emotions of others, and one can only imagine how high-level EI could truly move the needle in healthcare and improve all aspects of care.
One's emotional quotient (EQ) is not a fixed number; emotional intelligence can be taught and learned, and even the weakest communicator can improve by leaps and bounds with proper guidance and support.
Above and beyond emotional intelligence, relational intelligence, and behavioral intelligence are also key concepts worthy of attention, and these are where the uses of emotional intelligence can truly bear fruit. If highly developed EI can be brought to the table and operationalized, the ability for emotionally intelligent clinicians to use their EI to positive effect in their behaviors and relationships can truly bring about astounding results for those willing to do the work. But who has the time and energy to do so, especially if employers see so little value in these types of so-called "soft" skills?
Strategies Abound
Strategies and techniques for improved communication abound, and there is no shortage of consultants, companies, and programs focused on improving communication. For healthcare organizations solely focused on the financial bottom line, such endeavors may seem like a frivolous waste of resources. However, some forward-thinking leaders are fully capable of seeing the light and realizing how relatively small investments can yield enormous dividends.
In the healthcare world, "medical improv" has taken hold and is being practiced in a variety of settings. From nurse leader Beth Boyton's medical improv workshops to actor Alan Alda's communication workshops through his Alda Center for Communicating Science, communication is front and center. In parallel, Dr. Renee Thompson's Healthy Workforce Institute addresses issues that bog down communication and poison the well of healthcare workplace culture. 
When it comes to provider-patient communication, other well-known strategies can also improve interactions, including the development of skills in motivational interviewing and certain concepts within the positive psychology paradigm.
The Courage of our Convictions
Within organizations of any size, leaders must walk their talk when it comes to communication. If executives, supervisors, and leaders model positive communication skills, civil discourse, and the uses of emotional intelligence and other techniques with strong track records of success, an emphasis on improved communication can more readily permeate organizational culture from the top down. Such developments necessitate widespread courage and the conviction that communication truly matters.
There is no end to ways in which communication can be improved, whether between patients and providers or between any members of a team or organization who seek more understanding, camaraderie, cooperation, and the development and maintenance of positive workplace culture and relationships.
In the 21st century, when negative discourse and vitriol seem to dominate the news cycle, enlightened leaders and organizations can actively create a new and compelling paradigm if they so choose. It only takes one person to begin the process of creating a critical mass who genuinely care about such a crucial subject. Who will stand up, be counted, make communication count, and alter a paradigm screaming for change? Perhaps, dear Reader, that courageous person is you.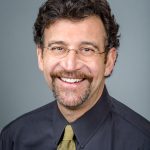 Keith Carlson is a registered nurse, career coach, writer, podcaster, social media influencer, motivational speaker, popular career columnist, and award-winning nurse blogger.
His podcast, The Nurse Keith Show, offers inspiration and support for nurses seeking meaning and satisfaction in their personal and professional lives. He was also co-founder and co-host of RNFM Radio, a ground-breaking and influential nursing podcast.
Keith's message of dynamic empowerment reaches thousands of nurses worldwide. He can be found on Facebook, Twitter, LinkedIn, Instagram, and NurseKeith.com.
He lives in Santa Fe, New Mexico with his wife — the writer and story coach Mary Rives of HealingStories.com– and their adorable and remarkably intelligent cat, George.