Nurses in the field of psychedelic-assisted therapies (and cannabis nursing, for that matter) are seeing an exponential increase in career opportunities. These new roles offer fascinating alternative avenues to professional fulfillment, and now that the word is out, let's explore the new world of psychedelic-assisted therapies. 
What is Psychedelic-Assisted Psychotherapy (PAP)?
First, some context: research into the effectiveness of psychedelic substances was rigorous until the mid-1970s. However, the Thalidomide birth defect tragedies pushed the FDA into a more active role in regulating drug safety. Additionally, the Comprehensive Drug Abuse Prevention and Control Act of 1970 (aka the Controlled Substances Act) also impacted researchers' ability to explore the therapeutic possibilities when psychedelic substances were classified as highly restricted Schedule I drugs.
MDMA (also known as molly or ecstasy), psilocybin (the active ingredient in "magic mushrooms"), and ketamine are three substances that have, in recent years, undergone widely recognized research demonstrating significant therapeutic value.
Studies continue to examine MDMA-assisted therapy for PTSD closely, and psilocybin is being assessed for use in healing conditions including, but not limited to:
Depression

Anxiety

Alcohol use disorder

Eating disorders
Psychedelic-assisted psychotherapy makes use of traditional talk therapy combined with guided experiences using entheogenic substances. These therapeutic "journeys" can last up to 8 hours and involve two professionally trained facilitators.
Having a 2:1 staff-to-patient ratio over an 8-hour period may appear outrageously costly; however, studies show that only a handful of sessions — and at times only one session — can accomplish the healing from conditions that traditional talk therapy may only achieve after several years, often combined with years of psychotropic medications with long lists of potential side effects and a lackluster effectiveness profile.
While these substances have the potential to cause some time-limited side effects such as nausea and mild headache during treatment, the more problematic side effects are associated with long-term daily illicit use.
The research is in
The positive results of research on the successful treatment of mood disorders and PTSD through PAP are now regarded as a given in most scientific circles. In 2017, the FDA granted MDMA Breakthrough Therapy Designation for the treatment of PTSD. This designation provided an expedited route to phase three clinical trials based on the fact that available treatments were inadequate and posed a significant burden of illness for patients who don't have five years to wait for drugs to come to market. Psilocybin has received similar designation.
In May of 2021, The American Journal of Nursing published an article by Penn, Dorsen, Hope, and Rosa, four highly respected advanced practice registered nurses (APRNs). In that article, the authors shared:
"The knowledge, skills, and values nurses bring to patient care are central to the therapeutic use of psychedelic-assisted psychotherapy…The competencies needed to sit with a patient as a psychedelic therapist include the skills long associated with nursing's humanistic, biopsychosocial approach to care, specifically, 'empathetic abiding presence, trust enhancement, spiritual intelligence, knowledge of the physical and psychological effects of psychedelics, therapist self-awareness and ethical integrity, and proficiency in complementary techniques'…These competencies align with a holistic philosophy of nursing and an integrative, whole person framework that prioritizes values such as a caring presence and spiritual healing.

"The growing field of psychedelic therapy will greatly benefit from nursing participation in the interdisciplinary effort to develop safe, effective clinical approaches to psychedelic-assisted therapies…Nurses can help create new solutions for the issues facing patients today. Psychedelic-assisted therapies offer great potential to alleviate suffering and cultivate healing, growth, and peace amid illness, and nurses are well prepared to contribute."
Andrew Penn, RN, NP, CNS, PMHNP-BC, Associate Professor of Nursing at UCSF, psychedelics researcher, and lead author of the aforementioned AJN article, stated via an interview that "FDA approval for MDMA may come as early as the end of 2023 or beginning of 2024…and the Phase 3 MDMA study is running its last subjects now." 
Regarding who will be able to administer these medications, Penn shares,
"It's not clear if the FDA will stipulate who can deliver it — there's speculation that the FDA may punt that to MAPS [the non-profit Multidisciplinary Association for Psychedelic Studies] who are the manufacturer of the drug. MAPS is interested in getting as many professionals as possible being able to do this work."
The Future of Nursing Care is Now
The legalization of recreational and/or medical marijuana in many states has paved the way for cannabis nurses to create a legitimate clinical presence, including setting standards and the scope of practice. This thriving movement has woken the entrepreneurial spirit in many nurses; now nurses across the country have created businesses to support patients in the safe use of medical marijuana for the treatment of myriad conditions. It has further created numerous nursing jobs in the cannabis field.
Ketamine infusion nurse and the aforementioned cannabis nurse jobs are already available for those seeking opportunities. And casual searches can already reveal positions for NPs and clinical research nurses in the psychedelic therapy field.
The Organization of Psychedelic and Entheogenic Nurses (OPENurses) — of which Mr. Penn is a founder) and the International Association of Psychedelic Nurses (IAPN) have both contributed to the coalescing of the psychedelic nurse movement. With a focus on networking, research, advocacy, education, and establishing codes of ethics and best practices, these organizations are trailblazers. The Psychedelic Medicine Association (PMA) addresses physicians' growing interest in psychedelic therapies.
The continued expansion and increased legitimacy of psychedelic therapies are inevitable. With positive FDA attention and support of clinical trials, and more nurses, physicians, and other professionals gaining interest, career opportunities for nurses will undoubtedly flourish.
"The field of psychedelics in nursing is fairly wide open right now," Penn States. "In the academic space, there's certainly room to articulate the nursing perspective on psychedelic therapies. I think the palliative space is also wide open for nurses to articulate their role."
Penn continues,"I would love it if nurses would pivot off the 2021 article I published with [renown nurse theorist] Jean Watson using her theoretical construct to truly flesh out what care looks like in psychedelic nursing." 
As stated by Penn, Watson, and their co-authors in that article:
"Nursing care supports the natural orientation of the human body and mind toward wholeness. The role of the psychedelic therapist is not unlike that of the nurse midwife or the hospice nurse—they permit a natural process and support the natural process of healing to occur (Taylor, 1995). Instead of tending to the unfolding birth or death process, in psychedelic-assisted therapy, the nurse-therapist is a focused attendant to the emotional–spiritual–psychological healing of the patient, occasionally exerting gentle corrective action when impediments occur, but largely permitting natural emergence of a native process: our drive toward wholeness."
Bottom line
The time for nurses to embrace psychedelic therapies as a valid career path is upon us. Nurses are already finding employment in this area, and the momentum will only increase.
If your interest is piqued by this fascinating new nursing field steeped in the promise of healing for patients and career satisfaction for nurses, the time has come to investigate further. And in terms of nurses' ability to ride the wave of the emerging field of psychedelic therapies, the future is now.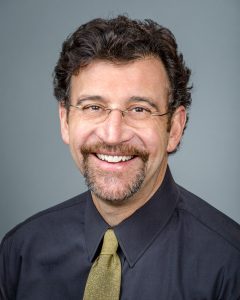 Keith Carlson, BSN, RN, NC-BC, is a nurse, holistic career coach, writer, podcaster, and keynote speaker. Keith has conducted more than 2,000 coaching sessions with nurses from all walks of life, and his podcast, The Nurse Keith Show, reaches nurses throughout the world with fascinating interviews and messages of inspiration and career strategy. He lives and works in beautiful Santa Fe, New Mexico.