Brenda's Recipe for Nurse Educator Success:
First, take a scoop of passion for nursing and fold in a desire to teach. Add a touch of fastidiousness, and drizzle in some curiosity. Mix well with hard work and a yearning for beauty. The secret ingredient is life-long learning — I chose Aspen University for my MSN. Stir, cover, and simmer.

When fully cooked — You'll know when that is with the guidance of fellow nurses, dedicated advisors, and approachable faculty — you will be ready to take on the world. 
Brenda O. is a bright, energetic, 2019 MSN (Nursing Education) Aspen alum who is living her best life.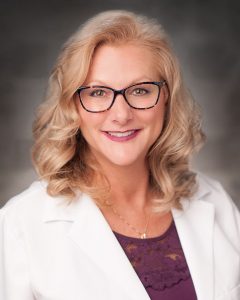 Brenda first became interested in nursing while working as a lifeguard in high school. She trained in water rescue, first aid skills, and caring for the head, neck, or back injuries. After rescuing someone, she'd call 911, and send the injured party to the hospital, but her curiosity was peaked. "I needed to see what was happening behind the scenes inside the hospital."
The native Canadian got a student visa and earned her BSN from a Michigan university in 1989. She became an RN upon graduating and moved to Ontario, where she has lived for 30 years specializing in critical care. 
Brenda earned her first master's degree in education in 2007. Did we forget to mention her Aspen MSN degree was her second master's degree? She started lecturing acute care, advanced assessment and skills, and integrated practicum courses at York University later that year. 
"I like to tell stories when I'm teaching, and I hope my students remember these stories when they're out there in the real world. If you're a student and you're hearing something for the first time, it can be very overwhelming, and patients are very complex."
To take her career as a nurse educator to the next level, Brenda returned to school for her MSN in Nursing Education at Aspen University in 2017. "Aspen has great support systems, excellent curriculum, and my professors were fantastic. I was engaged throughout the courses and enjoyed their learning process."
In 2019, Brenda landed her dream job, a tenure track as Assistant Professor at a university in Toronto, Canada.  She credits Aspen University, "Without this degree, I would not have this position!" 
When not molding young minds or nursing, Brenda is an entrepreneur. She runs her own business, Renewed Beauty, by Brenda Inc. She does medical aesthetics and injects fillers and neuromodulators. "I turn back the clock and decrease that aging look. It's interesting and fun and refreshing."
Brenda recommends Aspen University to anyone looking for an online  MSN program.