Roberto Clemente is a name many baseball fans recognize, but for Puerto Ricans like soon-to-be Aspen University graduate Nestor Medina, hold Roberto in reverence. As a professional baseball player, Clemente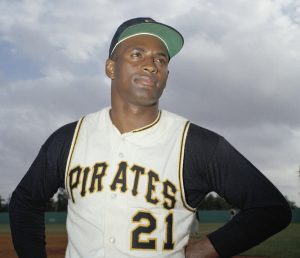 ranks among the best of all time. He was awarded 12 Gold Gloves, selected as the 1966 National League MVP and the 1971 World Series MVP, and was the 11th Major League player to record 3,000 hits. He was the first Latin American to be voted into Major League Baseball Hall of Fame. 
Clemente was known for his commitment to helping others. He saw his career in baseball as a way to help Latin Americans make their lives better. He held baseball clinics, free of charge, for low-income kids in Puerto Rico and donated significant financial aid to people in Puerto Rico and the Dominican Republic. 
When an earthquake struck Nicaragua in 1972, killing thousands of people, injuring and displacing hundreds of thousands more, Clemente was able to call upon the generosity of the Puerto Rican people and take aid to Nicaragua.
Sadly, Clemente died in a plane crash along with four other passengers en route to deliver aid to the victims of the earthquake in Nicaragua. 
"Roberto Clemente was a friend of my dad," Nestor recalls. "And the plane's mechanic who was also a passenger? He was our neighbor. He lived four houses down from me. I went to school with his daughters."
"We lost a hero." Nestor continues, "I was nine years old. I was crying, and I had a little Christ statue in my room. I looked at that statue, and I said to myself, 'One day I'm going to finish what Roberto Clemente started and help people in Nicaragua.'" 
Nestor and his wife of 38 years, Ivette, moved to Managua, Nicaragua, in 1999 as missionaries providing support for those in need. He says, "We take so much for granted. You come to a third world country and see how much people struggle. There's no food, no jobs, no water. So many physical needs, yes, but people also need emotional support as well. To sit down to share a coconut. To hug someone when they need it. This is why I'm here."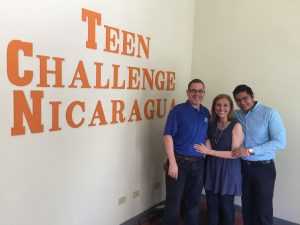 Now the Medinas live in Nicaragua and run a faith-based rehabilitation program called Rehabilitation Center: Teen Challenge Nicaragua (TCN) for those suffering from addiction as Nestor finishes his Master's in Psychology and Addiction Studies degree at Aspen University.
Nestor decided to start his master's degree in 2012. He started an online mental health program at St. Mary's College, but he soon realized the program was not for him. Nestor wanted to work with addicts. He explains, "My son was in the U.S. Army and suffered from PTSD. He couldn't deal with the trauma of war, so he self-medicated with drugs and alcohol and ended up addicted.  He was living in the streets. I wanted to help and understand what he was going through. This is what drove me to start a rehab center."
Living in Nicaragua and searching for a master's program that incorporated psychology as well as addiction counseling was no easy task for Nestor. That is until his research led him to Aspen University. "I spoke to an advisor, and when I hung up, I turned to my wife and said, 'This is it! This is the place!'" 
No other program offered Nestor the flexibility he was looking for. Living in Nicaragua with limited vacation time meant that Nestor needed to complete the entire program online. Many of the programs he researched required him to go into the U.S. for periods. "That would have been very difficult for me. All my vacation time is taken up visiting my children and grandchildren."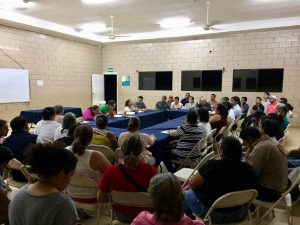 Nestor will finish earning his master's degree at Aspen in 2020 and is grateful for the help his professors have provided. "English is my second language. I'm also not used to working with these apps. My teachers have been so patient with me. Because of their help and guidance, I have been able to apply what I learn in class to my work."
Nestor is looking forward to continuing his education at Aspen and continuing his work in Nicaragua. "So many people here struggle with addiction, but don't have the money to get help. By helping one person, we help their entire family. This is what keeps me going and gives me the strength to keep doing this work."