When Aspen faculty member Donald Dunn, DM, PMP, isn't teaching one of his many courses, he spends his time as an avid golfer and grandfather to 29 grandkids. Hailing from Groveland, Florida, he prides himself on being fair and committed to student success.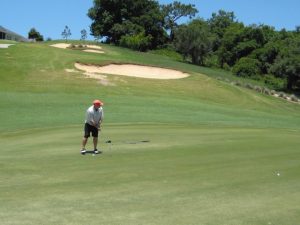 What do you teach? I teach many courses for the School of Education (SOE), School of Business & Technology (SOBT), and the School of Arts & Sciences. 
To name a few: 
Introduction to Ethics

Project Management classes

Ethical Decision Making for Business

Graduate Capstone
My primary instruction is with dissertation students in the schools of education and business and technology as chair. I do teach other classes at the doctoral level, for instance, Human Potential and Motivation for the SOE and Operations and Supply Chain Management for the SOBT.
Which superpower would you like to have and why? Ability to please everyone.
What inspires you? Providing support and encouragement to students and doing the best I can as an instructor.
Who is the person that supports you the most? My wife Sharon.
Share an "aha!" moment that made you feel passionate about your field? Many people cannot go to traditional universities because of family and professional reasons, this opens the opportunity for individuals to attend online universities. I myself received my doctorate because of this. As a result, I am fully committed to online university instruction and development. 
After completing my doctorate, I began working at Aspen University, 2008.
What makes Aspen students unique? Most students at Aspen are very committed to their education.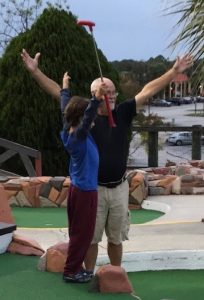 What do you do when you're not teaching? I love golf and family. I have 29 grandchildren.
What should a student expect when enrolling in your course(s)? I am fair, I am committed to student success, and want students to reach their full potential.
What advice do you have for a student just starting at Aspen? You get what you want out of academic instruction. Just getting through is not enough. Be sure to put in the effort to apply the knowledge you receive and thereby "learn."
What is your favorite holiday and why? Christmas. It reminds me first of the Christ Child, and then it is all about the joy of giving and watching others enjoy the season.
If someone wrote a biography about you, what do you think the title would be? He Cared About People.