Please enjoy this personal essay from Dr. Theresa Gress, RN, BSN, MSN, DNP. When Theresa was a child, she said she would "become a nurse before becoming a doctor." Truer words have never been spoken. 

Some of us have many pathways to success. Some of us do not. Regardless of the walk it takes to find or complete that path, earning that diploma means you did not get lost. Despite the turns, obstacles, backtracking, and pain, we found our way.

My path toward earning my Doctor of Nursing Practice degree started in the early 1980's when I was in the fourth grade. In elementary school, the teacher asks everyone to stand up on the first day and state your name. You are supposed to also state your favorite thing to do, and then you are asked to state what you want to be when you grow up.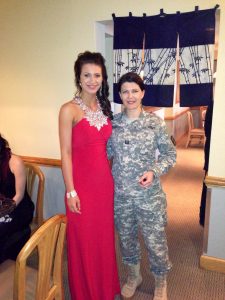 Everyone wanted to be an astronaut, a ballerina, a teacher, a firefighter, a doctor, a nurse, a dentist, a veterinarian, or a lawyer. These were very commendable visions to pursue when growing up. When it came to my turn, I stood up and stated my name. I was unsure of what I wanted to be when I grew up because I did not have enough information. I looked at my teacher and asked, "How long does it take to become a nurse?" He reported back that it was about two to three years. "Oh," I replied. "How long does it take to become a doctor?" I asked. "More than nine years," he replied.
Perplexed why anyone would go to school that long, I replied, "Well then, I will become a nurse before I would become a doctor". 
When you are one of the individuals in this life that are constantly told by others that you cannot or should not do something that could ultimately make your life better, it is disheartening and can drag you down. 
When you hear from other individuals encouraging words like, "You can do it!" or "You can do anything you want! You just have to work for it!", you hang onto those words through dark and disparaging times. Despite being a homeless young pregnant runaway with obstacles that could not be imagined or spoken about, I did become a nurse with my Bachelor of Science two decades ago.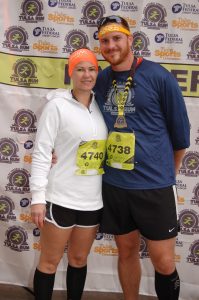 When my younger self reported to her teacher that she would be a nurse before ever becoming a doctor, no one would have guessed how true that would be. When I say, "I received my Doctor of Nursing Practice", I say it smiling. My fellow DNP graduates also became nurses before they became Doctors.
I have many heroes and amazing individuals who have encouraged me throughout my life. Dr Nina Beaman (Aspen University Dean of Nursing), for example. When I completed my Master degree in Nursing Education (MSN-NE), it was with her guidance that helped me become a better writer. She wanted me to finish what we started with the MSN-NE Capstone and here we are. I've completed the DNP program. 
My family has said this will be the last degree or certificate I get, but will it really?