Dr. Dunn has spent over three decades as a consultant, advising on topics such as change management, policies, procedures, and systems. He is a full-time faculty professor at Aspen University, where he has taught for over 16 years. Dr. Dunn has a keen interest in doctoral students and leadership development, where he hopes to leave his most significant impact. 
Dr. Dunn begins by asking a simple question: "Who is responsible for your doctoral success?" Of course, the automatic answer is "I am." And although you are right, you are responsible for your own success; it is also important to recognize and appropriate to expect that your university should be there to assist with your doctoral success. 
Your success as a doctoral student depends on your ability to navigate the bumpy roads of your dissertation journey. Doctors aren't only intelligent; they're resilient and incredibly hard workers. 
Here is this week's episode in full:
The dissertation journey
Dr. Dunn defines the phases of the dissertation journey:
Classwork

Comprehensive assessment 

Manuscript writing (the primary focus of today's webinar)
Because the classwork and comprehensive assessment phases of the dissertation journey are relatively structured and straightforward, Dr. Dunn spends most of his time helping students with the other phase of the dissertation journey: manuscript writing. Dr. Dunn has greater concern for these students because they can choose which topics to write about and how they organize their writing. Without guidance or the right motivation, many students can feel overwhelmed and intimidated to the point that they quit. 
Dr. Dunn attributes intrinsic motivation as the key driving force behind manuscript completion. You will need that intrinsic motivation and a sturdy support network to get you across the finish line; after all, 50% or more of doctoral students QUIT after entering the manuscript phase of their dissertation journey! … And they never return to finish!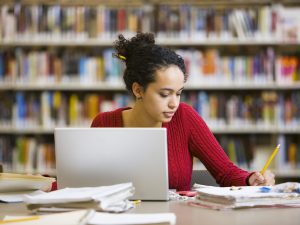 Tips for building a network that will help you successfully navigate your dissertation journey:
1. Start by knowing your why and communicating this with your family and friends

.
Sometimes your family and friends will have a difficult time supporting you. Sometimes you will need to say no to events or get-togethers, and perhaps you must let some relationships go. Getting your doctoral degree is a full-time job, and you must be wholly dedicated to achieving success. You must know your why and always remember it. 
Listen/watch these for more ideas on how to sustain your why: 
YouTube:

https://youtu.be/TVe_Xi7eALQ
2. Develop a relationship with your chair and committee members and communicate

.
Ask for help when you need it! Seek direction and feedback. You will be doing a lot of work with these people; it will be best to familiarize yourself with their personalities and expectations. 
Chair

– Your first reviewer; an assigned role given to a trained faculty member who is considered a leader in the respective doctoral area. This person is assigned to you and is responsible for helping you with your proposed topic and understanding trouble areas. 

Committee members

– This is divided into two areas at Aspen University:

independent reviewer

and

faculty reviewer.

The independent committee members are individuals you seek from a list provided by your school. These members can help break down your methodology and help you organize how you study the topic you've chosen. A faculty reviewer is more focused on the literature review, which is the content, and the look and feel of your work, including how thorough your responses are. 
These can help you learn to ask more thoughtful questions and seek more specific answers:
YouTube:

https://youtu.be/cdugphj5hKY
3. Take time to grow a thriving network of peers

.
There is nothing like having friends, or a cohort, who are also going through a program (or recently finished). They can offer sound advice and could act as effective peer reviewers, in addition to having study parties and review sessions. 
More tips on this episode with Aspen faculty Dr. Michelle 
YouTube:

 

https://youtu.be/NTOJakE0DQQ
4. Know your resources!
It is your responsibility to understand the resources available to you. Do not be afraid to ask for help, and don't be shy to ask for direction; you may be surprised how much people want to help! Also, remember to be creative and proactive in seeking out and utilizing your resources. 
Great resources for manuscript writing 
Podcasts

University Libraries 

University Lounges

Other dissertations 

Cohort
Listen to this panel of faculty and advisor give their top tips in 20 minutes: 
YouTube:

https://youtu.be/If4_c_H0-Xw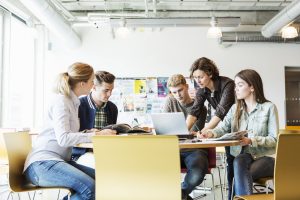 Bottom line
The dissertation journey should be one of the defining moments of your academic career, serving as a cumulation of all you've learned and an insight into who you are becoming. Those who are successful doctoral students understand what is at stake, and they make decisions that support those efforts. Develop your why and intrinsic motivations; know your resources and develop relationships with your committee members to get the most out of their expertise, and your cohort, too, so that you can develop friends to lean on and learn from throughout your dissertation journey.
Just like raising a child, the completion of a successful doctoral degree takes a village. Start building and caring for yours now and put more joy in your journey. If you're interested in advancing your career, consider Aspen University's online DNP or ED.D doctoral programs, with start dates every two weeks and tuition starting at $375 per month!