School of Professional Studies
---
The School of Professional Studies offers online Bachelor's and Master's degrees in Psychology and Addiction Counseling as well as Criminal Justice, along with a Bachelor's degree in Health Care Administration.
Aspen University's bachelor's and master's degrees in Psychology and Addiction Counseling are approved by the National Association of Alcoholism and Drug Abuse Counselors (NAADAC). The NAADAC approved education providers offer training and education for those who are seeking to become certified and those who want to maintain their certification. All educational training programs are reviewed for content applicability to state and national certification standards.
Health Degrees
Criminal Justice Degrees
Standardization, the great ally of mediocrity, wins out over imagination.
Thomas Sergiovanni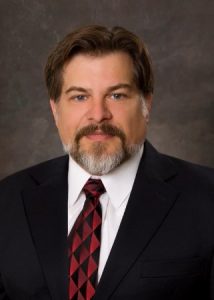 For Tom Mason education is his second career. During his first 25 working years Tom served in the United States Air Force as a law enforcement specialist. He earned six Meritorious Service Medals during his military career; a benchmark level of recognition based on the character of his service and counter-terrorism efforts before, during, and after September 11, 2001.
Before retiring from the Air Force, he earned an M.Ed. from Northern Arizona University, a B.S. in Psychology from Excelsior University, and an A.A.S. from the Community College of the Air Force. Tom has earned an Ed.S. from Liberty University, with plans to complete a doctorate within the next few years. Tom has been a Department Chair of Criminal Justice and Professor of Criminal Justice at two different universities. Tom also served as the director in the areas of: academic compliance, tutoring, and lifelong learning assessment. His passions are service to those who can benefit most from his effort and creating innovative educational experiences for students.