School of Arts & Sciences
---
The School of Arts & Sciences offers the general education courses for undergraduate students at Aspen University. The School supports undergraduate students by providing a well-rounded foundation in the arts and sciences on which to build the balance of their studies. See undergraduate program information in the Academic Catalog to determine the specific general education coursework recommended or required for each undergraduate program.
Dean:
Jenny Erkfitz, EdD, MSN, RN
I am not afraid of storms, for I am learning how to sail my ship.
Louisa May Alcott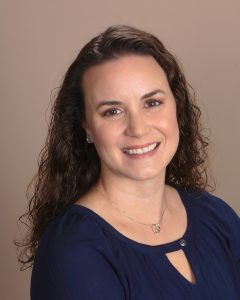 Jenny Erkfitz has a background in adult critical care, where she practiced as a CCRN. Nursing, however is her second career, as is the experience of so many other nurses. Jenny came to nursing via banking and earned a BA in Healthcare Management from an online university. She then pursued her BSN at Indiana University through the second degree BSN program. This is where she was introduced to high fidelity simulations. She then completed the MSN-Nursing Education program at Aspen University where she was able to explore bringing simulations to online nursing education as a standard.
Jenny lives with her family in the country, where they enjoy spending time outside. She invites anyone who has questions about online education to contact her, and she will share firsthand why this is such a great option for busy nurses looking to further their education.