Starting nursing school can feel scary because your life is changing drastically with this new experience. However, knowing you have everything you need for nursing school can help put your mind at ease. Read on for all the must-haves and supplies you need for your nursing degree program, including for the classroom, clinical settings, and other locations. 
What do you need for nursing school in the classroom?
The first place you'll start nursing school is in the classroom, be it in person or online. Most nursing schools require a few semesters or classes before taking you to a clinical setting. So what do you need for the first day of class?
You'll need three significant categories of nursing school supplies: your planner, note-taking supplies, and technology supplies. Next, we'll dive deeper into these categories and what they entail. 
1. A Planner or Calendar
One of the most important things to have when starting nursing programs is a good planner. You'll be inundated with assignments, due dates, projects, and clinical days—it'll be challenging to remember it all. 
Getting a planner or calendar that works for you, whether it's a hard copy planner or an electronic calendar on your phone or computer, is essential for your success in nursing school.  
2. Note-taking supplies (binders, paper, notebooks, note cards, sticky notes, pens and pencils, etc.) 
The next most important things you'll need are note-taking supplies. Again, this varies drastically on what you're most comfortable using. Some people like using paper and pens, while others prefer to type out their notes. 
You'll also want note cards and sticky notes for study sessions and lots of pens and pencils for all the messages to come. Color coding highlighters are also helpful, especially when wading through those dense nursing textbooks. So get a variety of supplies and figure out a system that works best for you! 
3. Tech (computer, voice recorder, iPad/portable computer, etc.) 
The final essential supplies needed for the classroom is tech. Nowadays, most schooling is impossible without a computer. A well-functioning computer (that you know how to use) is a must-have. Many students prefer laptops so they can bring them to class—however, investing in a large monitor with a mouse and keyboard can make studying at home a little easier. 
Things like voice recorders can be beneficial for recording lectures and listening later while reviewing your notes. In addition, smaller tools like tablets can be helpful for class if a laptop isn't available or to have in clinical so that it fits in your scrub pocket. 
Tech can help your note-taking process and classroom experience be much more manageable. So find some tools that make your life easier, invest in them, and let them support you through your education. 
What do you need for nursing school in the clinical setting?
Clinicals can start as early as the first semester of nursing school. It involves you, your classmates, and a clinical instructor going to a healthcare setting such as a long-term care setting, hospital, or outpatient clinic and participating in direct patient care. This is an entirely different environment from the classroom and has a new set of needed supplies. 
4. Backpack and lunch box 
Clinical often lasts all day. So you'll need a good backpack to carry your: 
Notes
Computer
Lunch box 
Other supplies 
Being new to a site, you never know what type of food will be available. It's always easier to bring your own healthy food to ensure you get a good meal. 
5. Water bottle and portable coffee mug 
Along with food, you'll need hydration and energy, hence a good water bottle and a temperature-regulated portable coffee cup. First, of course, we're going to need coffee. 
These can usually be kept with you throughout the clinical day to stay hydrated and caffeinated as much as you need, preventing that end-of-day dehydration headache.
6. Nurse clinical cheat sheets and portable short notes (RN notes) 
Trust me, it's hard to remember everything involved in nursing education. Lab values, physical assessment findings, medications, the list goes on! Save yourself the headache.
There are hundreds of cheat sheets and pocket notebooks for nurses that are portable and fit in scrub pockets. This way, you can carry reference sheets with you throughout the day to refer back to. This also helps you learn much better than simply trying to remember everything you need to do. 
7. Foldable clipboard and patient assessment sheets that fit in scrub pockets 
You'll be given reports on all your patients at the start of each clinical day. With everything you have to remember throughout the day, this may just fly out the window – so write it down! 
Having a small clipboard and report sheets you can carry with you helps so you can reference them throughout the day. Most nurses will write what they need to do there, like a daily to-do list. Some clipboards fold, so they fit well in your scrub pockets! 
8. Stethoscope, blood pressure cuff, penlight, scissors, clamps
General supplies such as a stethoscope, cuff, scissors, and more are things you'll use multiple times a day. Because of this, having them with you helps you save so much time.
It may take practice to figure out what supplies you need the most often. But, once you figure it out and keep them in your pocket, you won't have to run off to the supply room or your bag every time you need something. 
9. Compression socks 
You'll be on your feet a lot throughout the clinical day. Compression socks are tight socks that help increase circulation in your feet. This helps prevent swelling and pain as you run around. When your body isn't quite used to that activity, they are a must. 
10. Good, comfortable shoes for clinical 
As we mentioned already, you'll be on your feet during your clinical day. Compression socks or stockings help, but a good, comfortable shoe is still a must-have. Shoes with good arch support and light help prevent foot, ankle, knee, and even hip pain after working all day. Focusing on your patients starts with a good pair of shoes, so take care of your body and comfort. 
11. Apps 
There are thousands of health-related apps out there today. Apps to look up medications, lab results, and more. This helps cut down on all the papers in your pockets since you can keep most of it on your phone! These are invaluable and can be referenced quickly throughout your day. 
What do you need for nursing school in your home?
You aren't just a nursing student in your classroom or clinical setting, but everywhere, including your home. You'll do most of your studying at home, so it's essential to have supplies to make it easy. 
12. Comfortable desk chair, a large desk, and desk lamp 
The first must-have for your home is a suitable desk and desk chair. You'll be studying, reading, and writing way more than you'd like to when you're home. It's essential to have a comfortable place to learn that is NOT your bed or another living space you usually relax or sleep in. Keeping those areas separate will help you stay focused while studying. 
13. Earplugs or noise-canceling headphones
If you're in a traditional school and/or live with roommates, you know it's not always silent or an ideal studying environment. Having earplugs will help block out those extra noises. 
14. Sound machine 
This goes along with your earplugs. You'll likely need to sleep at different times than your roommates, so invest in a sound machine to help lull sleep. It's helpful whether you're switching to the night shift for clinicals or just need to get up early the next day. 
15. Blackout curtains 
If you're going to bed early or working the night shift, blackout curtains can help you get the sleep you need. Trying to change your sleep habits or circadian rhythms is hard, especially if it's sunny outside. Blackout curtains help make your bedroom a relaxing environment for the rest you need and deserve. 
16. Good coffee machine 
Indulge and buy yourself a real coffee maker. You deserve something yummy and robust when you're up late studying or up early for clinicals. Nothing gets you more in a funk than weak, flavorless coffee, am I right?  
17 Exercise routine
While you're in school, it's crucial to still take care of yourself. Working out or getting regular movement is part of that. Having something at home can help make that easier.
For example, you can get an indoor bike or set of weights to sneak in a short workout as a study break—instead of taking an hour or more to get to a gym or class. Even taking routine walks can help.  
18. A self-care routine and time for yourself 
School is challenging. Nursing school is even harder! To manage nursing school stress, it's vital to make time for yourself to: 
Rest 
Relax 
Spend time with friends and family 
Enjoy a hobby
Go outside 
Making time for yourself will make you better for your studies and your patients. 
19. Time to study
This may seem obvious, but it's critical. You need time at home to study and get your assignments done. If you have a family, it's essential to divide up the chores, so you aren't expected to do them all and make time to study. 
It's also vital to set boundaries with your family or roommates about time spent with them and what you need for yourself. Be clear and firm to get the studying time you need. 
20. A support system
Nursing school can be incredibly stressful, so having a helpful support system to get you through it is necessary. A family who supports you, friends you can depend on, and even classmates you can confide in will help you survive nursing school! 
Ready to go shopping? 
If you are thinking about taking the steps to earn a degree in nursing, it's best to think about what you'll need early. Use this list for your school shopping and planning your life in nursing school from classroom supplies, clinical supplies, home supplies, and more!
Prepare to become an RN with Aspen University's accelerated, affordable, and hybrid pre-licensure BSN program.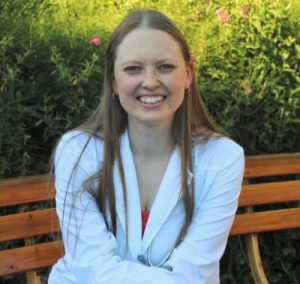 Alison Shely, DNP, FNP-C, is a nurse practitioner, nurse coach, and content writer specializing in articles, guest blogger, and healthcare worker wellness. She has been in nursing since 2014, working in intensive care, women's health, and primary care as a registered nurse and family nurse practitioner. Her specialty topics include mental health, health and wellness, yoga philosophy and practice, and community health. She also serves as a health coach and mentors to other nurses and healthcare workers concerning healthy lifestyles and mental health.