When it comes to nursing school, the curriculum covers a variety of subjects from math to chemistry, psychology to physiology, and more. Nursing degrees have two categories—pre-nursing courses, or prerequisites, and nursing core classes.
To help you prepare or decide if a nursing degree is right for you, here's an overview of classes you can expect to take in nursing school. 
Pre-Nursing Classes
Prerequisites for nursing programs will vary by program but are often very similar. These are considered "beginner" classes to help set a foundation of knowledge that'll be helpful when starting a nursing career. 
Many of these courses can be taken entirely online, allowing students to complete them on their own schedule.
Some examples of standard prerequisites include: 
Anatomy and physiology basics

English and composition – may consist of writing 

Introduction to psychology

Introduction to sociology 

Algebra

Statistics

Biology

Microbiology

Epidemiology, disease basics 

Diversity and culture 

Human development

Pathophysiology 
Once completing these classes, you can apply for nursing school and the core curriculum classes. Aspen's BSN-PL Program requires 41 pre-professional courses before entering the Nursing Core classes. 
Nursing Core Classes
Once in nursing school, the core curriculum is often the same from school to school. This can be divided into 15 primary categories. 
Nursing fundamentals 
Nursing fundamentals is often the first class taken in a nursing core program and consists of an overview of what it means to be a nurse. This will introduce the nursing theory and the nursing framework for patient care. It will also often cover types of careers for nurses. 
Advanced Anatomy and Physiology
This class builds on what was learned in the prerequisites course and is considered more advanced as it dives into much more complex body functions. 
Advanced Pathophysiology 
Advanced Pathophysiology is similar to advanced anatomy and physiology. It builds on prerequisite courses and dives much deeper into more complex concepts for nurses to apply to their patient care. 
Advanced Microbiology
This course focuses more on epidemiology and the microbiology of different diseases, how they act, and how to combat them in healthcare. 
Gerontological/Adult Nursing
This is often one of the first official nursing classes and covers general nursing care for adults and the elderly. Additionally, it's usually the first course accompanied by a clinical course in a long-term care facility or medical-surgical unit. 
Students will dive deeper into the actual nursing duties regarding the health of adults and the elderly, using all previously gained knowledge of disease processes and healthcare.  
Psychology/Mental Health Nursing 
Similar to gerontological and adult nursing but focused on psychiatric and mental health. This usually involves acute treatment in a psychiatric unit or for those in a crisis in the hospital. It also details psychiatric medications and the disease processes of psychiatric diseases. 
Nurses that specialize in psychiatric and mental health are currently some of the most in-demand nursing jobs available.
Pharmacology
This course serves as a baseline overview of all medications that a nurse may dispense at any given time. It provides a strong foundational knowledge of pharmacology and how they interact with the human body. 
Women's and Infant Health
This course often focuses on pregnancy, childbirth, and neonatal health. It also teaches women's health and labor and delivery skills, and neonatal intensive care units. 
Leadership and Management 
Usually taken later in the program, leadership and management focuses on nurses serving as leaders in the patient care framework. It helps nurses learn how to delegate to other staff members and provide education to their patients.
There are many different styles of leadership in nursing, and these courses will help you understand which is best for you.
Ethics in Healthcare
Ethics in healthcare are much more complex than ethics in other job areas. They often include things like medical directives and deciding end of life interventions. 
Community/Population Nursing
Community nursing often involves large-scale health changes such as community classes and interventions. This course will go into the health trends of a certain area and how to enact a specific population-level health intervention.
It is important for nurses to understand the trends in public health, including the difference between public and community care.
Care Transitions 
Often an ending course and helps transition from nursing student to independent nurse. 
Clinical Theory
This class goes in-depth about different nursing theories, where they come from, and how they impact individual nursing care and modern nursing as a whole. 
Clinical Study 
Otherwise known as "clinicals," students gain hands-on experience caring for patients across all clinical areas in adult, pediatric, women's health, and more. Nursing school clinicals are your opportunity to learn how to care for patients and hone your skills.
Health Informatics 
This course discusses how statistics and data collection impact patient care and nursing. Some nursing students even go on to study nursing informatics as a specialty, as the adoption of electronic information systems rises in the healthcare industry.
Ready for Nursing School? 
Nursing education provides a broad range of topics, helping to prepare you for a career as a nurse and other areas to spread further later. Now that you've seen the different nursing school prerequisite classes and core curriculum classes, are you ready to dive into a career as a nurse? 
Apply for nursing school today! Get more information about Aspen's BSN Pre-Licensure curriculum here.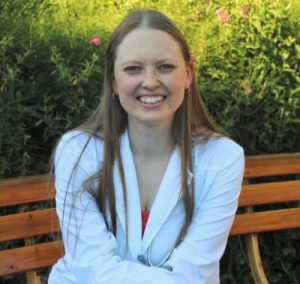 Alison Shely, DNP, FNP-C is a nurse practitioner, nurse coach, and nurse content writer who specializes in articles, guest blogger, and healthcare worker wellness. She has been in nursing since 2014, working in intensive care, women's health, and primary care as a registered nurse and family nurse practitioner. Her specialty topics include mental health, health and wellness, yoga philosophy and practice, and community health. She also serves as a health coach and mentor to other nurses and healthcare workers concerning healthy lifestyles and mental health.