Starting your clinical rotations is an exhilarating time in nursing school, but all of that excitement can also stir up butterflies. Don't fret! Nursing clinicals are your opportunity to learn how to care for patients, find your nursing style and types of nursing you most enjoy, and hone your skills with confidence. To clarify and to help ease your nerves and prepare you for rotations, let's look at what you can expect in clinicals for your pre-licensure nursing program. 
Read on to learn the do's and don'ts of nursing school clinicals, including tips for working with seasoned nurses at clinical sites and how to make the most out of your rotations. 
Table of contents
What to expect in nursing school clinicals
What are clinicals? Generally, clinicals are part of your core nursing classes, and depending on your nursing track, they begin in the first or second semester. Additionally, they are designed to provide practical, hands-on experience caring for patients in different healthcare settings, like hospitals and clinics. For example, Aspen University's BSN Pre-Licensure program offers various hospital settings through partnerships for clinical rotations, including pediatric care and acute care. 
Nursing school clinicals increase your:
Critical thinking 

Communication skills 

Expertise in basic patient care 

Ability to learn new skills

Confidence interacting with patients and other staff members 
At the start of your rotation, you'll have a clinical nursing instructor who will give a tour of the facility and the floor you're assigned to for the semester. They'll also introduce you to staff members who are important for patient safety, including the nurse manager, charge nurse, nurses on the floor, nursing assistants, and the receptionist.
As a matter of fact, some clinical instructors have a scavenger hunt to help you get comfortable with the floor and locate different equipment, emergency equipment, and rooms on the floor. Therefore, by the end of the scavenger hunt, you should be able to locate:
Emergency exits

Fire extinguishers 

Supply and storage closets

Vital sign machines 

Procedure rooms

Patients' rooms
Your clinical instructor should also provide you with important phone numbers like the lab or pharmacy if you need to call them. 
Pre-conference 
The pre-conference is a recurring team meeting you'll have with your instructor and other nursing students before the shift begins. Typically, this is when you'll discuss your plan for the day and go over past assignments, housekeeping rules, and patient assignments.
Don't be afraid to ask questions! After all, these meetings are a safe place and the perfect opportunity for you to voice concerns or questions. Your clinical instructor may also review what you're learning in class that week. 
Your clinical shift    
Clinical shifts can vary depending on your setting and instructor—just like shifts can differ for professional registered nurses. For example, some clinical instructors will assign you multiple patients right off the bat, but others will ease you into it. You may have a student buddy, a patient to yourself, or your clinical instructor will assign you to a nurse caring for a certain number of patients. 
Your tasks will depend on how far along you are in the program. But if you're assigned to a nurse, you may assist in bedside patient care by:
Taking the patient's medical and surgical history 

Performing a head to toe assessment

Obtaining vital signs

Bathing or clothing the patients

Changing linen and making beds

Assisting with walking or taking the patient to the bathroom 

Assisting in procedures like placing an IV or removing a foley catheter

Medication calculations 

Medication administration 

Communicating with patients 
During your shift, you'll complete a nursing care plan, including the nursing process for patient care—assessment, diagnosis, planning, implementation, and evaluation—for at least one patient each shift. To clarify, the nursing care plan consists of all pertinent information needed to care for your patient, including the patient's name and date of birth, allergies, past medical and surgical history, and the plan for the day for the patient.
Your clinical nursing instructor should check in with you periodically throughout your shift and answer any questions you may have. 
Post-conference 
Post-conference meetings occur at the end of your shift, where you'll discuss the patients you had for the day. The clinical instructor may use this opportunity to ask you questions that help you critically think about the patients you cared for, such as:
Why was your patient admitted to the hospital?

Which medications were your patients taking? 

What nursing interventions did you perform?  
Clinical rotation do's and don'ts for nursing students
There are certain things you should proactively do and avoid during your clinical rotations. Here are a few do's and don'ts to keep in mind:
Do's of nursing clinicals
Arrive a few minutes early

Treat your patients with respect and dignity

Ask questions 

Do remember

HIPAA

, or patient privacy 

Communicate with your patients 

Think critically about what your patients need and how you can provide it for them 

Advocate for your patients 
Don'ts of nursing clinicals
Don't do anything without double-checking with your nurse or your clinical instructor 

Do not be afraid to assist in a procedure

Don't forget your watch, stethoscope, pen, and notebook

Don't worry if a patient doesn't want a nursing student to care for them

Don't forget to wash your hands often
How to make the most of your nursing school clinicals
Since clinical rotations are fairly short, typically once a week, you'll want to make the most out of the experience by being prepared, energized, and curious. 
1. Be prepared
Come to your clinical shifts on time and have questions prepared from a lecture or your readings. Also, stay on top of mandatory assignments, and if you have any questions, remember to bring them to pre-conference or post-conference. Remember, asking questions can help you prepare for your nursing boards exam or the NCLEX.  
2. Be energized 
Altogether, nursing school is known to be stressful, and you may not always feel energized for shifts. Albeit, some students even get frustrated that clinicals take time away from their studies and deadlines for class. But nursing school clinicals are essential for you to learn, practice, and confidently build your nursing skills. 
So, to help keep your energy up for your shifts, make sure to have a hearty breakfast filled with healthy carbs and protein. Your clinical instructor will also give you a break during the day, so bring snacks like cereal bars or peanuts to munch on and boost your energy. Also, try not to be overly reliant on stimulants like coffee or energy drinks. Instead, bring a refillable water bottle to keep you hydrated and combat that tired feeling. 
3. Be curious 
Clinical rotations are the best time for you to learn first-hand about patient care and observe how seasoned nurses care for patients. This unique educational opportunity will help you in your own nursing career. Once your patients are assigned, take the time to research the diagnoses and medications. 
Remember, your clinical experience isn't only about taking vital signs and reading patients' charts. For example, if a procedure is happening and your clinical instructor allows it, go observe. Even if you're only standing by and watching, you can still get a sense of how the team performs specific procedures. 
How long are nursing school clinicals?
As you know by now, nursing school clinicals are a combo of in class instruction and in-the-field action. Nonetheless, nursing clinicals are long and require many hours to accomplish. The length of most clinicals depends on the program, however, most programs will have you working between 120 – 140 hours per semester. Most clinical shifts are several days a week during the semester and each shift will last somewhere between four to six or eight to twelve hours. Although, if your schedule begs the need for more flexibility to accomplish your clinical rotation hours, consider researching programs that offer weekend or night-shift rotations. 
Tips for working with nurses at your clinical site 
Hospitals welcome nursing students because they know you're there to learn. But working in the hospital setting is hectic, so the nurses you encounter may be overwhelmed or have burnout. Not only are they caring for patients, but they're also juggling administrative work, talking with family members, and communicating with the medical staff and team. 
You might encounter a nurse in your clinical setting who doesn't want to work with a nursing student.  Instead of taking this personally, consider that everyone works differently and that particular nurse might work better alone or with long-time colleagues.
Here are some tips for working with nurses at your site:
Provide help when needed 

Offer assistance if you are available 

Be proactive by completing vital signs or helping a patient 

Ask questions before you do something for a patient 
Nursing school clinicals are key preparation for your nursing career. The experience of working with real patients is much different from the school's simulation and skills lab. You'll learn the importance of communication, building team dynamics, and how to care for patients holistically through your rotations. Enjoy this time and learn all that you can!
Want to become an RN? Check out Aspen University's accelerated, affordable, and hybrid BSN Pre-Licensure program.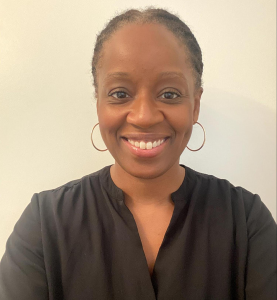 Joelle Y. Jean, RN, FNP-BC, is a Family Nurse Practitioner and a writer. She lives in Queens, NY with her husband, two sons, and cat, Zuzu. She loves to take long walks on the beach, practice yoga, and spend time with family and friends.