Nursing school can be challenging. We want you to know how to survive nursing school, so we've supplied the following tips, gathered from decades of experience working in the field with patients. An education in nursing can launch a satisfying career in healthcare. Certainly, your experience as a nurse will be shaped by how you approach your classroom learning and your clinical rotations. 
When you begin your nursing school journey, come with an open mind and a willingness to be taught. Remember, everyone starts off as a novice! This is the foundation of a winning attitude that will help you make the most of your time in school, as you prepare to make an impact in the healthcare field. 
Survival begins with your attitude
Undeniably, your attitude will influence your nursing school experience, and ultimately teach you how to survive nursing school. There are plenty of strategies for surviving — and even thriving — during your nursing education. 
You can enter school thinking that there's nothing worthwhile for you to learn, but how would that serve you or your career aspirations? 
However, the goal is to enter school prepared to be a human sponge. Be ready to soak up every experience and nugget of knowledge you encounter. This way, you'll overflow with insights, relevant skills, and the professionalism that's central to being an effective 21st-century nurse. 
Learn to delegate
As mentioned before, there are all sorts of challenges to life as a nursing student. If you're wondering how to survive nursing school with a family, you're not alone. If you care for aging parents while you're in school, you'll have peers in the same boat. And if you have a spouse or child with a disability (or perhaps have a disability yourself) again, you will not be alone. 
When you're in nursing school, delegation becomes crucial. Who else can pick up the kids at school? Can you find someone to assist with their homework? Who in your family or network of friends can you recruit for extra support? And if you're working while going to school, you'll likely have peers doing the same thing. Connect with those whose experience is similar. Share share tips and advice on ways in which you delegate. This could help to foster an outlet for support and spawn new ideas, while bringing you closer to your classmates. 
Understand your learning style

A great place to begin to understand your personal learning style is through the understanding of your study habits. Are you a visual, kinesthetic, or auditory learner? Do you learn better alone or in a group? If you can define your personal learning style, you can customize your study pattern. Your professors will offer support if you need it. If you have a learning disability, most nursing programs offer reasonable accommodations and services. 
12 important tips for how to survive nursing school include: 
Develop good study habits, like designating a quiet and organized study space

Make sure your personal and work schedules allow for you to attend all classes and clinical rotations

Manage your time efficiently 

Create

organizational systems for studying

, including notes, to-do lists, digital reminders, etc. 

Eat well, stay hydrated, get regular exercise, and sufficient sleep

Find a

note-taking method

that works for your learning style

Build and maintain positive, collaborative relationships with professors, clinical instructors, fellow students, and preceptors 

Remind yourself of why you

want to become a nurse

 

Reduce stress

by dedicating time for self-care, leisure, fun and relaxation,, and reward yourself for your hard work 

Ask for help when you need it

Don't be afraid to ask questions 

Keep a positive attitude as much as possible
Keep Your Eyes on the Prize 
You've learned not only how to survive nursing school, but how to thrive while attending, and it all begins with your attitude.  
Delegating responsibilities to other family members always helps with your time in nursing school. So does staying organized, motivated and focused on your priority: doing well in your classes and clinicals. 
School becomes more enjoyable when you apply yourself. Be sure to remain diligent regarding your studies, develop positive relationships, practice good self-care, and remain organized, efficient, and focused. Keep your eyes on the prize of nursing school success, and know that everything you invest now will pay countless dividends in the long run.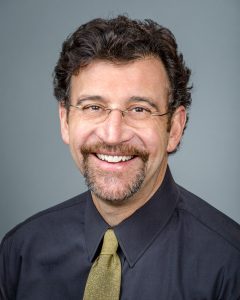 Keith Carlson, BSN, RN, NC-BC is a nurse, holistic career coach, writer, podcaster, and keynote speaker. Keith has conducted more than 2,000 coaching sessions with nurses from all walks of life, and his podcast, The Nurse Keith Show, reaches nurses throughout the world with fascinating interviews and messages of inspiration and career strategy. He lives and works in beautiful Santa Fe, New Mexico.