Is nursing school hard? Yes. Nursing degree programs, such as pre-licensure BSN programs, have rigorous curriculums that prepare you to take care of others and think critically about patient situations that require specialized expertise.
When you become a registered nurse, you'll help people during their worst times. You may witness people pass away unexpectedly, but you will also save lives in code situations and work as part of a team of healthcare providers who have the same goal: making sure the patient gets better. 
You can succeed in your nursing program if you dedicate yourself to the work and stay organized. But you may be wondering, just how hard is nursing school? Here are six challenging components of nursing school to be aware of and tips for conquering them.
Complex courses
Courses are the main reasons why nursing school is hard. You learn complex concepts and clinical skills that you are expected to apply in diverse patient care situations. Nursing school courses usually include pharmacology, pathophysiology, fundamentals of nursing, and many more.
PRO TIP: Don't just memorize the course content. Instead, try to retain the information by recognizing the priority and pathophysiology of a disease process. This will help you understand how medications work and then put each concept together to focus on the entire clinical presentation, instead of one section.
Medical terminology
If you didn't take a medical terminology class before entering nursing school, it's important to pay extra attention in class. Having a proficient understanding of medical terminology will save you a lot of time when studying. In nursing school, you will learn so much content that if you don't practice good time management, you may find yourself struggling when attempting to look up medical terms.
PRO TIP: Get a medical terminology book, and review the prefixes of disease processes and common procedures, as this will be half of the battle. 
Assigned readings 
Typically, nursing instructors assign about 4-6 chapters to read per week. The information can feel like a lot to retain. But there are study tactics to help you through the readings, such as "chunking," breaking up your work into smaller components. 
PRO TIP: Skim through the chapters first. Then look at the headings, any highlighted terms, and the summaries and end of chapter questions, which will help determine the most important information.
Want to create successful study habits but not sure how? Learn how with these nursing school study tips.
Clinicals
Clinical rotations are the hands-on portion of all nursing schools. It's an opportunity to apply what you've learned in the classroom to real-life nursing practice. In addition to waking up super early, clinicals are difficult because you're caring for actual patients under the guidance of a nursing instructor. Along with your regular classwork, there are required clinical assignments, such as care plans, that can take some time.
PRO TIP: Don't procrastinate! As soon as you're done with your clinical day, complete the clinical assignments while the information is still fresh in your head.
For more clinical tips, check out our article on what to expect in nursing school clinicals, including do's and don'ts and how to make the most out of your rotations.
Technology 
With more hybrid and remote education opportunities, most nursing school classes have an online component. Although many students are comfortable with technology, some may have never taken online courses before. Students getting into the nursing field later in life may also not be as technologically savvy and face challenges when taking online exams or completing assignments.
PRO TIP: Make sure that your computer meets the school's minimum requirements. Familiarize yourself with the online system about a week before beginning classes to avoid technical issues.
Think like a nurse 
This is one of the hardest things to learn in school because you're training your mind to critically think about content and patient situations. 
PRO TIP: Being able to critically "think like a nurse" can be learned by:
Understanding clinical trends

Filtering the data so that you recognize what is the "most" and "least" important

Trying to identify if an actual problem is present

Thinking about what potential clinical situation is occurring

Putting it all together!
So, yes, nursing school is hard. If you're committed, prepared, practice good time management skills, and have a positive attitude, you will finish nursing school. You're one step closer to taking the NCLEX-RN exam and becoming a registered nurse! 
Prepare to become an RN with Aspen University's accelerated, affordable, and hybrid pre-licensure BSN program.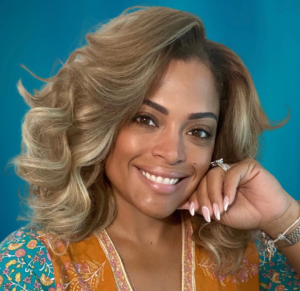 Dr. Margarita David is a doctorally-prepared Registered Nurse, #1 Bestselling Author, and founder of the Dr. Registered Nurse Success Academy, LLC. that provides tutoring, mentoring and consulting to prospective nurses, nurses, and students in graduate and doctoral studies. Dr. David also has a YouTube channel called Dr. Registered Nurse, where she makes videos on hard-to-understand nursing school concepts easy to comprehend. She also holds a Bachelor in Business Management & Administration and a Masters in Nursing Education and Leadership. She has been married for over 20 years and is a mother of three! Follow her on Instagram and YouTube!