Aspen invites you to meet our faculty — Vanessa Segura! 
Active BSN Pre-Licensure faculty, Vanessa Segura, is mom to two small children, two pigs, seven chickens and a chihuahua. Known for taking care of everyone around her, she loves Aspen's innovative and supportive program.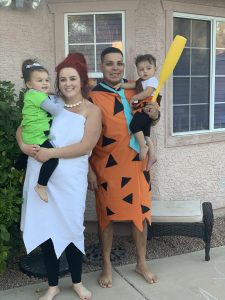 What is your name? Vanessa Segura, RN, BSN, MSN
Where are you from? Monrovia, CA 
Who lives at home with you? My supportive husband, two babies (ages 2 & 1), parents, two pigs, seven chickens, and my chihuahua. My brother also lives next door 😂
What do you teach? I teach in BSN Pre-Licensure (BSN-PL) program: pharm, fundamentals, health assessment, adult health, some mental health, and now am mostly dedicated to the Transition to Professional Practice.
What are some of your favorite hobbies? I love making and decorating cakes. I love taking my babies to the zoo, and we love being outside with the animals.
What would your pet say about you if we asked for a reference? He would say that I am ambitious (he has traveled around the world with my husband and me), and that I am always taking care of everyone around me. 
What inspires you? When my babies see that you CAN "do it all" as a woman and as a mom. 
What's your professional and educational background? I have a BS in Sociology from UC Riverside, A BSN from Azusa Pacific University, and an MSN-Ed. from Grand Canyon University. 
Why did you decide to teach at Aspen? I appreciated the flexibility that was given to work around my schedule. My husband is a Phoenix police officer, so between his schedule working nights and the babies, I appreciated the willingness to accommodate my availability. 
What do you enjoy about teaching at Aspen? I love how innovative the BSN-PL program is. We are truly doing something in nursing that is so unique and progressive. I am honored to be part of it. I have always felt supported as an educator, and like there was a resource available for any need I had.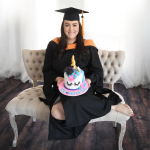 What makes Aspen students unique? The juggling. Many of our students are second-career students or are raising babies and supporting families while going to school. They need the flexibility to be able to do it all, and Aspen offers that to them. 
What advice do you have for a student just starting at Aspen? There is a plethora of resources and support available, but you have to seek it. Faculty and staff cannot know every way that we can support you if you aren't communicating those individual needs. Online learning does not have to be isolating, but you do have to reach out when support is needed.
Our teachers — such as Vanessa Segura — are outstanding educators — committed, compassionate, and knowledgeable. In this new series, get to know some of our faculty members up close and personal.